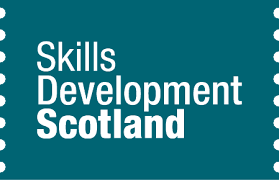 Skills Development Scotland (SDS) aims to deliver the very best outcomes for Scotland's people, businesses and the economy.
By driving skills planning in Scotland, SDS aims to make education and training more responsive to the needs of business and industry and contributes to Scotland's economic growth by supporting people and businesses to develop and apply their skills.
SDS equips individuals with the skills they need, through an all-age career services, work-based learning options and employability support. These include career management skills; empowering individuals to make informed decisions and achieve their potential, throughout their learning and career journeys.
---
Support for the screen sector
Scotland's screen industry is one of the most diverse sectors, with opportunities in many different fields. For more information on securing employment in the creative sector, visit SDS's dedicated careers website, My World of Work.
SDS supports employment in the screen sector through the development, in partnership with industry, of frameworks for both foundation and modern apprentices in Creative and Digital Media with businesses like BBC Scotland, STV, Trinity Mirror, Newsquest, Raise The Roof Productions and on. There is increasing take-up in the screen sector of frameworks like IT, management, accounting and digital marketing too.
On behalf of the Scottish Government, SDS works with Industry Leadership Groups and other key industry players to develop Skills Investment Plans (SIPs). These SIPs provide a picture of the economic and labour market situation, trends in skills and qualification supply and employers' perspectives on the big skills issues affecting sector growth. View the Skills Investment Plan for Scotland's Creative Industries Sector (PDF, opens in a new window).
Additionally, SDS and Creative Scotland have co-commissioned and funded original research into the skills demands of Scotland's screen sector company base and freelance workforce to meet projected growth. The findings of this work will inform a new Screen Skills Strategy for Scotland.
---