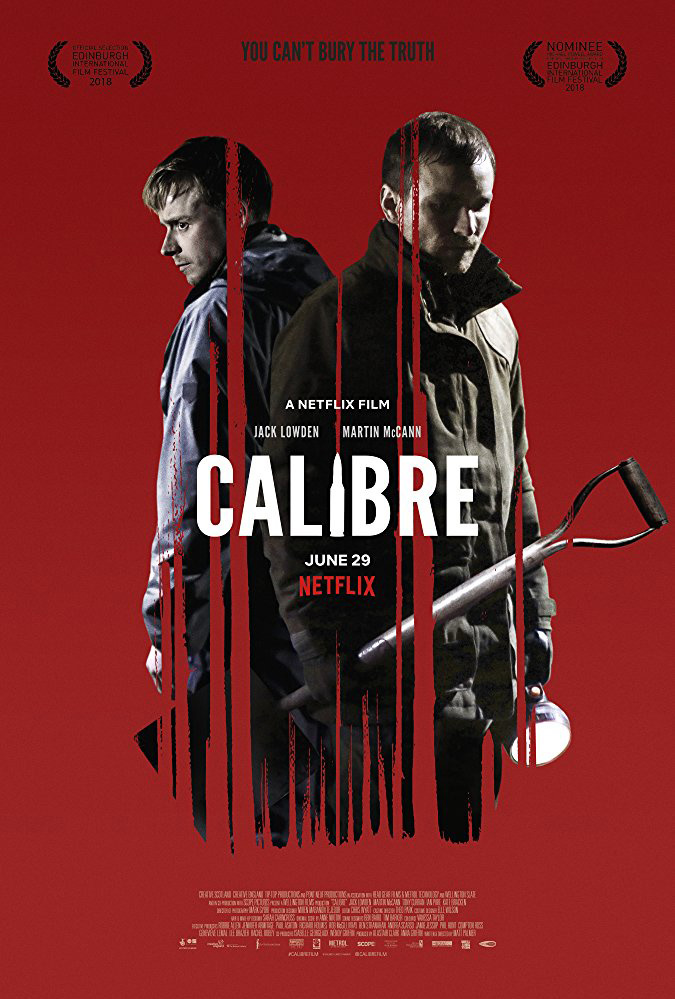 Year: 2018
Director: Matt Palmer
Producers: Alastair Clark, Anna Griffin
Co-Producer: Isabelle Georgeaux, Wendy Griffin
Executive Producers: Robbie Allen, Jennifer Armitage, Paul Ashton, Lee Brazier, Tom Harberd, Richard Holmes, Phil Hunt, Jamie Jessop, Kerry Kolbe, Genevieve Lemal, Rob McGillivray, Rachel Robey, Compton Ross, Andrea Scarso, Ben Stranahan.
Screenwriter: Matt Palmer
Principal Cast: Jack Lowden, Martin McCann, Tony Curran, Ian Pirie & Kate Bracken
World Premiere: Edinburgh International Film Festival, 22 June 2018
Global launch on Netflix: Friday 29 June 2018
---
Synopsis
Lifelong friends Vaughn Carter (Jack Lowden - DUNKIRK) and Marcus Trenton (Martin McCann – THE SURVIVALIST) head to an isolated village in the Scottish Highlands for a weekend hunting trip which descends into a never-ending nightmare.
The men wrestle with intense paranoia and escalating fear as their friendship disintegrates and the locals close in, turning the hunt into a desperate struggle for survival.
Drawing on the cult thrillers of the 1970s, as well as the haunting majesty of the wilderness in which it was shot, this taut, merciless and deeply affecting feature debut announces a major new talent in writer-director Matt Palmer.
Produced by Wellington Films' Alastair Clark and Anna Griffin, CALIBRE will receive its world premiere at the Edinburgh International Film Festival on Friday 22 June 2018, nominated for the Michael Powell Award for outstanding British feature film.
The film is co-produced by Wendy Griffin with Isabelle Georgeaux of Pont Neuf Productions, and financed by Creative Scotland, Creative England, Tip-Top Productions, Head Gear Films, Metrol Technology, Ingenious and Scope Pictures, with international sales by Beta Cinema.