Year: 2019
Director: Justin Molotnikov
Producers: Jane Steventon
Executive Producers: Alan Clements, Susan Hill, Barbara Machin, Jeff Norton, Mark Thomas
Writer: Susan Hill (original novel)
Principal Cast: Douglas Henshall, Neve McIntosh, Adrian Rawlins, Cal MacAnich, Maryam Hamidi, Louise Lombard, Paul Barber
Screen Scotland Support: £300,000 Broadcast Content Fund
Synopsis
Douglas Henshall (Shetland, Outlander) stars as Adam Snow, an antique book dealer who finds himself haunted by the ghost of a young boy. As Adam investigates the strange occurrences, he suffers nightmares as he receives further, increasingly sinister, visits from the ghost, ultimately revealing a haunting secret from his own childhood.
Cast
The drama reunites Douglas Henshall with Neve McIntosh (Cheat, Stan Lee's Lucky Man, Shetland), who starred opposite Henshall in Channel 4's Psychos. McIntosh stars in the role of Denisa Parsons. Louise Lombard (CSI: Crime Scene Investigation) plays Adam's secret lover Alice Merriman, and Adrian Rawlins (Chernobyl, Shetland) plays her husband and Adam's client, Edward Merriman.
Cal MacAnich (The Victim) plays Hugo Snow, Adam's brother, who is wrestling with his own demons. Maryam Hamidi plays his wife, Benedicta. And Paul Barber (Casualty, The Full Monty) plays spiritual healer Thierry, who tries to excise the ghosts from Adam's life.
Justin Molotnikov, whose credits include: Doctor Who for the BBC One; Stan Lee's Lucky Man for Sky; and Merlin and Atlantis, both BBC One, directs from a script by BAFTA winner Barbara Machin, who is best known as the creator of Waking The Dead (BBC One).
Douglas Henshall said: "I'm absolutely delighted to join the cast of Ghost Story. Barbara Machin has written a brilliant script based on Susan Hill's haunting, seminal novel. The combination of filming in my hometown of Glasgow and the strength of the material make this project a true highlight."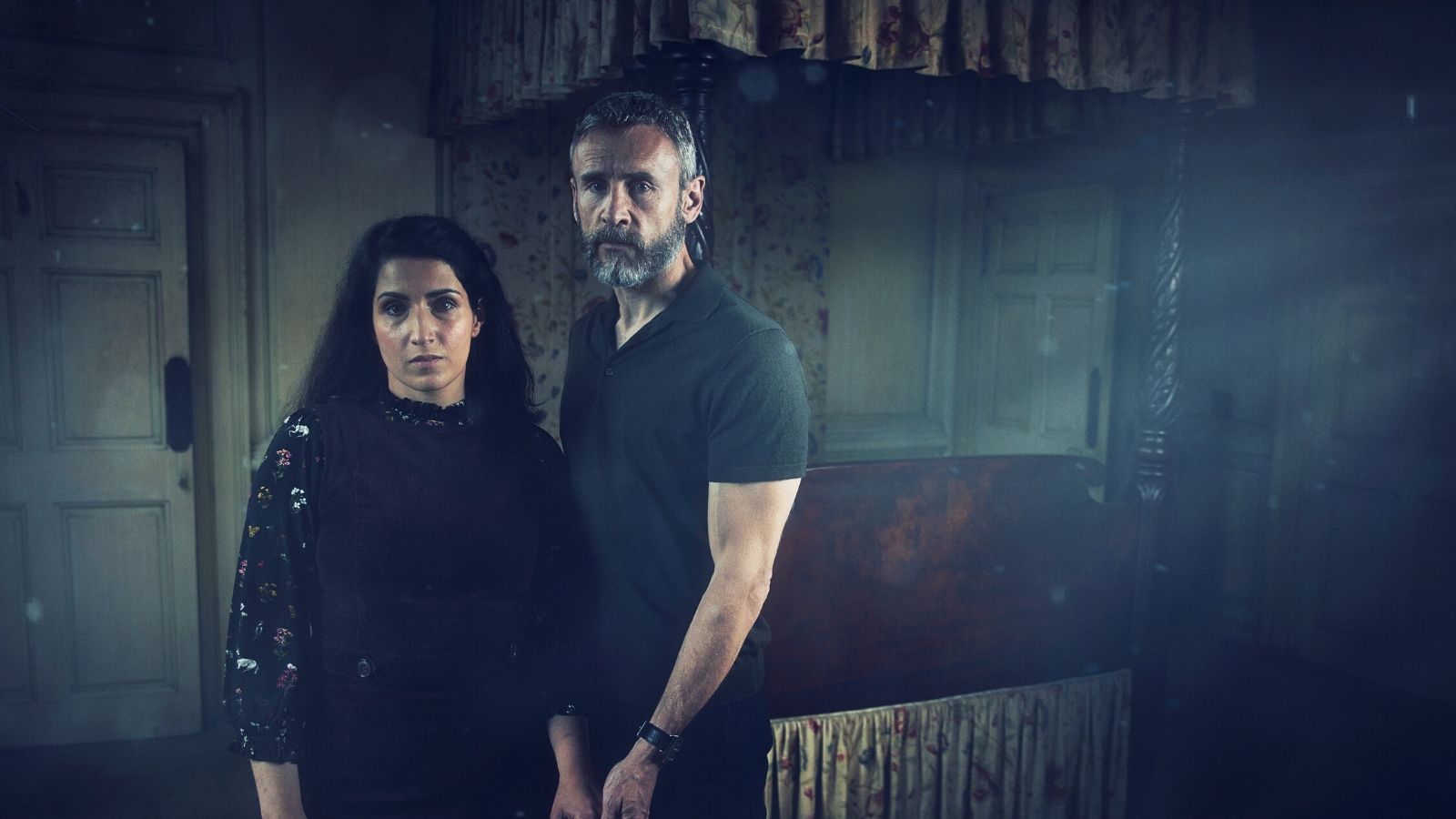 More information
This is the first adaptation of a Susan Hill book since her iconic ghost story, The Woman In Black, was adapted into a blockbuster feature film in 2012 starring Daniel Radcliffe. The stage adaption of that title continues to run in the West End.
Ghost Story is a co-production from Awesome Media & Entertainment and Two Rivers Media. The production received £300,000 through Screen Scotland's Broadcast Content Fund.