Presenter for BBC ALBA: Anne Lundon
Series Producer: Huw Maredudd
Producer & Director: Dylan Williams
Producers: Joanna Young, Euros Wyn, Máire Bhreathnach, Mairéad Ní Thréinir
Co-production: MacTV, Cwmni Da, Below the Radar, LIC China, funded by Screen Scotland, BBC ALBA, TG4, Creative Wales, NI Screen's Irish Language Broadcast Fund and TVF International.
Broadcaster: BBC Alba
Screen Scotland funding: The series accessed £100,000 from The National Lottery and Scottish Government through Screen Scotland's Broadcast Content Fund.
---
Synopsis
Presented by Anne McAlpine (Anne Lundon) (Landward, BBC News) for BBC ALBA, An t-Uisge / Rain Stories explores how rain has influenced our cultures and traditions since time began.
Scientists study it, communities pray for it and governments have tried to control it; An t-Uisge / Rain Stories asks what rain actually is, and why it's more important now than ever as the world deals with the climate crisis and looks for solutions.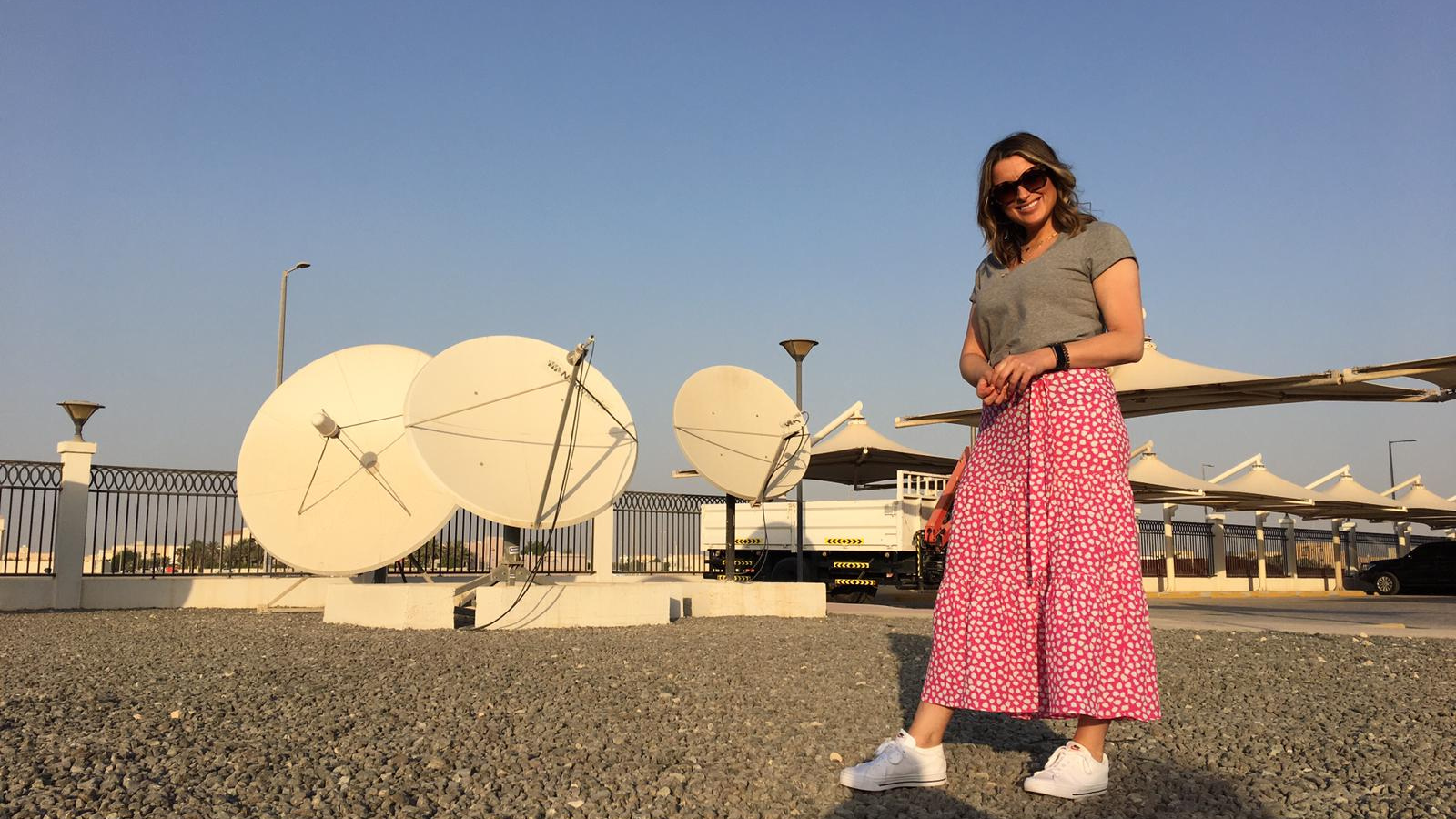 Anne at National Centre of Meteorology UAE. Courtesy of BBC Alba.
More information
An t-Uisge / Rain Stories begins on BBC ALBA on Wednesday, April 6 at 9pm. Each programme will also be available to watch on the BBC iPlayer for 30 days afterwards.