Year: 2020
Production Company: Tern TV
Commissioning Broadcaster: BBC Scotland
Assistant Producer: Jack Harrison
Executive Producer: Harry Bell
Producer and Director: Anne-Claire Pilley
Production Manger: Richard Collier
Editor: Gary Scott
Number of Episodes: 1 x 60 minutes
Synopsis
In 1999, Gail Porter was one of the UK's most sought-after female TV presenters. Most famously, she helped sell over a million copies of FHM magazine after they projected her naked image onto the Houses of Parliament. Then over the next 20 years, things took a turn for the worse: she suffered post-natal depression, alopecia and was sectioned under the mental health act. In 2014 she even ended up sleeping rough on a park bench.
How did this happen?
In this documentary, for the first time, Gail takes a tell-all journey into her past. Travelling to her hometown of Edinburgh, she meets friends, relatives and medical professionals and asks why does she have such extremes of emotion? And how can that explain her story? The result is an honest and deeply personal exploration of mental health, self-harm, anorexia and depres.sion, as well as a stark reminder of how the world has changed since her 1990s heyday.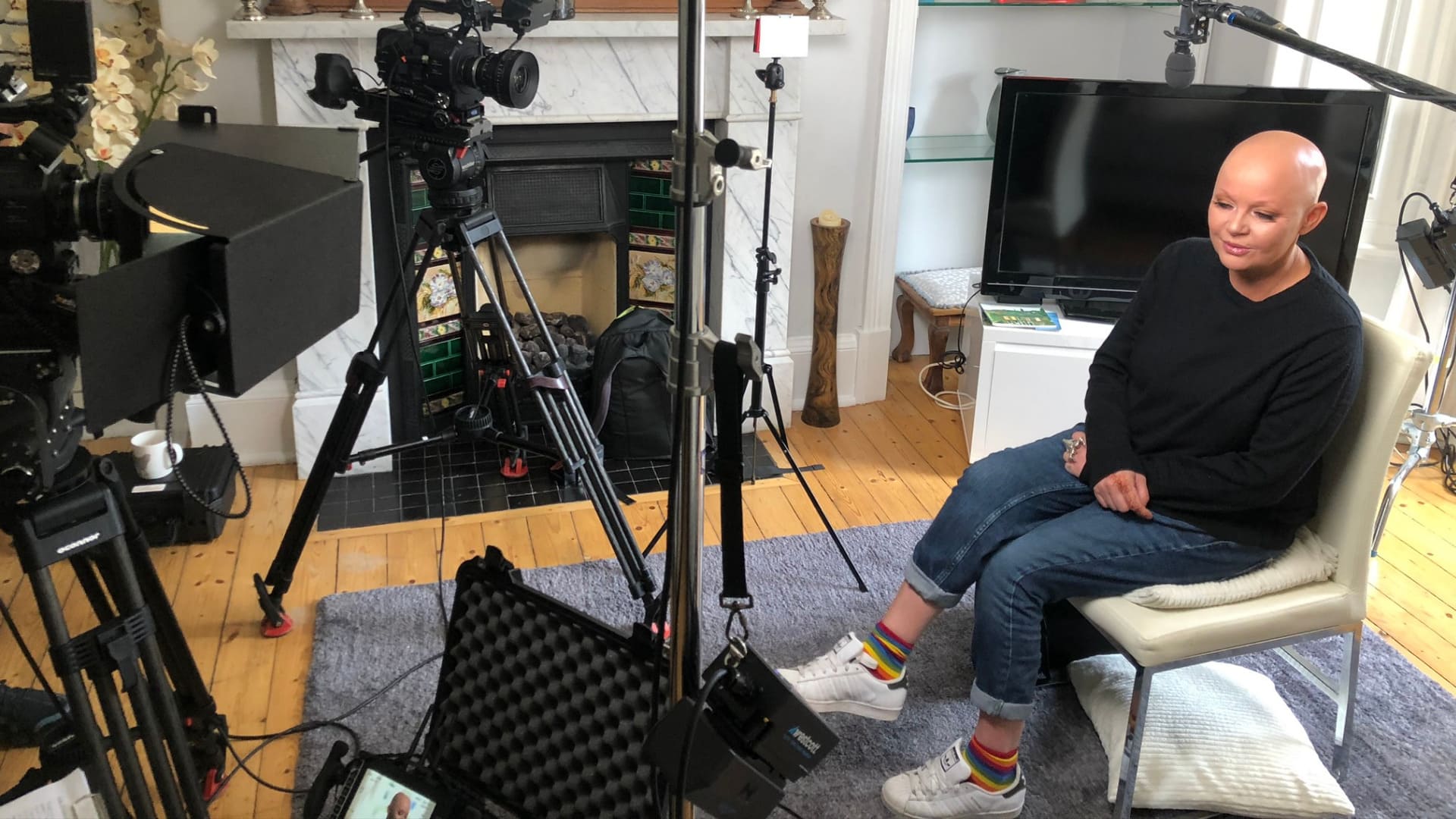 Gail Porter behind the scenes of filming Being Gail Porter. Courtesy of Tern TV.