Short Circuit has announced the nine films that will be produced through the short film scheme Sharp Shorts.
Short Circuit is a new film talent initiative for Scotland delivered by Film City Futures in partnership with Glasgow Film, and funded by The National Lottery through Screen Scotland and BFI NETWORK. The programme, running initially until the end of March 2022, aims to support new and emerging filmmaking talent across Scotland through a combination of funding, events and training opportunities.
The project's inaugural short film scheme, Sharp Shorts, launched in May, inviting writers, writer/directors or filmmaking teams to submit a one-page outline of their film idea. Sixteen ideas were selected to take part in further development, supported by industry experts and the Short Circuit Talent Executives, to take their project from idea to script.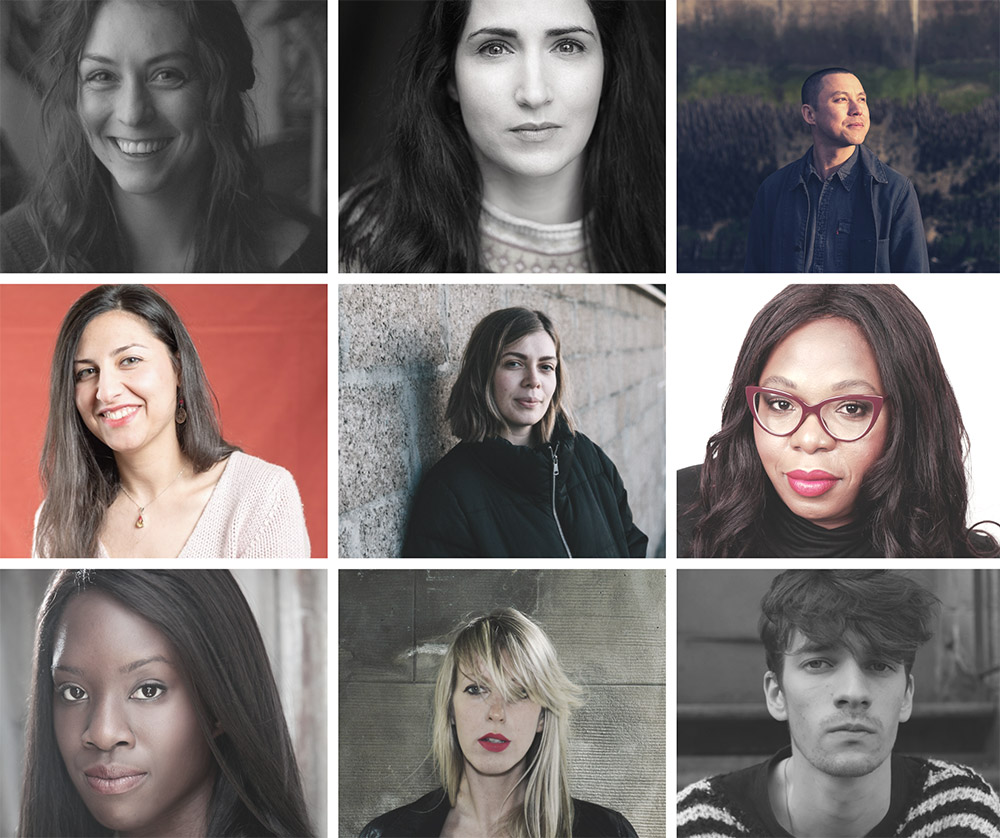 The sixteen teams then pitched their project to the Short Circuit panel, for the chance to receive production funding to make their film. The following nine films are today announced as the selected projects:
A90 – Writer/Director: Olivia Middleton; Producer: Carys Evans
A discontented waitress develops an intimate relationship with an unavailable woman in a netherworldly roadside café.
BAHAR بهار (Spring) – Writer/Director: Maryam Hamidi; Producer: Alysia Maciejowska
10 years after her daughter died, a lonely widow's home is infested by a mouldy manifestation of her daughter's spirit, but when her son returns from university and realises the severity of her emotional entombment she is forced to confront her festering guilt and choose between the living and the dead.
Folding – Director: Paul Sng; Writer: Maisie Chan; Producer: Jo Blair
Li, a young vulnerable Chinese woman alone and on the run in a foreign city, finds refuge and friendship in the home of Errol, a lonely Jamaican widower who is nearing the end of his life.
Go Home – Writer/Director: Razan Madhoon
When a young Palestinian woman tries to claim asylum in the UK, she faces the indifference of Home Office bureaucracy and the disillusionment of an older Polish asylum officer on the verge of leaving the country for good.
Groom – Writer/Director: Leyla Josephine; Producer: Laura McBride
Hannah, a withdrawn school leaver, must impress on a trial shift at a beauty salon while navigating a hyper-sexual environment, body mutilation and a coercive relationship with salon owner Skye.
House Party – Writer/Director: Victoria Thomas; Co-producers: Nadira Murray and Lindsay McGee
A woman traumatised by a brutal cultural tradition risks everything to save her niece from suffering the same fate.
The A.V. Van – Writer/Director: Morayo Akandé; Co-producers: Moyo Akandé and Helen Gladders
Two film fanatic sisters try to reconnect with their estranged deceased father by selling his vintage porn collection.
The Möbius Trip – Writer/Director: Simone Smith, Producer: Tom Kimberley
A road trip pushes a family to the brink after their journey descends into a claustrophobic hallucinatory nightmare.
Too Rough – Writer/Director: Sean Lìonadh; Co-producers: Alfredo Covelli and Ross McKenzie
After a night of intoxication, a hungover and hysterical Nick wakes up next to his boyfriend Charlie and must conceal him from his own homophobic and dysfunctional family.
---
The selected teams will each receive up to £15000 to produce their film. Teams will also take part in intensive production training, and will be paired with an established Producer, Director or Writer who will mentor the team to help them to deliver their final film.
Gillian Berrie, Co-Director, Film City Futures, said: "Scotland used to be a world leader in producing short films, and I feel that we will be again soon. Short Circuit has the necessary support from Screen Scotland and BFI NETWORK, the skill and dedication of two wonderful talent execs, and the herculean infrastructure of Film City and all its networks, to help deliver world class, competitive material."
Allison Gardner, CEO, Glasgow Film, said: "Congratulations to those who have been selected in this first round of opportunities. The chosen films are representative of the diversity and wealth of talent that Short Circuit will support and promote. We look forward to sharing more opportunities to engage and participate very soon."
Jessica Loveland, Head of BFI NETWORK, said: ''The slate of nine projects and teams being supported by this inaugural round of Sharp Shorts is incredibly exciting and showcases the breadth of remarkable talent living and working in Scotland. For many of the filmmakers this will be their first funded short film, others are making a move from a different discipline into narrative filmmaking and I am sure all of them will grasp this opportunity to refine their skills as filmmakers and work with the Short Circuit team to realise their creative ambitions and deliver an outstanding film."
Isabel Davis, Executive Director at Screen Scotland, said: "It's striking that so many of the projects draw on the writers' highly unique life experience: sometimes hilariously, sometimes gut-wrenchingly so, always from the heart. Offering a reflection of contemporary Scotland that hasn't been seen on film before, Scotland's prodigious community of talented rising stars now have a vital opportunity to gain exposure and experience through Sharp Shorts."
Short Circuit will soon be announcing a series of virtual events and screenings to inspire and connect filmmakers across Scotland. A development opportunity for feature film projects will also be announced in the coming weeks.
For more details about the selected projects, and to stay informed of events and further opportunities, visit the Short Circuit website: www.shortcircuit.scot.