Sheffield Doc Fest, the international film and arts festival and marketplace, have announced their programme for this year's festival which is taking place virtually, 4-13 June 2021. There is a strong selection of Scottish talent across this year's programme including the closing night film, works in progress and Scottish delegates.
As previously announced, Scotland-based Director Mark Cousins' film The Story of Looking will have its World Premiere when it closes the festival, with a Q+A with Mark as part of the screening.
Cold Stack, a documentary short about the Highland town of Cromarty and the town's relationship with the oil industry will have its UK premiere when it screens in competition in the UK Competition Shorts.
Works in Progress
Scotland-based talent will be taking part in the industry-focused works in progress event, those films are:
Electric Malady, Aconite Productions
Electric Malady is a documentary feature that explores what it's like to suffer from electrosensitivity. Director Marie Lidén grew up with a mother who suffered from an illness that the world did not recognise – electrosensitivity. Years later, in a technologically advanced world, medical professionals still fail to diagnose and treat this illness.
Director: Marie Lidén
Producers: Aimara Reques; Lorna Ferguson
Associate Producer: Beth Allan (Forest of Black)
In collaboration with Thierry Detaille (Visible Film)
La Sagrada Familia, Borja Alcald
La Sagrada Familia follows two Peruvian shamans who take their three kids on a 1000-mile road trip deep into the Amazon jungle. Their plan is to consult the ancient wisdom of the highly potent hallucinogenic plant ayahuasca for an answer to the challenges of modern life. But with no distractions of smartphones or Netflix, will the family come together or fall apart?
Director: Borja Alcalde
Production Company: Yanantin World in association with Bofa Productions
Horsemen, Sonja Henrici
What do a peak fitness racehorse and a traumatised ex-soldier have in common? Both have been taught to do one thing well, and both are hyper-vigilant, reacting to the smallest stimulus. Horsemen follows two infantry ex-soldiers over two years, from their first encounter with the horses until they emerge with a new sense of who they are and who they can be. At its heart, this is a film about how we can start again.
Director: Amy Hardie
Producer: Sonja Henrici
Ride the Wave, Martyn Robertson
Having travelled the world participating in competition surfing, Ride the Wave follows 12-year-old Scottish champion Ben who is prepared to put his life on the line to ride one of the biggest waves in the world solo. If he gets it right, he joins an elite group. If he gets it wrong, the consequences are terrifying.
Producer/Director: Martyn Robertson
Exec Producers: Al Morrow, John Archer
Retrospective
This strand of the Sheffield Doc Fest spotlights and celebrates the history of Black British screen culture: a wide and diverse filmography that has been largely overlooked and undervalued in film discourse. This year, Scottish filmmaker, Natasha Thembiso Ruwona, is featured within the strand for her short UMBILIC.
Umbilic
Country: Scotland
Director: Natasha Thembiso Ruwona
Summary: UMBILIC is an essay film that expands on the current discourse of Hydrofeminism through a mapping of research into water, following the line of a Black Feminist Geographical framework. An excavation into Scotland's Black history, this work began in 2020, which incidentally was the 'Year of Scottish Coasts and Waters'. The work asks: what can we learn from water? Fluidity, impermanence, ease of movement, care, methods of listening, tenderness – these are some possible answers. We can liquify ourselves, and look to water to guide us, provide answers, or inspire questions. UMBILIC is an offering; it is forever incomplete.
Scottish Documentary Institute Delegation
Screen Scotland has supported the Scottish Documentary Institute to enable Scottish documentary filmmakers to attend the festival, meet key decision makers and promote their work.
The filmmakers taking part in this year's delegation are:
Anthony Baxter
Director of You've Been Trumped and You've Been Trumped Too, Anthony's latest work, Flint, which followed the Flint water crisis in Michigan and included contributors including Mark Ruffalo and Alec Baldwin, premiered at the Glasgow Film Festival 2020.
Clara Harris
Clara Harris is a producer at Sisyfos Film Production Ltd, based in Edinburgh, Scotland. She studied documentary filmmaking at Biskops-Arnö Folkhögskola in Sweden, where she made two short films, Keepie Uppie and Look at How Much Smoke These Healthy Lungs Can Hold. She joined Sisyfos Film Production in 2019 and worked as production assistant on The Scars of Ali Boulala, which has its premiere at Tribeca Film Festival 2021. In addition to producing, she is currently working on her first feature-length documentary, The Chaplain.
Grant Keir
Grant Keir is an experienced film, documentary and cross platform producer whose recent credits include the highly successful feature documentary From Scotland With Love with Director Virginia Heath and A Very Unsettled Summer with multi-award-winning writer/director Anca Damian.
Grant's project Mae West: Boxer in a Corset with director Virginia Heath was recently selected to take part in Inside Out's annual Finance Forum, Inside Out is Canada's largest 2SLGBTQ+ film festival.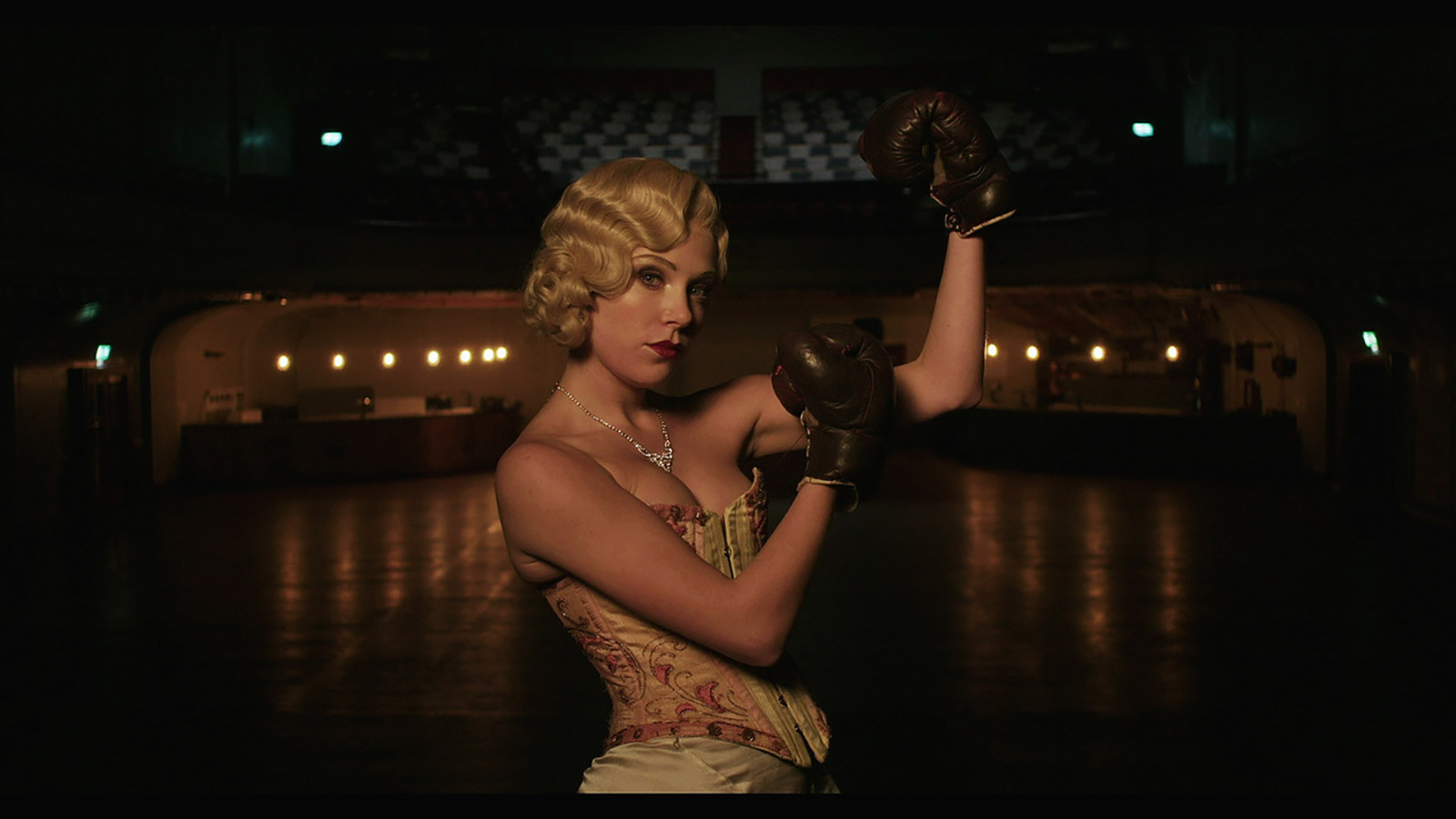 Dannie Harris as Mae West. Image courtesy of Faction North 2021.
Sinead Kirwan
Sinead has already had an incredibly exciting year with the film she co-produced Hong Kong: City on Fire (pictured in header image) playing at CPH: Dox and her other current project Dying to Divorce playing Hot Docs.
Hong Kong: City on Fire won CPH:Dox's F:ACT Award which honours films that operate in the space where investigative journalism and documentary film meet.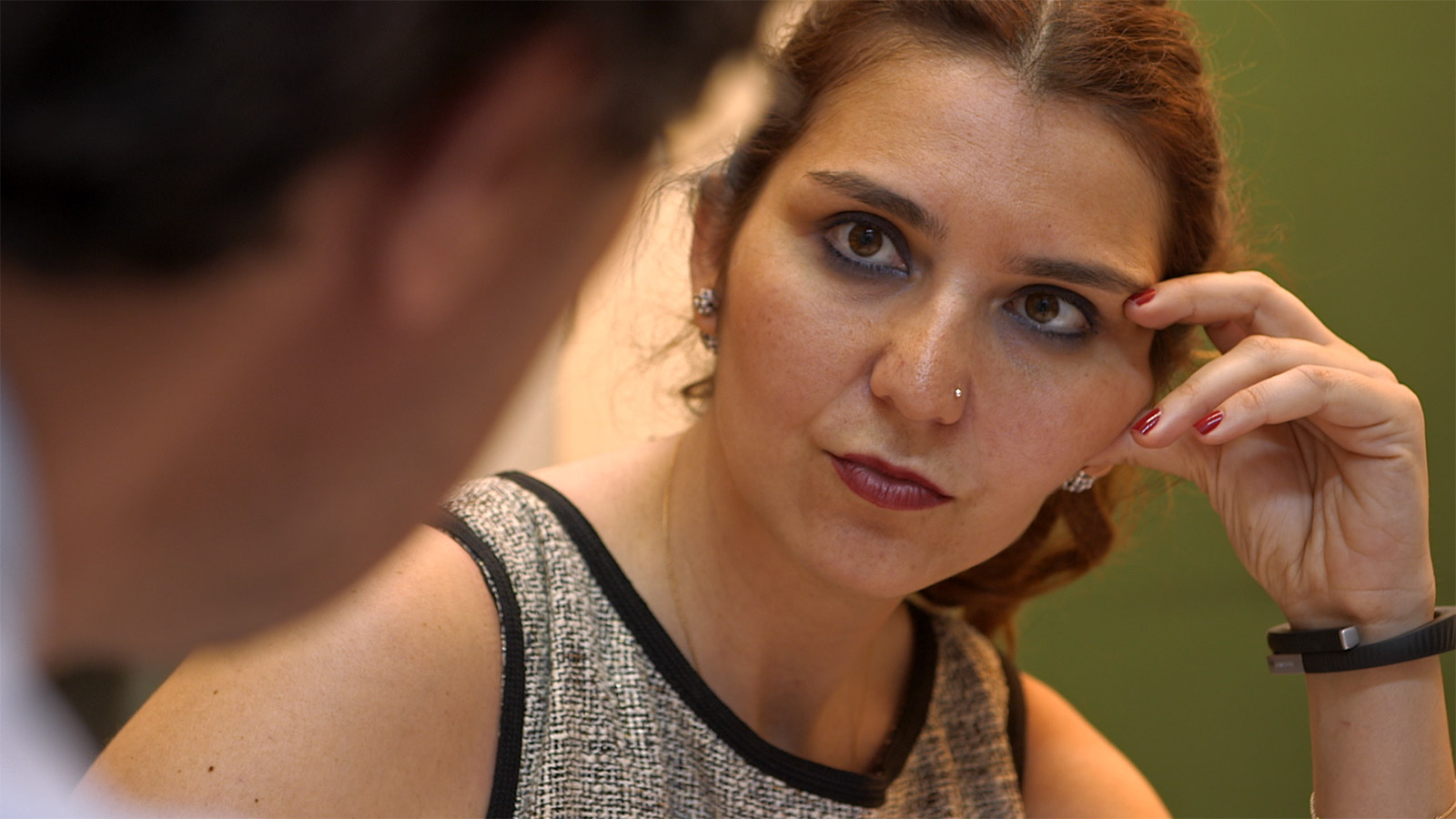 Image courtesy of Production company Dying to Divorce Ltd.
Austen McCowan
Austen's short documentary Harmonic Spectrum was supported through Bridging the Gap, with the film going on to have its world premier at Glasgow Film Festival 2021 and won Best Short Documentary at the Scottish Mental Health Arts Festival 2021.
Samir Mehanovic
Samir is a Bosnian/British documentary filmmaker based in Scotland. Samir's previous work includes: The Fog of Srebrenica, Through Our Eyes and Spank the Banker.
Alongside the delegates supported via the SDI delegation there will also be a number of other Scottish delegates attending.
Screen Scotland TV Producers Delegation
Alongside the SDI Delegation of documentary filmmakers, Screen Scotland have supported four Scotland-based TV production companies to take part in the festival's online industry programme. This delegation initiative aims to support TV production companies with a track record in broadcast to broaden their work to further feature documentary production. It serves as an opportunity to learn more about the international feature documentary market, make connections with the industry and to progress projects companies may already be developing.
Those taking part are:
Steve Smith - Executive Producer, Picture Zero Productions
Lorraine McKechnie - Executive Producer, Finestripe Productions
Victoria Holden - Creative Director, Chalk Productions
Lindsey Douglas - Creative Director / Co-Founder, Rooster TV
Meet Market
There are also Scottish projects at the festival's MeetMarket which is one of the world's largest documentary and factual markets and pitching forums. They are:
Is There Anybody Out There?
United Kingdom, Scotland, United States
Director: Ella Glendining | Producer: Janine Marmot | Co-producer: Tigerily
Summary: Inhabiting a bizarrely unusual body (the body I love), and navigating daily discrimination, I search the world for another like me – Is There Anybody Out There?
TISH
United Kingdom
Director: Paul Sng | Producer: Jen Corcoran | Co-Producer: John Archer
Summary: Tish Murtha's photography of people on the margins of society in Thatcher's Britain challenged inequality, yet she never escaped the poverty she documented and died aged 56, relatively unknown. TISH follows her daughter revisiting key images and moments in her mother's life to establish her legacy.

Find out about the full 2021 programme on the Sheffield Doc Fest website.