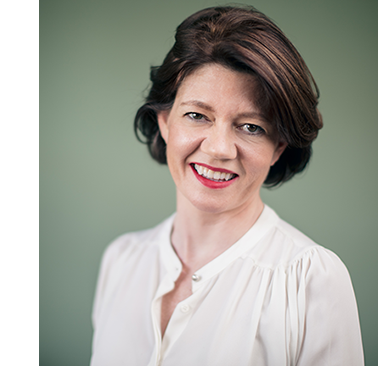 Wrapping up for the holiday season, we wanted to take a moment to celebrate fantastic achievements right across the screen sector in Scotland in a tremendously busy year.
Despite the pandemic creating very challenging conditions for us all, we've worked together to keep cameras rolling throughout the year, and to ensure festivals and cinemas could open and allow us all back in to watch the movies we all love. Omicron has made all of that more difficult and serious than it was at the start of December, and we're working with the Scottish Government to deliver support. A £21m support package was announced 22 December, including an £8m Cancellation Fund for Creative Freelancers to open for applications on 6 January.
Across 2021 we've seen a significant increase in the level of filming in Scotland, with Amazon's The Rig and Anansi Boys filming at FirstStage Studios, Good Omens at The Pyramids, Indiana Jones taking over Glasgow City Centre, Apple's Tetris showing Aberdeen's versatility as it doubled for Moscow and Britbox's detective drama Crime shooting across Edinburgh and Glasgow. Alongside these there were four first feature films from Scotland, The Origin, Girl, Silent Roar and Aftersun, produced in Scotland with Scottish writers, directors, producers and world-class crew.
Screen Scotland and its partners have stepped up skills development and training this year to address gaps and create opportunities for new entrants and established professionals. Programmes include: RAD, Screen NETS, Little Pictures, Short Circuit, Docscene, SuperSizer, Sky Documentaries, the BBC Writers' Room and the Writer's Lab, Shetland, Outlander and Good Omens training schemes, Factual Fast Track, FormatLab and a host of courses hosted by the NFTS, BECTU and the fantastic Screen Training Alliance members. Skills development has been one of our priorities across 2021 and it will remain so in 2022.
Studio infrastructure looks set to continue to grow next year, with the acquisition of Ward Park Studios by Hackman Capital Partners and Square Mile Capital, and The Pyramids by London & Regional. BBC Studioworks have recently come aboard the Kelvin Hall redevelopment as operators of its forthcomingentertainment studio, which sits alongside the drama/film build space that hosted STV Studios Screw in 2021.
As independent cinemas reopened in May 2021, Regional Screen Scotland's Screen Machine got back on the road with a new truck jointly funded by Screen Scotland and HIE alongside new cinemas in Montrose, Fort William and Peterhead. Together they reminded us all how much we had missed the communal experience of cinema and brought titles like Limbo, Our Ladies, No Time to Die, Rebel Dykes, Dying to Divorce, When A City Rises to screens across the country.
On TV, it's been a fantastic year for productions made in Scotland including Vigil, which became the biggest new drama launch on BBC One for three years. Annika, Guilt series 2, series 6 of Shetland, Killing Escobar and The Brilliant World of Tom Gates all performed exceptional well. Independent production companies worked with us on skills development and on a range of opportunities with BBC Three, BBC Scotland, Sky Documentaries and Channel 4. Towards the end of the year we renewed our agreement with the BBC to work together on a range of fronts, with the new deal – which runs for three years and sees a joint investment of £3m – focused on securing more productions, production companies and talent from Scotland working across the BBC's television channels and platforms.
There is much to look forward to in 2022, with Channel 4's Screw, from STV Studios, beginning on 6 January promising a strong start, and we have a project from Scotland in Sundance 2022 – congratulations to Hopscotch for My Old School, which will debut in Utah at the end of January.
We wish you all a peaceful festive season and here's to a bright 2022.