The first film from Dundee/London production company Emanata Studios streams this week, a darkly comic take on hapless Beano character Calamity James, starring Mark Bonnar (Guilt, Shetland, Catastrophe) and newcomer Dylan Blore (Empire of Light, The Hunt for Raoul Moat).
Commissioned for the BBC by Gavin Smith and Navi Lamba as part of the Comedy Shorts strand and co-funded by Screen Scotland, Calamity James is a 14-minute slapstick adventure about young James (Dylan Blore) who is cursed with 'acute misfortune syndrome'. James is on a mission to reconnect with his estranged dad (Mark Bonnar).
Created for adult audiences, the short will be available on BBC iPlayer from Friday May 26, and will be shown on BBC Three in the coming months.
Emanata Studios is the film and TV production arm of media company DC Thomson, set up in 2021 to develop the IP from its vast archive. This ranges from Beano (the world's longest running weekly comic) and The Dandy, to adult anthology comics Commando and Starblazer, Britain's best-selling teen magazine of the 1970s Jackie and girls' comic Bunty.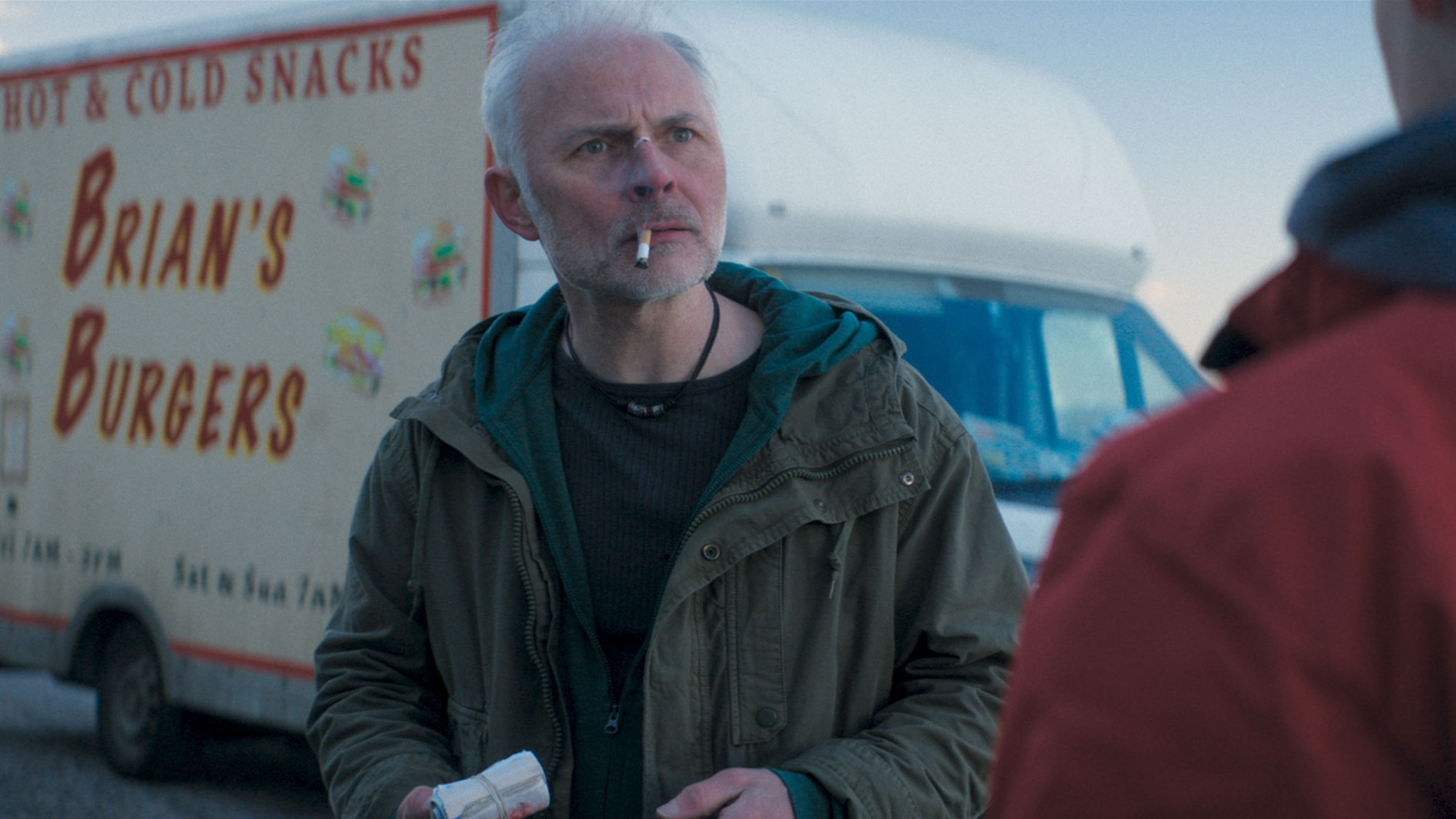 Mark Bonnar (L) and Dylan Blore (R) in BBC Comedy short Calamity James, from Emanata Studios. Credit: Emanata Studios
This reinterpretation of Calamity James is the creation of Edinburgh-based writer-director Louis Paxton. After studying at the Royal Conservatoire in Glasgow, Louis embarked on an MA in Directing at the National Film and Television School in London and his films range from comedy drama to horror to musical comedy. Previous work includes BBC Three comedy/drama Ladybaby, BBC One's Shetland and he is currently directing a block of the BBC Three horror/comedy series Wreck.
Paxton says: "Calamity James has been a wonderful opportunity for me. Together with some of Scotland's best cast and crew, we've made an ambitious, heartfelt, and befittingly disastrous short film."
Emanata Studios is headed by Mark Talbot, Chief Creative Officer, a multi award winning producer including the BAFTA winning comedy The Revolution Will Be Televised for BBC. Mark is responsible for the creative output across all of Emanata Studios' comedy, drama and animation projects.
Talbot says: "It's been fascinating to take a character like James who causes chaos in Beano every week and think, 'What if he were 20? What would he be like, what would his life as the unluckiest boy in the world have been like, how can we expand him to be a real person?'
"Marvel and DC do this all the time. You see it with characters like Batman – you've got the Robert Pattinson Batman but you've got Teen Titans as well. Ultimately this is a comedy for adults that honours its comic strip origins.
"What we've got with the Calamity James short we've made for the BBC is a really good proof of concept, that we can take the vast trove of ideas, characters and stories that are in the archives and make something new. Calamity James in the short is still recognizably the character from the comic - it sits alongside the comic character - but it is its own separate thing, existing in its own world as well."
Executive Producer is Charlie Coombes who looks after comedy and drama at Emanata Studios. Previously she was at CPL Productions where she produced the award-winning Hounslow Diaries for BBC Three. She's an EITVF 2016 'Ones to Watch' and mentor of the year, a 2018 Broadcast Hot Shot, a British Screen Forum Future Leader and a mentor for Arts Emergency.
Producer is Laura Taylor who is working with an array of writers and has a diverse slate of projects that have been commissioned by Sky Studios, funded by the BFI and Screen Scotland. In 2022 she was a part of the EITVF's 'Ones to Watch'.
Calamity James was cast by Rosalie Clayton and shot in Portobello near Edinburgh, Eyemouth, and Livingston. Post production took place at Blazing Griffin in Glasgow and line producer was Jess O'Shaughnessy.
Calamity James is an Emanata Studios production for BBC iPlayer, BBC Scotland and BBC Three.
---
More information
EMANATA STUDIOS
Emanata Studios produces the very best film and TV content for all audiences. Drama, comedy and animation our shows are based on the comic book archive of Scottish media company DC Thomson, which includes the world's longest-running comic Beano. We are working with the very best diverse voices and creative talent to reimagine this enormous treasure trove, creating characters and telling stories that reflect the modern world of our British and global audiences. www.emanatastudios.com
DC THOMSON
At DC Thomson we are a company with a purpose - to make a positive impact on the communities we serve.
We own some of the country's best-loved and trusted media brands, from news, sport and business to entertainment, comics and puzzles, a leading genealogy platform and tech services business.
DC Thomson is built on creativity and ambition. We have a long tradition of entrepreneurial investment, backing companies that are making a difference.
As a family business, we believe strongly in doing what we can to build a sustainable future for our customers, colleagues and shareholders. www.dcthomson.co.uk