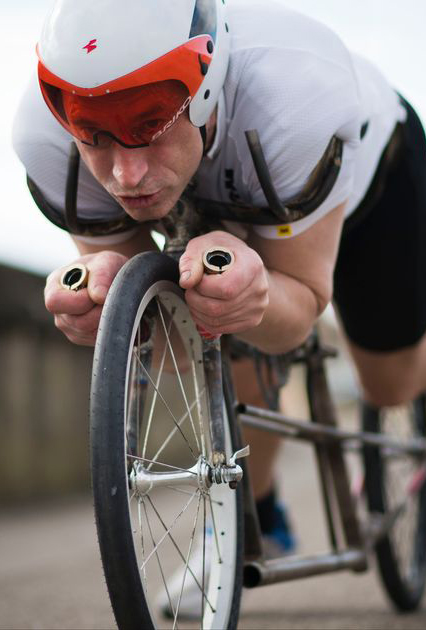 Year: 2015
Director: Dave Street
Producer: Dave Street
Executive Producer: Murray Buchanan, Leslie Finlay, Charles Milarvie, Beatrice Neumann, Dave Street
Principal Cast: Chris Hoy, Charlie Milarvie, Euan Obree, Graeme Obree, Jamie Obree
---
Synopsis
Battle Mountain: Graeme Obree's Story picks up 20 years after his last world record, as Obree sets off to ride across an American desert on a speed machine he built in his Scottish kitchen (including parts from his washing machine).
Will his ageing body and fragile psyche cope with the pressure he will find on Nevada's State Route 305?
Renowned for building his own record breaking bikes in the 1990's, will his revolutionary new design get him over the line in the International Human Powered World championships taking place in Battle Mountain, Nevada.
Since his last world record he has faced and survived many challenges in his personal life. The father of two sons in their twenties he is now happy to have discovered his own sexuality, after many years of turmoil. This is a warm and entertaining observational documentary. Filmed over two years, it follows Graeme Obree as he designs and builds "The Beastie" before setting off on an American adventure.