Langbank Primary School in Renfrewshire, with support from Screen Scotland's Screen Education Fund, recently undertook an innovative whole-school project, under the leadership of Principal Teacher Heather Davis. The project was designed to bring together key learning around Health and Wellbeing, Expressive Arts and Screen Education.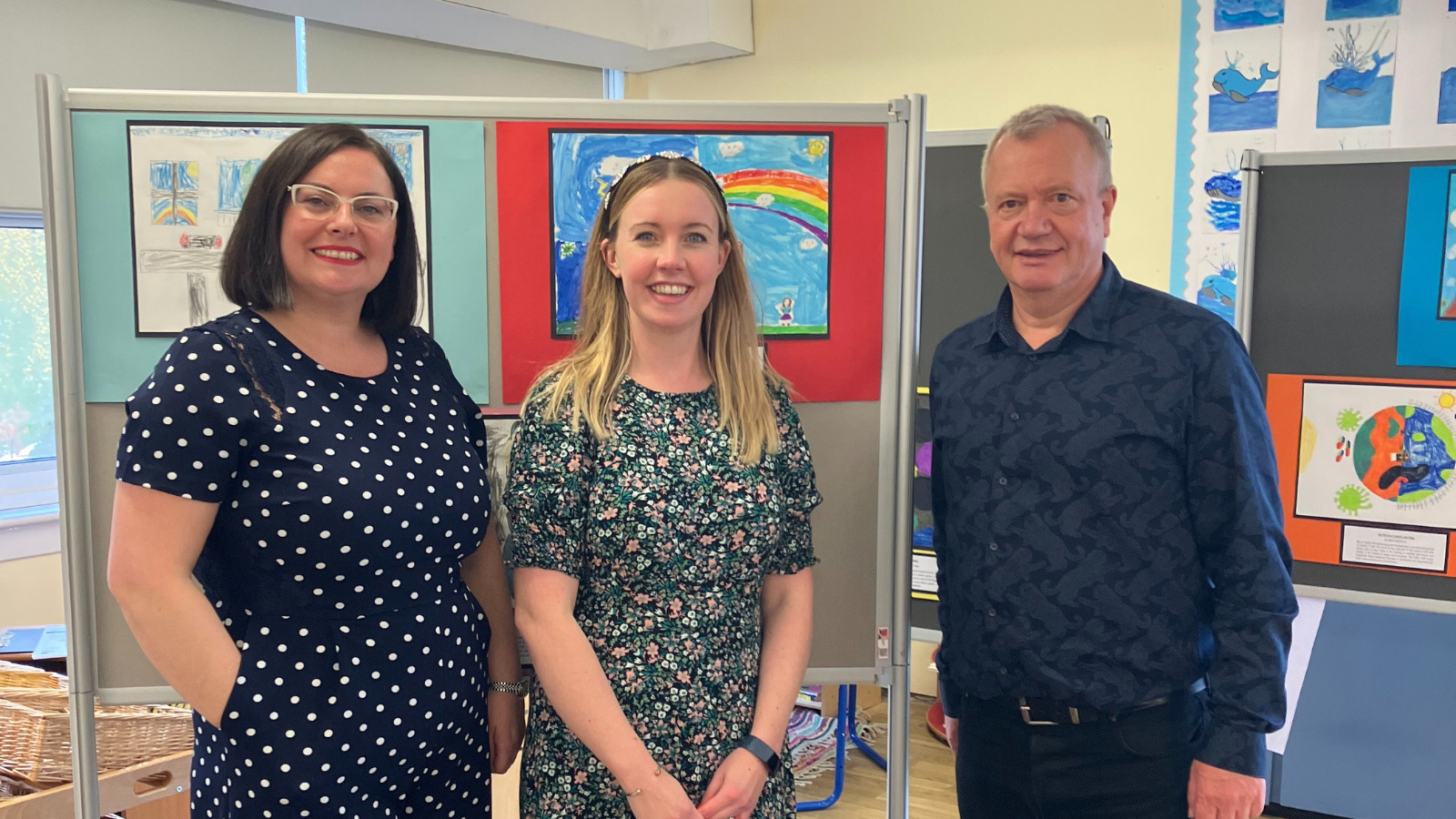 (L-R) Langbank Primary School Head Teacher Patricia Lawson and Principal Teacher Heather Davis, Screen Educator David Griffith.
Starting in August, every child from Primary 1 to Primary 7 produced a piece of art depicting their feelings post-pandemic, while both staff and learners were trained and guided by filmmaker/screen educator David Griffith in digital skills, documenting the creative process and outputs. In October, the collaborative documentary about the project was premiered in Langbank PS to families and guests, including Screen Scotland's Gail Robertson, who were invited to visit the learners in their classrooms and view their artwork. The children were on hand to chat to the visitors about their creative choices. This event was filmed, and the footage was added to the final film which will be available to watch at a later date.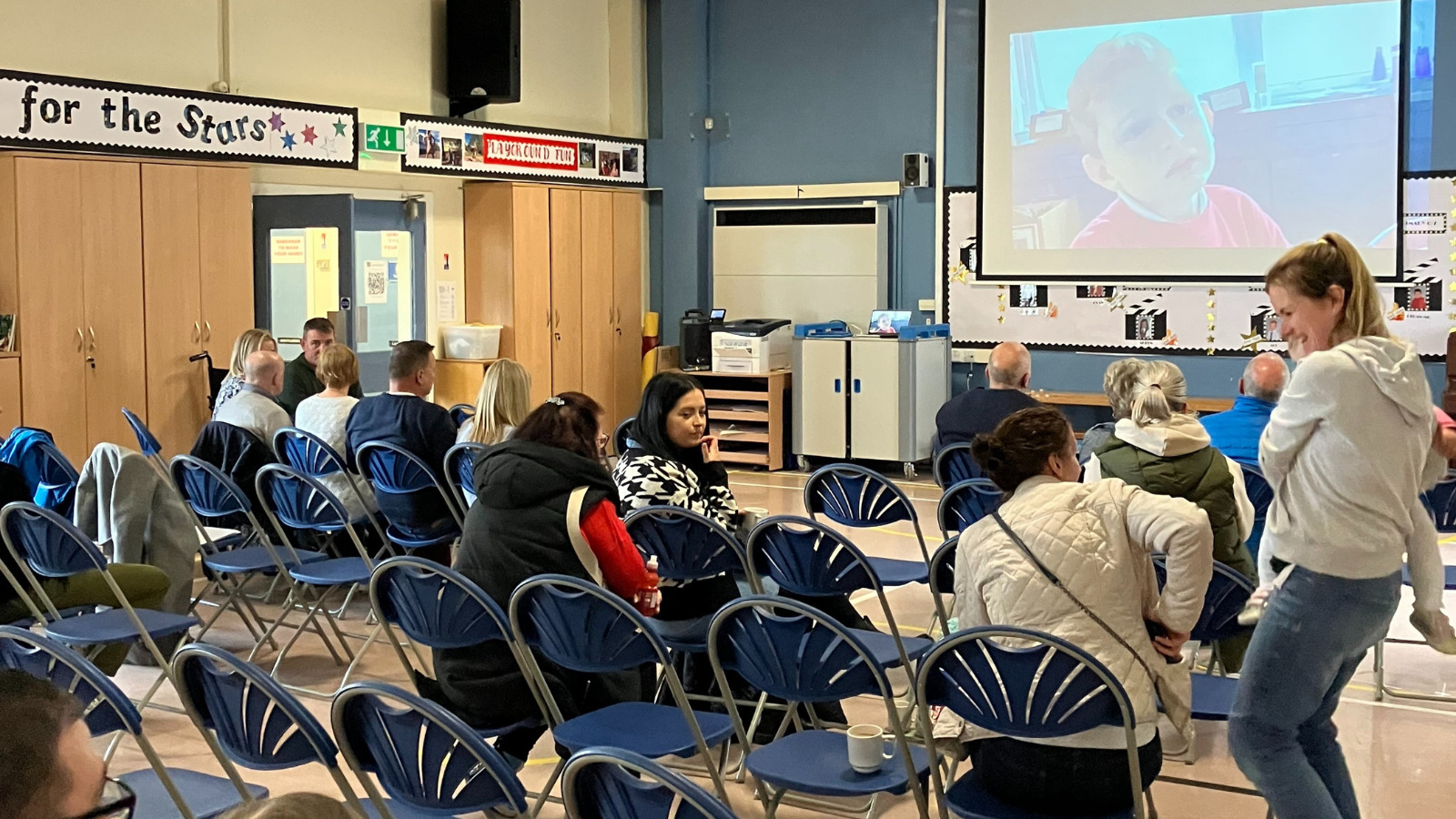 A screening of the film at the Digital Art Exhibition.
The young learners said the project was "super fun", "amazing" and "would love to do something like it again" while Langbank teachers felt that they had "gained a degree of confidence in approaching digital art" and called the exhibition "exciting, colourful, creative". Family members who attended the exhibition "found it wonderful" and said "there was a lovely buzz during the afternoon and community feel".
Congratulations to Heather Davis, David Griffith and the whole team at Langbank Primary School for hosting such a lively, colourful and innovative event that demonstrated the great value of screen education.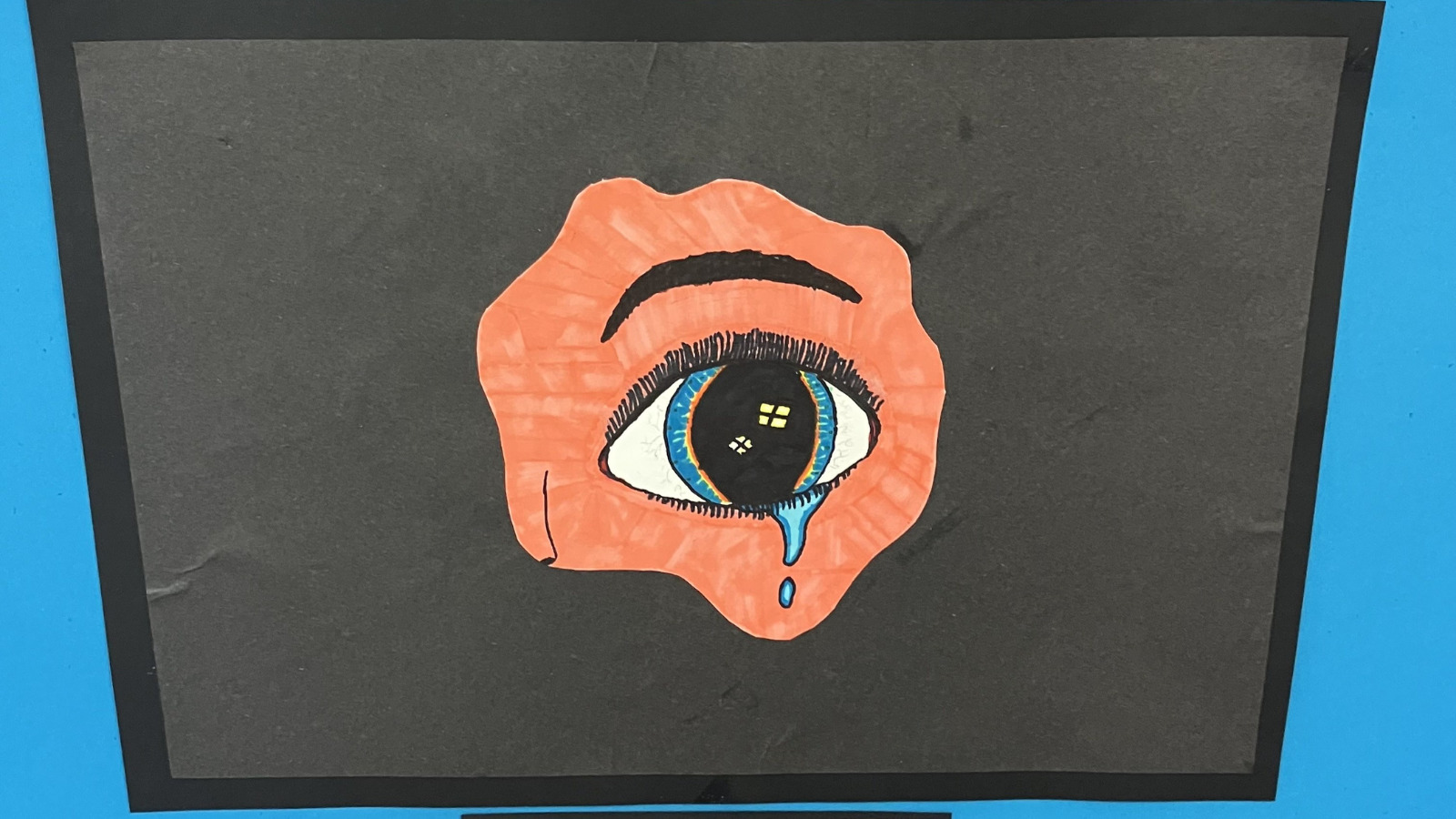 Artwork by one of the Langbank pupils.
Many thanks to the Senior Leadership Team (Head Teacher Patricia Lawson and Principal Teachers Heather Davis and Carmen Coleman), class teachers (Luisa Stevens P1/2, Laura Gill P3/4, Amanda Quail P5 and Tracey Festorazzi P6/7) support assistants (Karen Rodger and Theresa Taylor-Burn) and clerical and janitorial staff (Liz Macdonald and Alison Purdue) for their hard work and warm welcome.
---
More information
The Screen Education Fund, formally the Film Education Partnership Fund, has been designed to develop increased capabilities in screen education and supports programmes of work with the potential to achieve these outcomes.
Key strategic aims of this fund are to:
develop increased understanding of the potential of screen education
develop capabilities in screen education through greater connectivity and partnership working across different settings
support the development and growth of screen education access in currently underrepresented areas
support professional development in screen education knowledge and skills.
Find out more on our Screen Education Fund webpage.