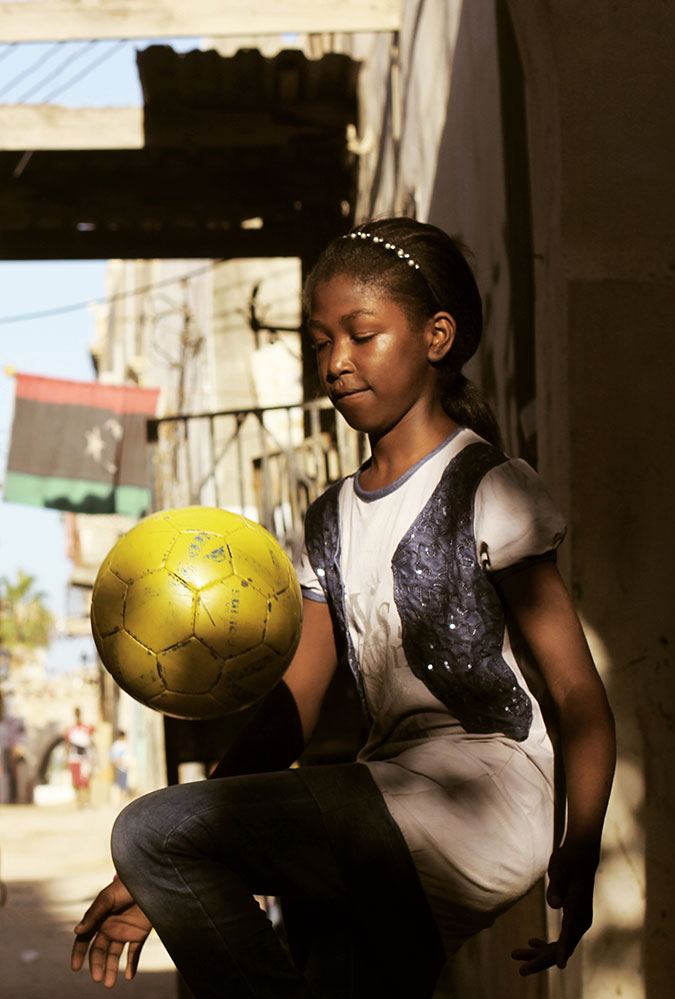 Year: 2018
Director: Naziha Arebi
Producers: Flore Cosquer, Naziha Arebi
Executive Producers: Sonja Henrici, Noe Mendelle
Screenwriter: Naziha Arebi
Editors: Ling Lee, Alice Powell, Maya Hawke
World Premiere: Toronto International Film Festival 2018
UK Premiere: BFI London Film Festival 2018
Creative Scotland investment: £90,000 Production Growth Fund
---
Synopsis
Freedom Fields follows three women and their football team in post-revolution Libya, as the country descends into civil war and the utopian hopes of the Arab Spring begin to fade.
Through the eyes of these accidental activists, we see the reality of a country in transition, where the personal stories of love and aspirations collide with History.
A love letter to sisterhood and the power of the "team".
Freedom Fields was supported by Creative Scotland, IDFA Bertha Fund, Sundance Film Institute, Doha Film Institute, Dutch Ministry of Foreign Affairs, Chicken & Egg Pictures, AFAC, Hot Docs Blue Ice Group Documentary Fund, British Foreign Office, Women Make Movies.