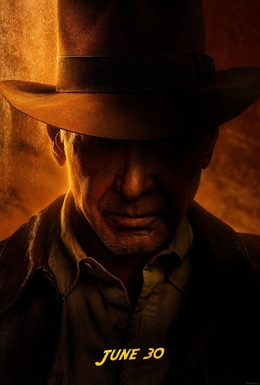 Production: Feature Film
Year: 2023
Director: James Mangold
Writers: Jez Butterworth, John-Henry Butterworth, Philip Kaufman, George Lucas, James Mangold
Producer: Simon Emanuel, Kathleen Kennedy, Frank Marshall
Composer: John Williams
Production companies: Lucasfilm, Paramount Pictures, Amblin Entertainment
Cast: Harrison Ford, Phoebe Waller-Bridge, Mads Mikkelsen, Boyd Holbrook, Antonio Banderas, John Rhys-Davies, Toby Jones
---
Synopsis
Experience the return of legendary hero, Indiana Jones, in the fifth instalment of this beloved swashbuckling series of films. Finding himself in a new era, approaching retirement, Indy wrestles with fitting into a world that seems to have outgrown him. But as the tentacles of an all-too-familiar evil return in the form of an old rival, Indy must don his hat and pick up his whip once more to make sure an ancient and powerful artifact doesn't fall into the wrong hands.
More information
Filming in Scotland: Indiana Jones and the Dial of Destiny shot extensively on location in Scotland, utilising locations such as Glasgow City Centre and Leaderfoot viaduct just outside the Scottish Borders town of Melrose.
Release: Indiana Jones and the Dial of Destiny will be released in cinemas in the UK and Ireland on 30 June 2023.