Director: Maurice O'Brien
Producers: John Kelleher, David Power & Grant Keir
Production company: Faction North, John Kelleher Media
Screen Scotland funding: The film accessed £100,000 through Screen Scotland's Film Development and Production Fund to support Scottish based production company this Irish/Scottish co-production and support the high level Scottish creative talent involved in the making of the documentary,
---
Synopsis
The Artist & The Wall of Death tells the thrilling story of Glaswegian performance artist Stephen Skrynka and his life-long obsession with the 'Wall of Death'. Determined to conquer the wall, he endures a humiliating experience while training with renowned wall rider Ken Fox before discovering the story of Irishmen Michael Donohoe and Connie Kiernan.
In 1979, Connie and Michael had constructed a ramshackle Wall of Death on their farm in rural Granard, inspiring the much-loved feature film Eat the Peach. Forty years on, Stephen appears in town and presents them with an audacious proposal: construct a new Wall of Death with him and take it on tour.
Though the wall is painstakingly constructed, a massive argument between the trio brings the whole endeavour skidding to a halt. Devastated, Stephen returns to Glasgow. However, with a pandemic raging, Stephen somehow finds the heart to try one last time, and begins to build his own wall from scratch.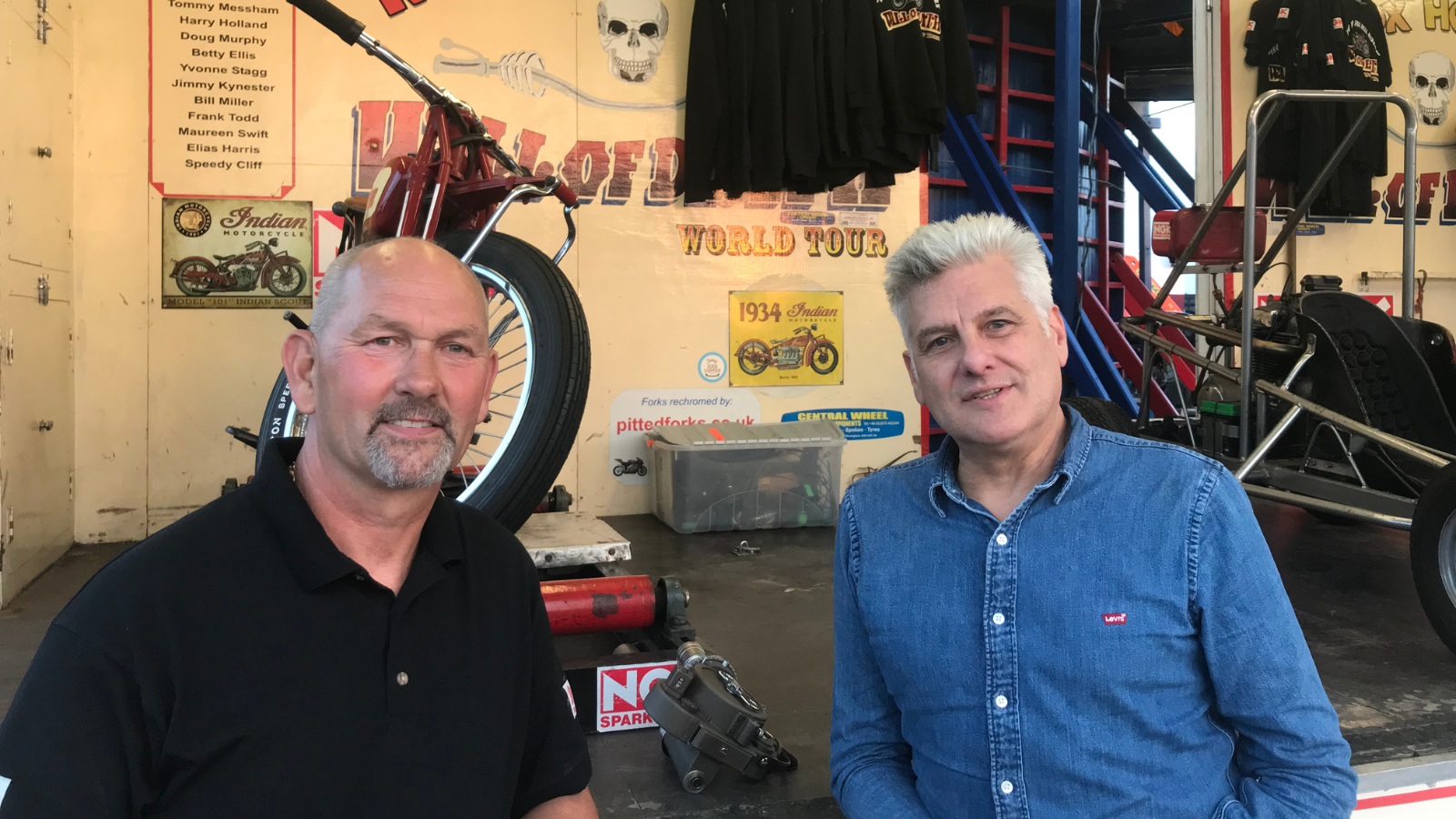 Ken Fox & Stephen Skrynka outside Wall of Death summer 2021. Credit: Grant Keir
---
More Information
World premiere: Galway Film Fleadh 2022