Year: 2019
Director: Brian Welsh
Producer: Camilla Bray
Executive Producers: Scott Meek, Norman Merry, Steven Soderbergh
Screenwriters: Kieran Hurley, Brian Welsh
Principal Cast: Cristian Ortega, Lorn Macdonald, Laura Fraser, Gemma McElhinney, Rachel Jackson
World Premiere: 24 January 2019, International Film Festival Rotterdam
UK Premiere: 3 March 2019, Glasgow Film Festival
Screen Scotland Funding: £503,050 Production Growth Fund
Synopsis
Two best friends in a small Scottish town in the summer of '94 head out for one last night together before life takes them in different directions. Going to an illegal rave, the boys journey into an underworld of anarchy, freedom and collision with the law as they share a night that they will never forget.
A universal story of friendship, rebellion and the irresistible power of gathered youth. Set to a soundtrack as eclectic and electrifying as the scene it gave birth to, Beats is a story for our time.
Adapted from the play by Kieran Hurley, Beats "brilliantly captures the nervy, joyful terror of turning up at a derelict warehouse equipped with a sound-system and woefully inadequate toilet facilities. And it's a testament, too, to the uncomplicated platonic love between two lads who both know, deep down, that they are too flakey to stay in contact." Wendy Ide, Screen Daily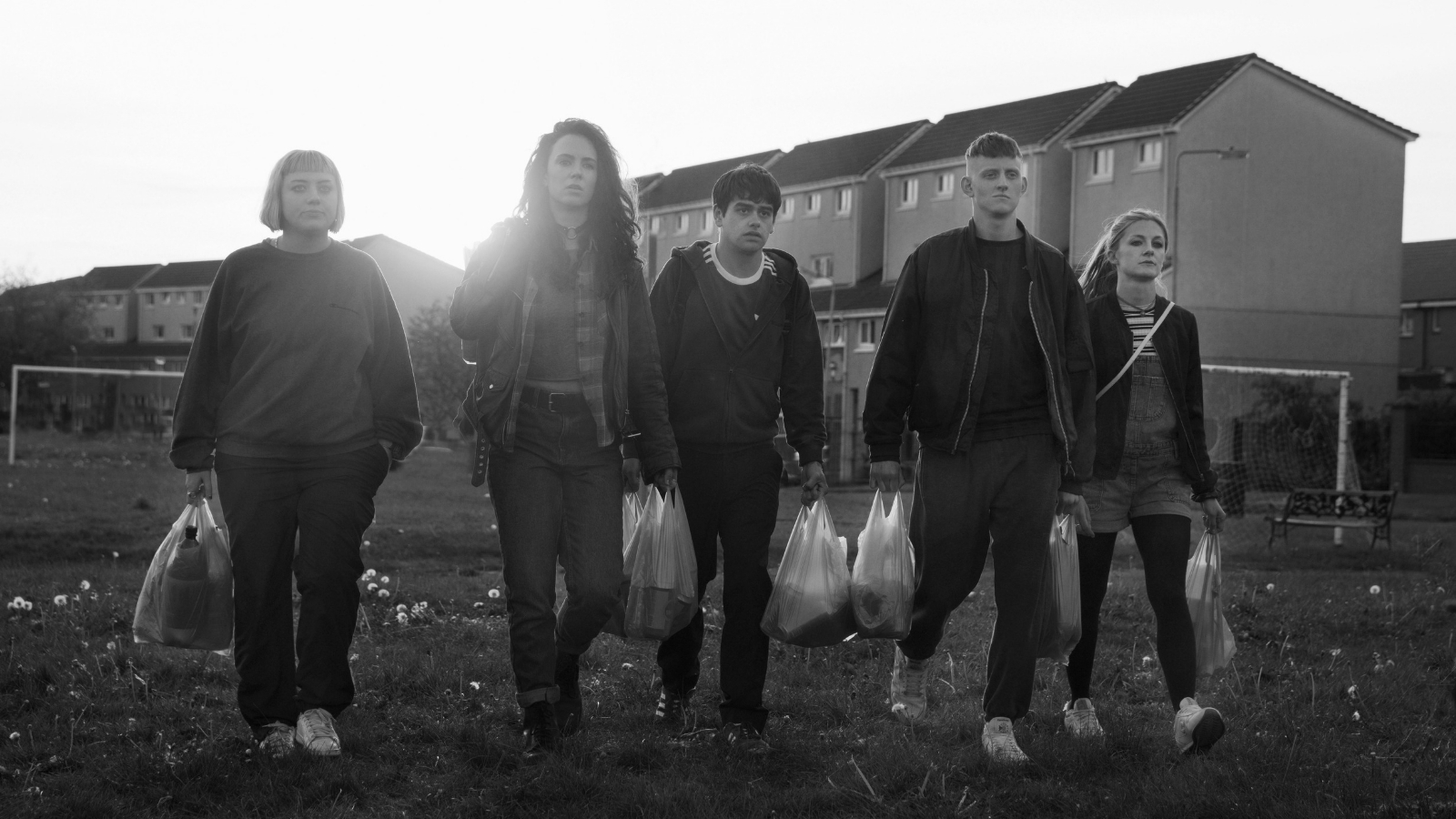 Beats received its World Premiere opening the Limelight programme at the International Film Festival Rotterdam (IFFR) 2019, which will be followed by a homecoming UK Premiere on the closing night of Glasgow Film Festival.
The film is produced by Rosetta Productions, with distribution managed by Altitude Film Entertainment. Beats is out on DVD and digital, as of Monday 9 September.