Year: 2018
Director: Kristoffer Nyholm
Producers: Andy Evans, Ade Shannon, Sean Marley, Jason Seagraves, Maurice Fadida, Gerard Butler, Alan Siegel
Co-Producer: Alex Ashworth
Executive Producer: Brian Oliver, Phil Hunt, Compton Ross, Mickey Gooch, DG Guyer, Danielle Robinson
Screenwriter: Joe Bone, Celyn Jones
Principal Cast: Gerard Butler, Peter Mullan, Connor Swindells
Screen Scotland / Creative Scotland Support: £125,000 Production Growth Funding
Synopsis
On an uninhabited island 20 miles from the rugged Scottish coast, three lighthouse keepers arrive for their six-week shift.
As Thomas (Peter Mullan), James (Gerard Butler) and Donald (Connor Swindells) settle into their usual, solitary routines, something unexpected and potentially life-changing occurs when they stumble upon something that isn't theirs to keep.
Where did it come from? Who does it belong to? A boat appears in the distance that might hold the answer to these questions…
What follows is a tense battle for survival as personal greed replaces loyalty - and fed by isolation and paranoia, three honest men are led down a path to destruction.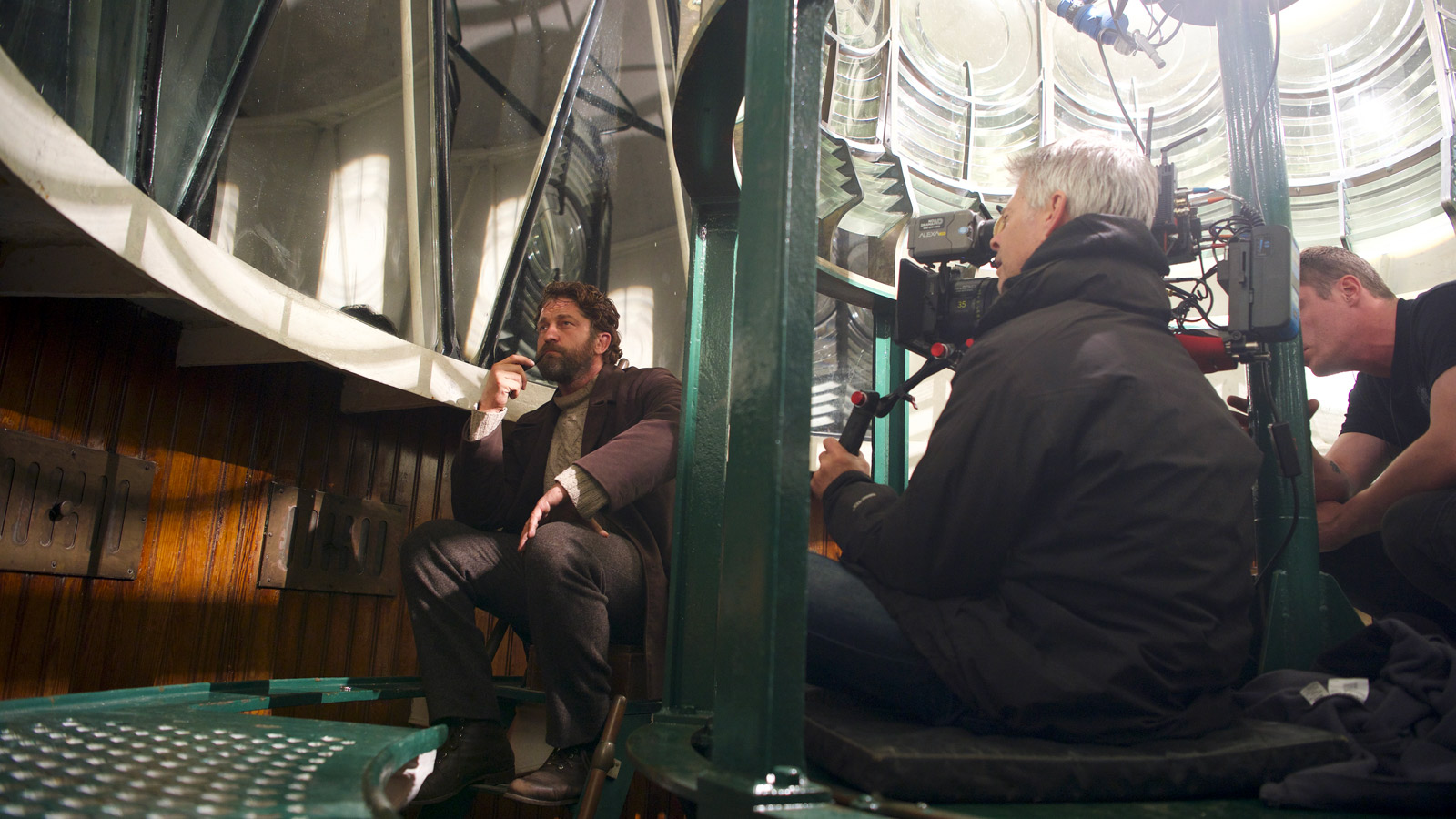 A warm Scottish welcome and great local talent...
"It's been an absolute pleasure shooting in one of the most dramatic and picturesque parts of Scotland," said the producers of the film. "We searched long and hard for the right landscape in which to set our story and found it here in Dumfries and Galloway. With the warm Scottish welcome we received on day one and the great local talent we've engaged both in front of and behind the camera - it's made for a genuinely thrilling experience and a film we're all very proud of."