Director: Sean Lionadh
Executive Producer: Gillian Berrie, Tiernan Kelly, Rebecca Thompson, Mar Vila Barcelo, Alice Whittemore
Producer: Alfredo Covelli, Ross McKenzie
Screenwriter: Sean Lionadh
Cinematographer: Andrew O' Connor
Editor: Sean Lionadh
Production Designer: Tomas Palmer
Sound Designer: Zander Mavor
Music: Eloise Kretschmer
Principal Cast: Ruaridh Mollica, Joshua Griffin, Neshla Caplan, Kevin O' Loughlin, Oliver Wright, Jane McCarry
---
Synopsis
After a night of intoxication, a hungover and hysterical Nick wakes up next to his boyfriend Charlie and must conceal him from his own homophobic and dysfunctional family.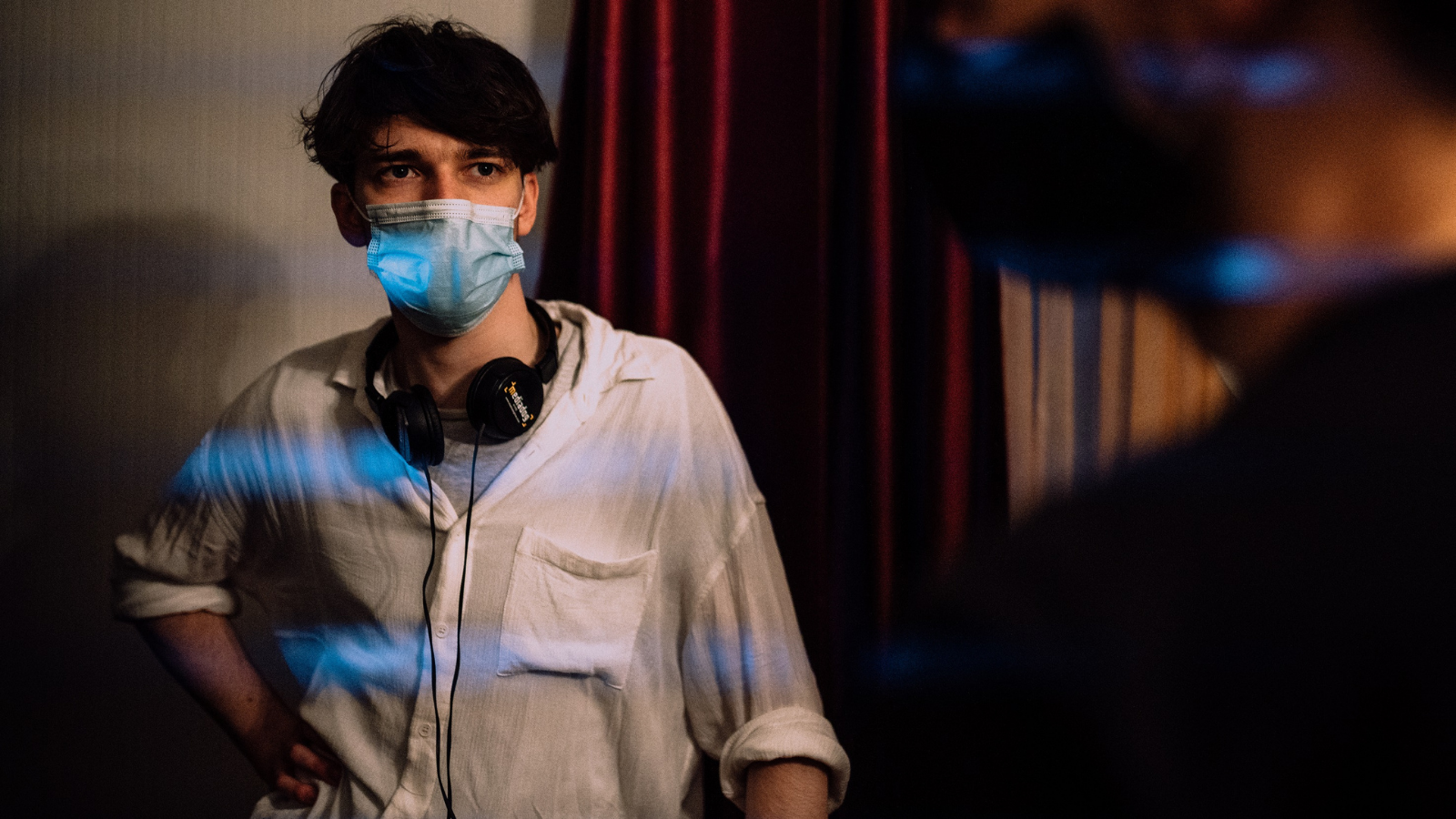 Behind the scenes image on the set of Too Rough. Courtesy of Scheme Pictures Production. Credit: Kevin J Thomson.
---
More information
Upcoming premieres: March 12th, 16th 2022 South by Southwest, March 25th 2022 Glasgow Short Film Festival
Glasgow, Scotland and March 26th 2022 BFI Flare Film Festival, UK Premiere.