Director: Tony Kearney
Exec Producer: Tony Kearney, Jim Webster, Bill Macleod, Sean Greenhorn
Production company: Solus Productions
Trainees: Innes Macleod, Alyas Gaffer, Hamish Scott, Cass Ezeji, Kate Macsween and Calum Blane
Cast: Ewan MacKinnon, Erica Morrison, Fredrik Malte Petersen
Screen Scotland support: The production accessed £450,000 through Screen Scotland's Broadcast Content Fund to support this vital Gaelic drama, creating opportunities for creative and technical talent in Stornoway. Screen Scotland also provided £120,000 funding support to a trainee programme on the production, creating an important opportunity to grow the crew base in Stornoway.
---
Synopsis
It's make or break time at the Hebridean family-run tweed mill, 'Muileann Mhicsuain'.
Time is running out for mill owner Seumas as her tries to save his business, but his corner cutting leads to horrific
consequences. A dreadful accident takes place on the mill floor that endangers the life of a beloved employee, Old Mary.
With the family business in jeopardy, Seumas makes a secret phone call asking for help, but who is he reaching out to and why does he have to keep it secret from his family?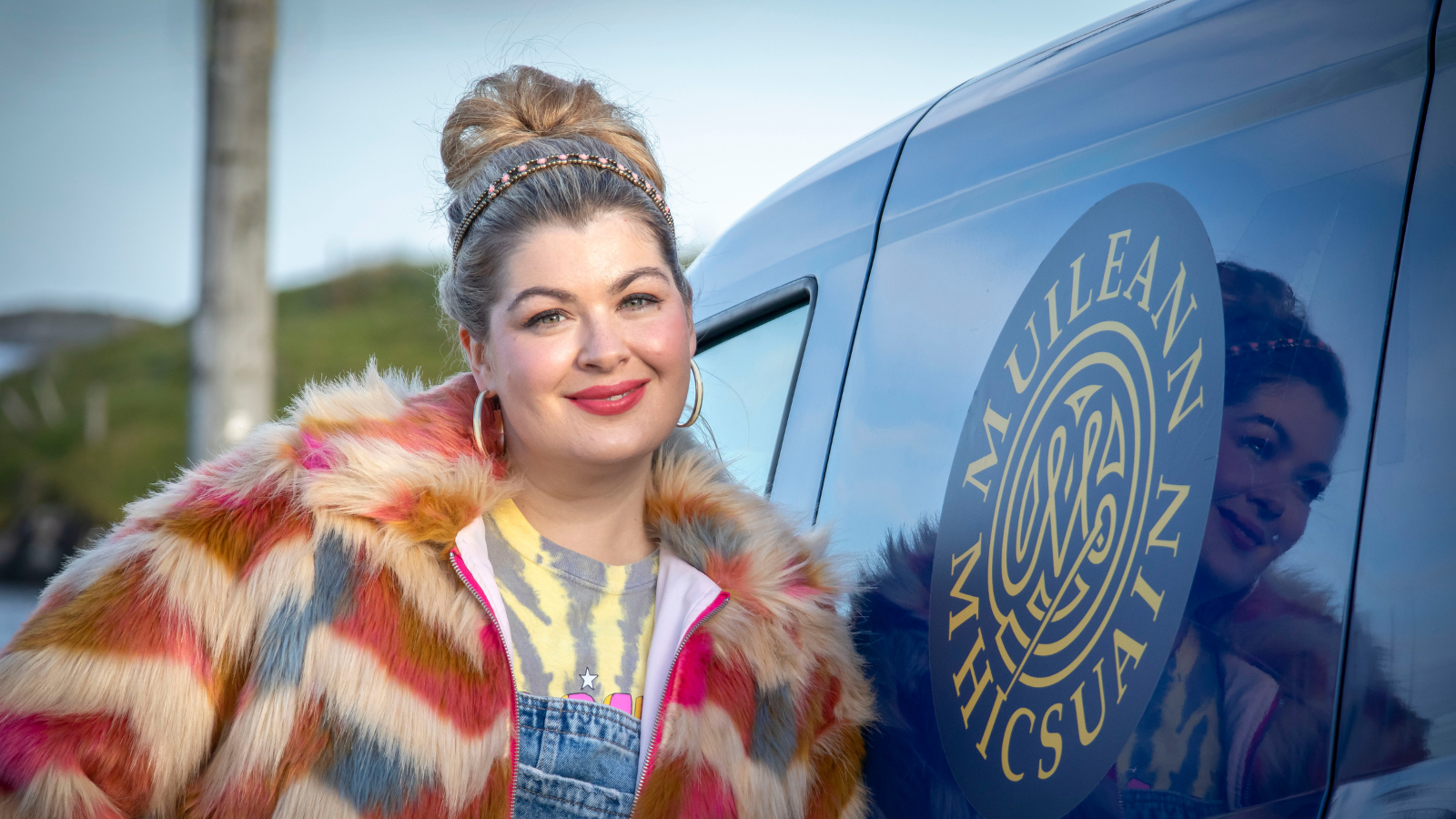 Rachel Kennedy in An Clò Mòr. © Sradag Creative / Solus Productions / MG ALBA.
More information
Release date: The first episode of An Clò Mòr will air on BBC ALBA at 9pm on Monday 2 January 2023 and will be available on the iPlayer.
Header image:© Sradag Creative / Solus Productions / MG ALBA.