Year: 2023
Director: Libby Penman
Producer: Fiona Kemp
Exec Producer: Tony Nellany, Dani Carlaw, Mick McAvoy
Production Company: Firecrest Films
Broadcaster: BBC Scotland
Screen Scotland support: The documentary was supported as part of the BBC Scotland/Screen Scotland Emerging Directors initiative, announced in April 2023, the production companies involved have provided training, guidance and support to the new directors, while the BBC has supported the development and production of each documentary including this one, as well co-ordinating 'masterclasses' with leading industry experts.
---
Anton Danyluk, the ripped reality star from Lanarkshire, has battled body insecurity all his life. As an overweight kid, he faced body-shaming and bullying. He reacted by hitting the gym to build muscle and confidence. But despite his toned body, he is still anxious about his appearance – and he is not alone. More than a quarter of teenage boys in Scotland stress about their body image, and social media is making the problem worse.
Now Anton wonders if he is part of the issue, as he peppers his socials with muscly selfies and gym shots. Is he both hiding his insecurities and making boys believe in an unrealistic ideal body? He meets young men who struggle with their body image to understand how they are affected by what they see online and compares their experiences of body-shaming with his own. In a frank, personal journey, he examines his time on reality TV and speaks to mental health experts as he questions how the media obsession with 'ripped physiques' affects Scotland's young men.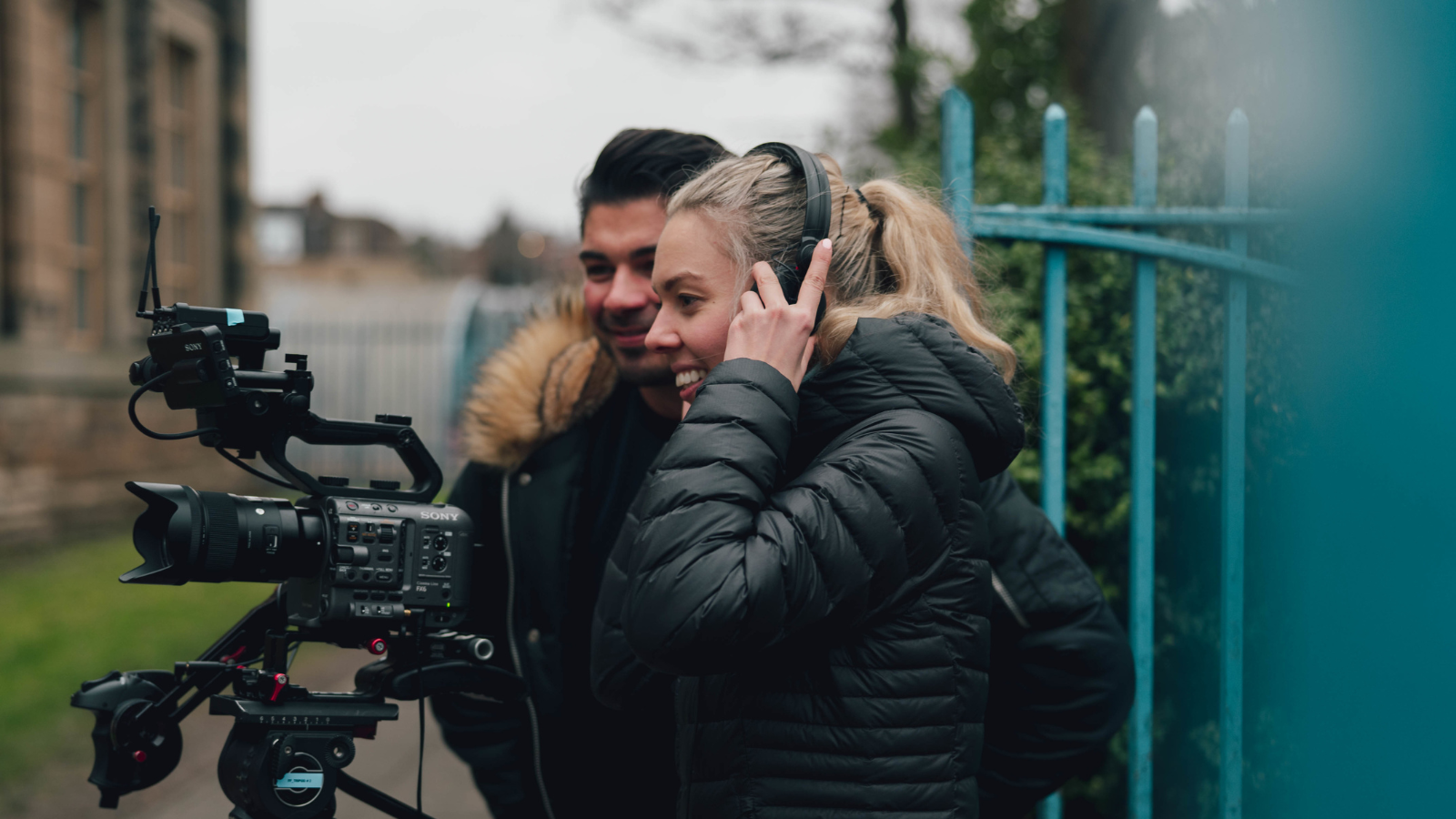 Anton Danyluk on Body Shame Behind the Scenes, Anton Danyluk and Director Libby Penman. Credit: Firecrest Films
Premiere: The documentary aired on BBC Scotland on 18 May 2023 and is available on the BBC iPlayer here: BBC iPlayer - Anton Danyluk on Body Shame