Director: Douglas Mackinnon
Writer: Neil Gaiman, John Finnemore
Co-Showrunner: Neil Gaiman, Douglas Mackinnon
Executive Producer: Neil Gaiman, Rob Wilkins, John Finnemore, Josh Cole
Cast: David Tennant, Michael Sheen
Broadcaster: Amazon Studios
Number of episodes: 6
Training: Amazon Studios, Screen Scotland and BBC Studios worked together to create an extensive training programme for the production with 18 Scotland-based trainees taken on in departments right across the production including: props, costume, locations, make-up, grop, continuity etc. The traineeships were aimed at those from underrepresented groups and new entrants to the industry in Scotland.
---
Synopsis
The new season will explore storylines that go beyond the original source material to illuminate the uncanny friendship between Aziraphale, a fussy angel and rare book dealer, and the fast-living demon Crowley. Having been on Earth since The Beginning and with the Apocalypse thwarted, Aziraphale and Crowley are getting back to easy living amongst mortals in London's Soho when an unexpected messenger presents a surprising mystery.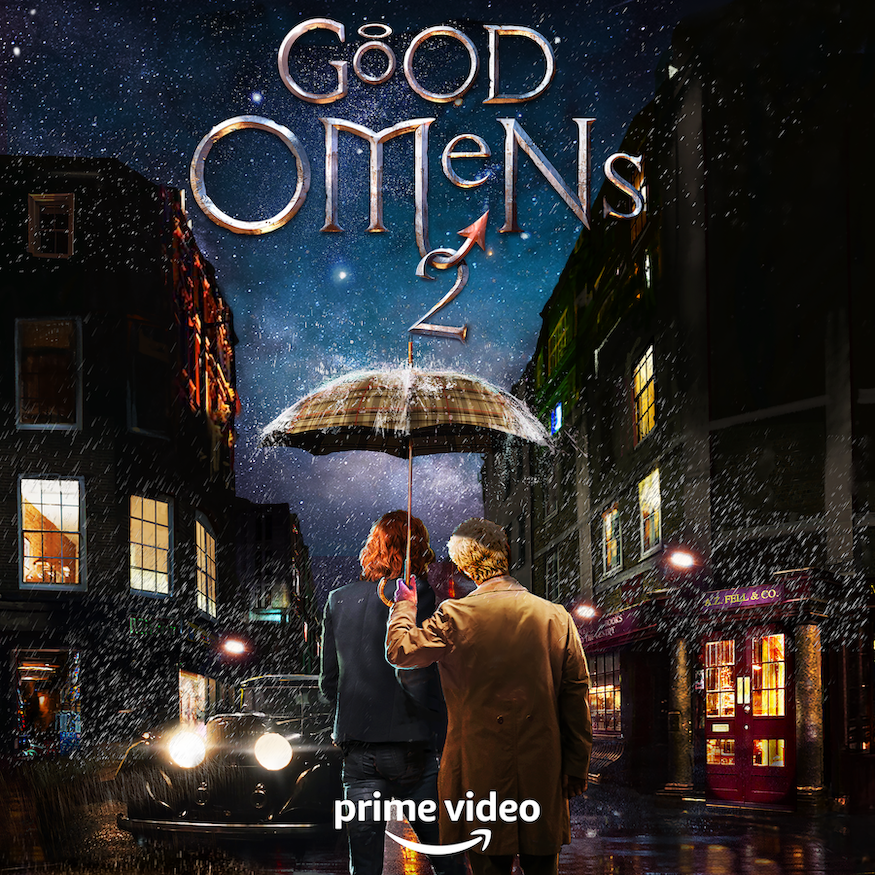 Good Omens promotional image, courtesy of Amazon Studios.