Director: John Strickland
Writer: David Macpherson
Cast: Mark Bonnar, Martin Compston, Emily Hampshire, Calvin Demba, Rochenda Sandall, Emun Elliott, Iain Glen, Stuart McQuarrie, Owen Teale
Episodes: 6
Streaming platform: Amazon Studios
Filming Location: FirstStage Studios
Screen Scotland funding: The Rig accessed funding from The National Lottery and Scottish Government through Screen Scotland's Production Growth Fund to support this significant opportunity for Scotland's film and tv industry. Enabling the production to base entirely in Scotland and maximise the economic impact to the sector and support industries.
Screen Scotland training support: The production also undertook an extensive trainee programme through Screen Academy Scotland's Screen NETs programme, providing invaluable opportunities for new entrants from across Scotland to take the first step in a career in film and tv in Scotland.
---
Synopsis
The drama will be set on the Kinloch Bravo oil rig, stationed off the Scottish coast in the dangerous waters of the North Sea. When the crew is due to return to the mainland, a mysterious and all-enveloping fog rolls through and they find themselves cut off from all communication with the shore and the outside world. As the rig is hit by massive tremors, the crew endeavour to discover what's driving the unknown force. But a major accident forces them to ask questions about who they can really trust.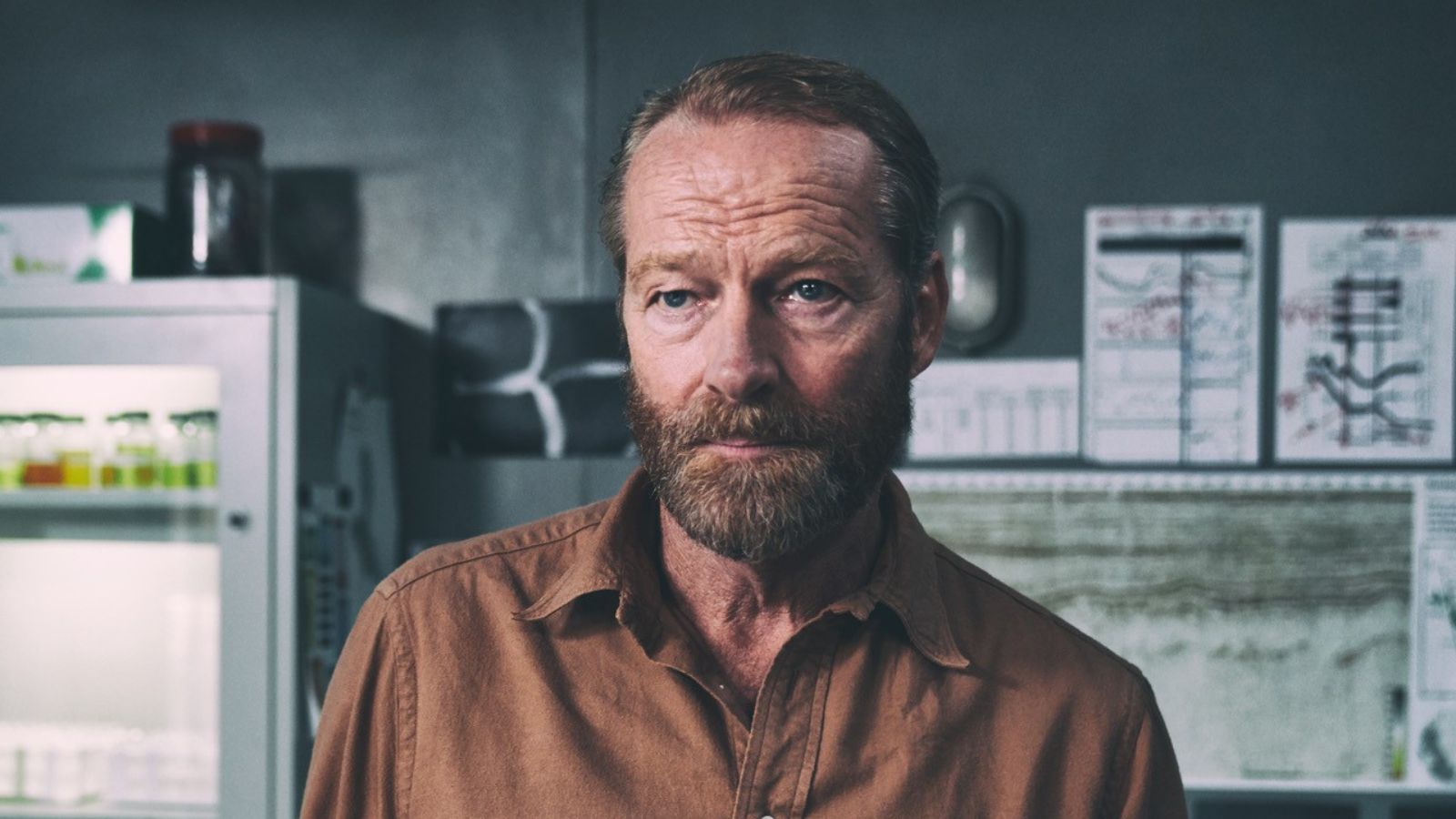 Still of Iain Glen in The Rig. Courtesy of Amazon Studios.
More information
Release: The Rig will launch on Amazon Prime UK on 6 January, 2023.
The Rig headed up an overall cast and crew of over 175, with 70% Scottish crew and 50% Scottish cast.
The production also supported a number of trainee initiatives, including working with Screen NETs to bring trainees from West Lothian, Fife and Midloathian to Perth, Glasgow and Edinburgh into the production.
The production was the first to shoot inside Edinburgh's new FirstStage Studios. Hear from the talent behind the new series about what it was like to shoot at theFirstStage Studios below.