Year: 2022
Director: Gareth Byrn
Exec Producer: Simon Heath, Emer Kenny, Val McDermid
Producer: Clare Kerr
Cast: Lauren Lyle, Emer Kenny, Chris Jenks, Zach Wyatt, Anna Russell-Martin, Jhon Lumsden, Jack Hesketh, Alex Gilbey, Michael Schaeffer, Ariyon Bakare, Alec Newman,
No of episodes: 3 x 120mins
Broadcaster: ITV
Production company: World Productions
Filming Location: The series shot on location across Scotland.
Screen Scotland funding: The series accessed £364,000 through Screen Scotland's Broadcast Content Fund to support the production to base itself in Scotland, supporting trainee opportunities and vital jobs for Scottish crew.
---
Synopsis
The series is based on Val McDermid's first Karen Pirie novel The Distant Echo, and in the first episode Karen is tasked with reopening an historic murder investigation that has been the subject of a provocative true crime podcast.
When teenager Rosie Duff (Anna Russell-Martin, Casualty) was found brutally murdered in the Scottish university town of St Andrews in 1996, suspicion fell on the three drunken students who were discovered at the scene of the crime, claiming to have found her body; Sigmund 'Ziggy' Malkiewicz (Jhon Lumsden, Pancake) Tom 'Weird' Mackie (Jack Hesketh, Besa) and Alex Gilbey (Buom Tihngang, Death In Paradise). But with a lack of forensic evidence, no charges were brought and the police investigation floundered.
Twenty-five years on, someone appears to be willing to risk everything to keep the secrets surrounding the case hidden. Do the three men know more than they previously revealed? How flawed was the original investigation? And can Karen uncover the truth of what happened to Rosie that fateful night?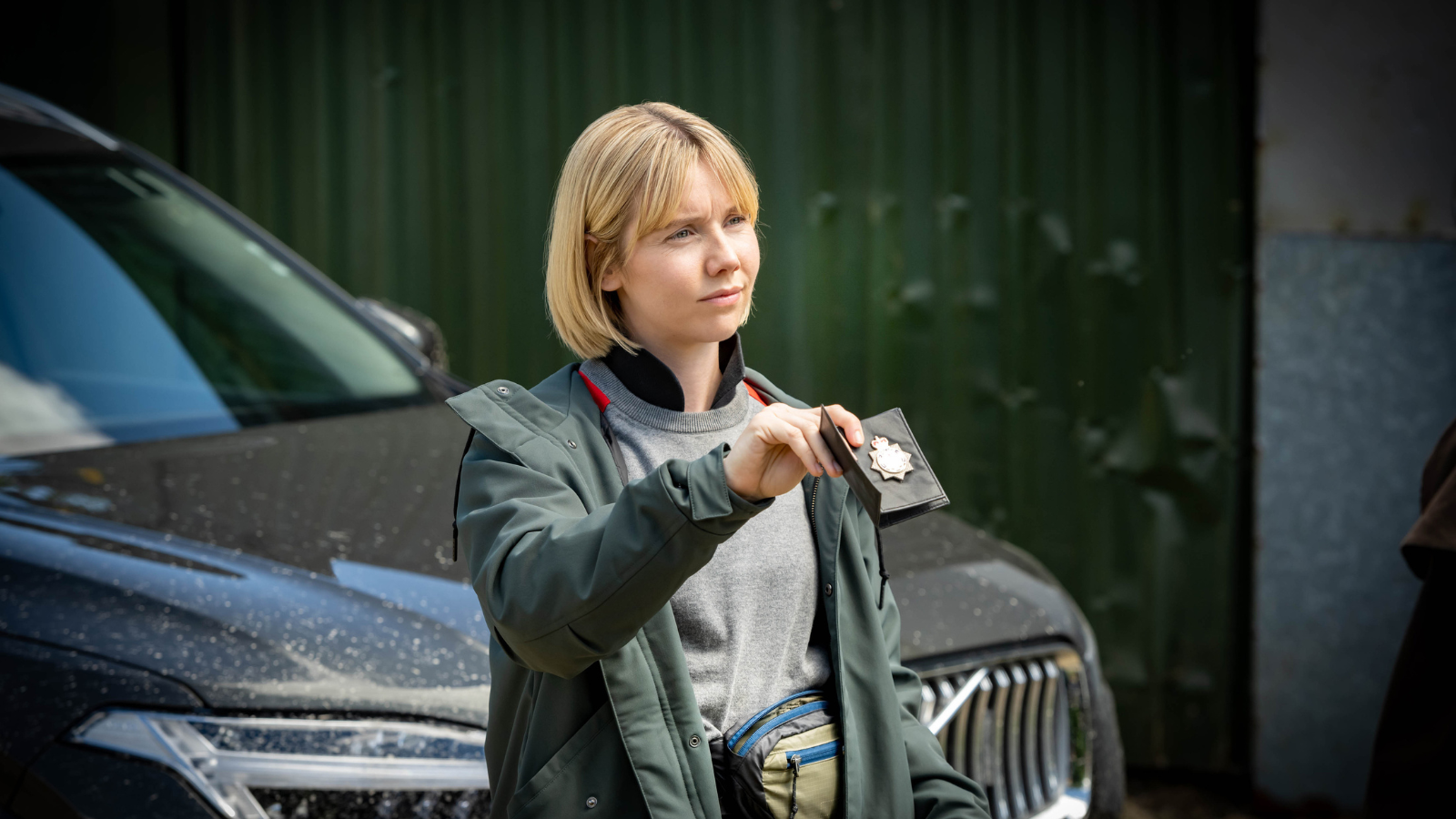 Still from Karen Pirie. Courtesy of World Productions
More information
Premiere: Karen Pirie will premiere on ITV on Sunday 25 September 2022.