Producer: Neil McPhillips
Designer: Clive Lawrence
Programmer: Alex McFarlane
Artist: Sean Wenham
---
Synopsis
Join the District Crime Agency in MURDER MYSTERY MACHINE, an isometric, modern noir deduction thriller for PC, Xbox One, PlayStation 4, Nintendo Switch and Apple Arcade. Explore crime scenes in complex dioramas, organize your evidence effectively, and blur the lines between right and wrong to present your case.
On her first day at the DCA, fresh-faced rookie Cassandra Clarke, is teamed with a reluctant burnt-out detective, Nate Huston, to investigate the murder of a prominent politician. While all evidence points to a botched robbery, it soon entwines the two detectives into a complex, interconnected series of crimes that are anything but an open-and-shut case.
In the game players must explore detailed, isometric crime scenes, navigating perspectives to uncover new clues. Question suspects in the area and find contradictions in evidence to catch them out.
With their collected evidence players must use an innovative mindmap to connect a complex web of suspects, motives, methods, and evidence in a unique, deduction mindmap puzzle.
Crafted as an 8-part episodic deduction thriller MURDER MYSTERY MACHINE follows Cass and Nate as they solve a series of murder cases across the city. Murder is never simple, and Cass and Nate need to trust their gut to make one final choice.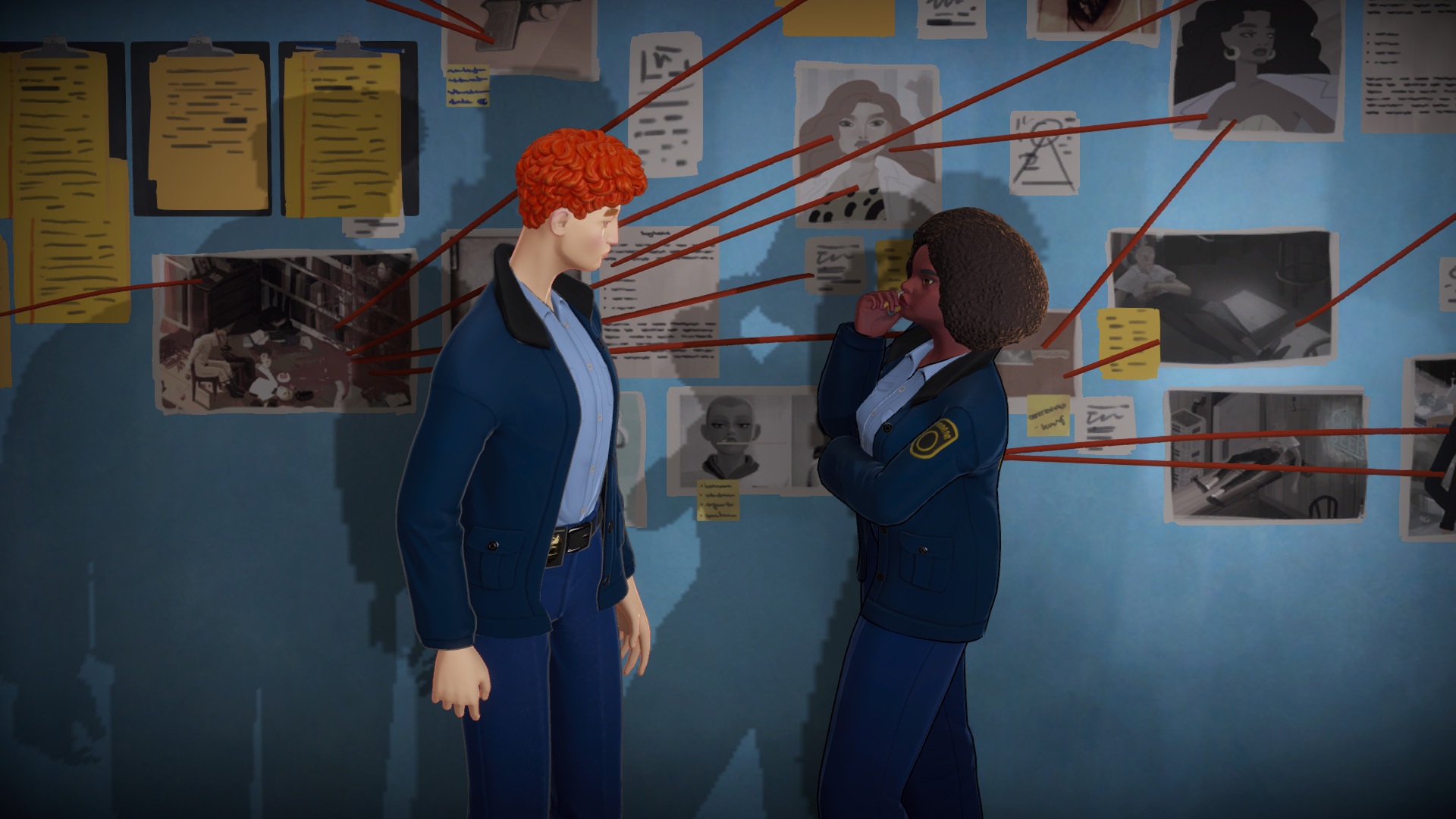 Screenshot courtesy of Blazing Griffin
Reviews
The Daily Fandom - "If you love detective games, murder-mystery games, then this is a must-play."
Eurogamer - "Murder Mystery Machine is wonderfully compact and compelling."
LadiesGamers - "It's easy to learn, difficult to master, and filled to the brim with smart puzzles for anyone who loves a good who done it story"