Year: 2023
Director: Susanna White
Writer and series creator: Katherine Jakeways,
Exec Producers: Susanna White, Katherine Jakeways, Beth Willis
Cast: Kristine Frøseth, Alisha Boe, Josie Totah, Aubri Ibrag, Imogen Waterhouse, Mia Threapleton, Christina Hendricks, Josh Dylan, Guy Remmers, Matthew Broome, Barney Fishwick.
Broadcaster: Apple+
Production Company: The Forge Entertainment
Number of episodes: 8
Screen Scotland support: The Buccaneers accessed funding through Screen Scotland's Skills Fund to support a trainee programme on the production. Trainees were supported right across production including Location, Accounts, Production Office, Make-up, Camera, Costume etc, gaining invaluable insight from the production's experience crew.
---
Synopsis
Girls with money, men with power. New money, old secrets. A group of fun-loving young American girls explode into the tightly corseted London season of the 1870s, kicking off an Anglo-American culture clash as the land of the stiff upper lip is infiltrated by a refreshing disregard for centuries of tradition. Sent to secure husbands and titles, the buccaneers' hearts are set on much more than that, and saying "I do" is just the beginning …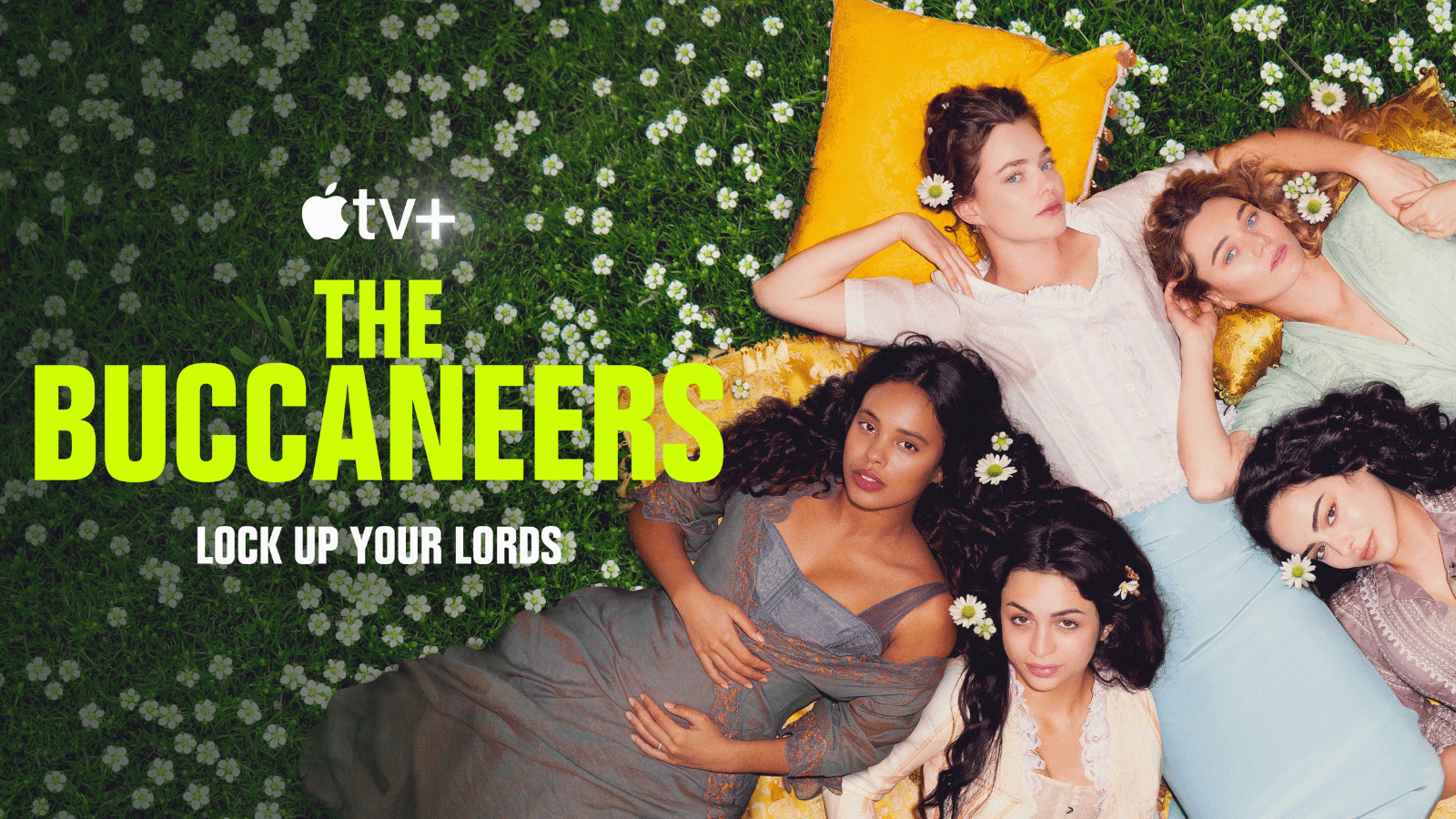 The Buccaneers promotional poster, courtesy of Apple TV
More information
Filming Locations: The production shot extensively on location throughout Scotland including in Edinburgh.
Premiere: The Buccaneers will premiere on Apple+ on Wednesday 8 November 2023 with the first three episodes and the rest of the series will drop weekly.