Year: 2022
Writer/Director: Charlotte Wells
Producers: Adele Romanski, Amy Jackson, Barry Jenkins, Mark Ceryak
Production: PASTEL/Unified Theory Productions
Executive Producers: Eva Yates, Lizzie Francke, Kieran Hannigan, Tim Headington, Lia Buman
Editor: Blair McClendon
Music: Oliver Coates
Casting: Lucy Pardee
Lead cast: Paul Mescal, Frankie Corio, Celia Rowlson-Hall
Screen Scotland funding: The film accessed £350,000 National Lottery and Scottish Government funding through Screen Scotland's Film Production and Development Fund. The film also received funding through BBC Films and the BFI.
---
Synopsis
Sophie reflects on the shared joy and private melancholy of a holiday she took with her father twenty years earlier. Memories real and imagined fill the gaps between miniDV footage as she tries to reconcile the father she knew with the man she didn't.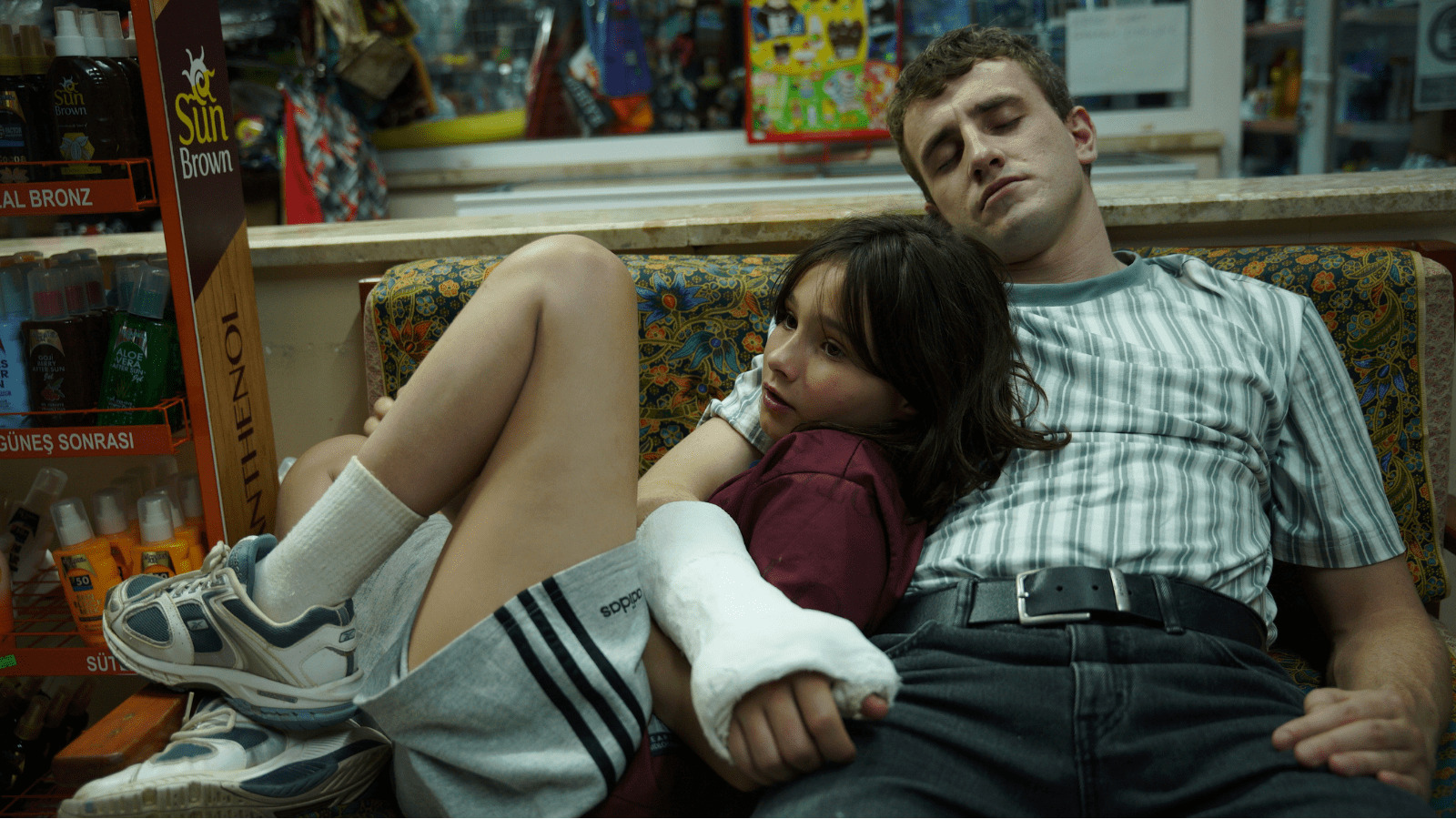 Still from Aftersun. Courtesy of Unified Theory Productions.