Year: 2022
Writer/Director: Charlotte Wells
Producers: Adele Romanski, Amy Jackson, Barry Jenkins, Mark Ceryak
Production: PASTEL/Unified Theory Productions
Executive Producers: Eva Yates, Lizzie Francke, Kieran Hannigan, Tim Headington, Lia Buman
Editor: Blair McClendon
Music: Oliver Coates
Casting: Lucy Pardee
Lead cast: Paul Mescal, Frankie Corio, Celia Rowlson-Hall
Screen Scotland funding: The film accessed £350,000 National Lottery and Scottish Government funding through Screen Scotland's Film Production and Development Fund. The film also received funding through BBC Films and the BFI.
---
Synopsis
Sophie reflects on the shared joy and private melancholy of a holiday she took with her father twenty years earlier. Memories real and imagined fill the gaps between miniDV footage as she tries to reconcile the father she knew with the man she didn't.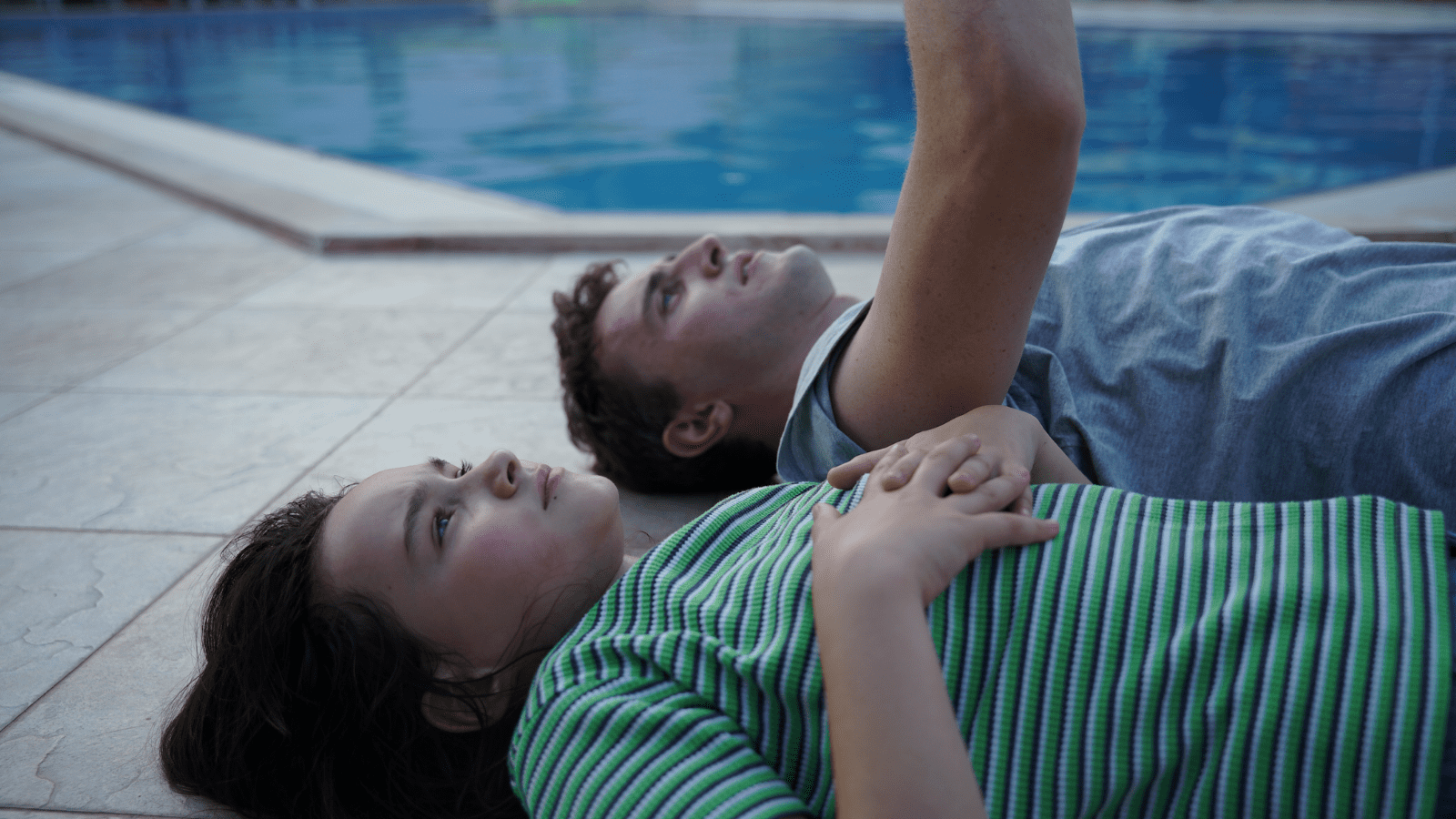 Still from Aftersun. Courtesy of Unified Theory Productions.
More information
World Premiere: Cannes Film Festival 2022
Significant Awards Wins: The inaugural French Touch Prize of the Jury in Cannes Critics' Week
UK & Ireland cinema release: November 18, 2022
---
Reviews
Screen Daily: "Marks Wells out as one of the most promising new voices in British cinema in recent years."
The Telegraph: "Aftersun, is excellent, a father-daughter drama with an air of mysterious sadness, managing a skilful evocation of going on holiday 20 years ago or more in the Turkish Riviera."
The Guardian: "This effortlessly relaxed debut by Charlotte Wells is a subtle and complex investigation of post-divorce parenthood, with a brilliant performance by young Francesca Corio"
Still from Aftersun, courtesy of Mubi.