Year: 2023
Director: Paul Sng
Exec Producers: Ella Murtha, John Archer, Emma Cahusac, Aisling O'Connor , Mark Thomas, Hannah Bush Bailey, Shanida Scotland
Producer: Jennifer Corcoran
Associate Producer: Harley Hessel
Cinematography: Hollie Galloway
Editing: Lindsay Watson, Angela Slaven
Sound: Cassandra Routledge, Emma Butt
Production Company: Velvet Joy Productions, Hopscotch Films, Freya Films
Screen Scotland funding: TISH accessed £75,000 through Screen Scotland's Film Development and Production Fund to support the Scottish talent involved in this project including Director Paul Sng and producer Jennifer Corcoran and Scotland's wider documentary sector.
Synopsis
Paul Sng's powerful film celebrates the work of Murtha and her commitment to fighting for the communities like the one she grew up in. Born in the northern coastal town of South Shields, she was driven by a fierce conviction to record the impact of Thatcher era de-industrialisation upon local communities. Her striking black and white photos convey a tenderness and intimacy that set her apart from her peers and her work would become a powerful record of a world decimated by a new and ruthless form of capitalism.
The film follows Tish's daughter Ella as she revisits key moments from her mother's life and work. She is accompanied by people who remained close to Tish throughout her life, and who are committed to ensuring her remarkable legacy is recognised.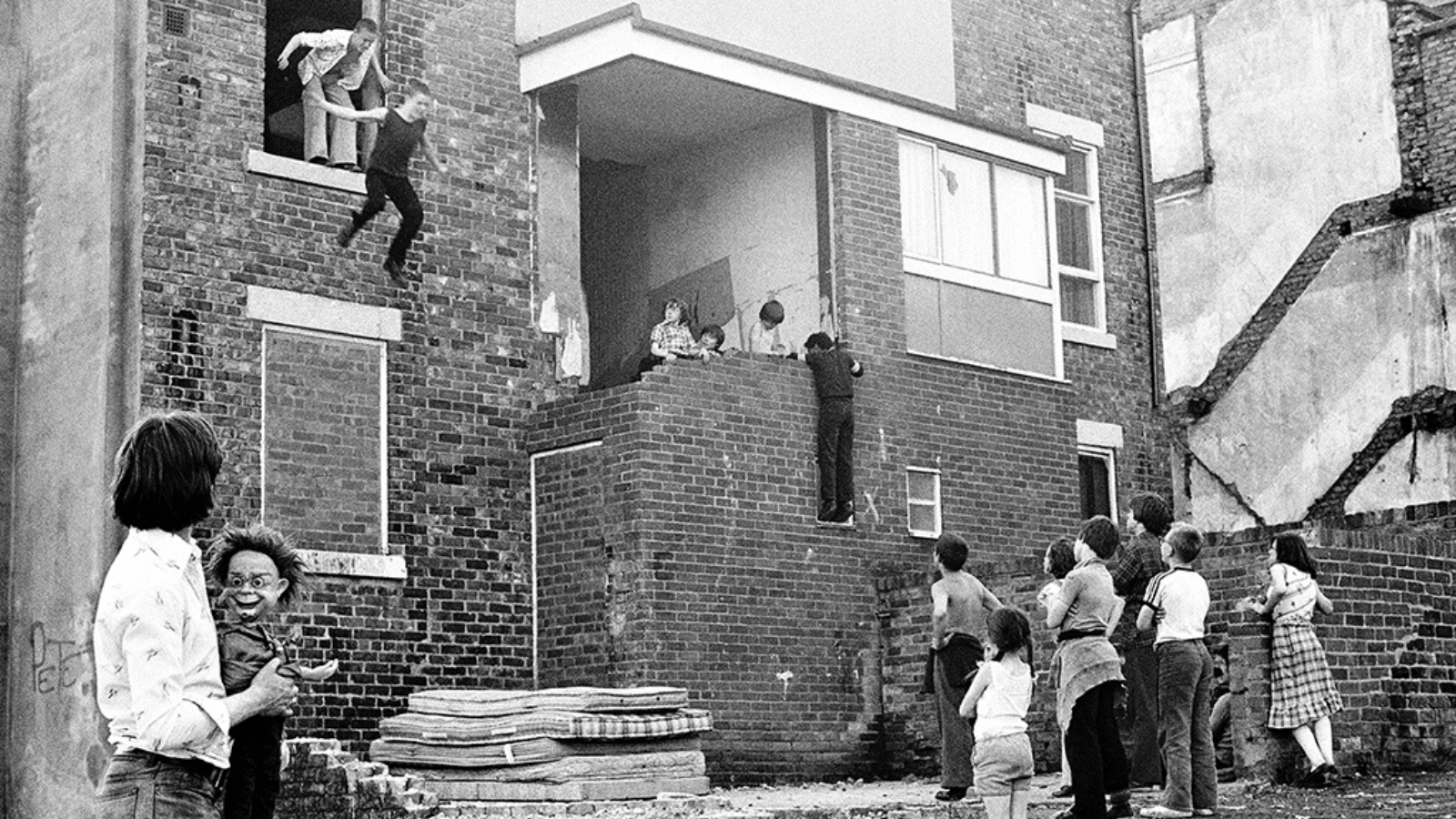 Photograph by Tish Murtha. Credit Ella Murtha.
More information
Release: TISH will have its world premiere as the opening night film at Sheffield Doc Fest 2023 and is screening in selected UK cinemas from 17 November.