Director: Miranda Stern
Producer: Reece Cargan
Director of Photography: Julyan Sinclair
Edit Consultant: Emiliano Battista
Executive Producer: Sue Bourne
Composer: Rotem Frimer
Colourist and Online Editor: Karolina Matela
Sound Designer: Alina Ushakova
Dubbing Mixer: Joseph Russell
---
Synopsis
A short and personal female centred documentary about addiction, and long-term recovery from it. This film weaves together observational and lyrical elements to take us into the challenging, deeply personal, and relatively unknown world of recovery – along with the processes of care that follow in the years after a period of active addiction. This is one couple's journey together as they negotiate the world of recovery and how to plan for a future with so much uncertainty in it.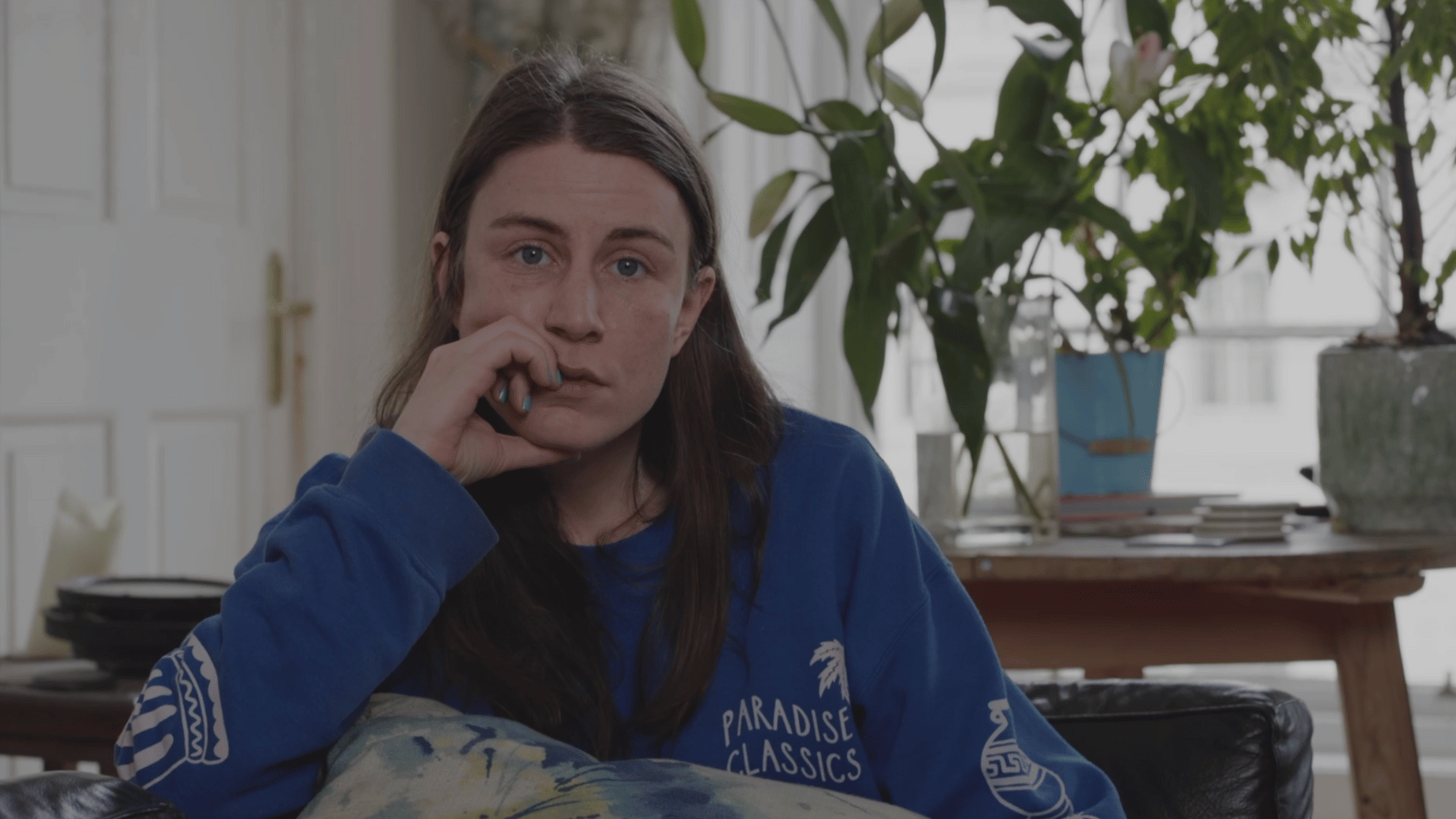 Still from Clean, courtesy of the Scottish Documentary Institute.
---
Festivals & Awards
Shortlisted for the Grierson Awards 2023
Edinburgh International Film Festival, August 2022 (UK)
Clermont-Ferrand Short Film Festival, Jan-Feb 2023 (France)
Flickerfest Film Festival, Jan 2023 (Australia)
Regard Saguenay, March 2023 (Canada)
British Shorts Berlin Festival, January 2023 (Germany)
Glasgow Short Film Festival, March 2023 (Scotland) – Best Scottish Short
Martha's Vineyard Film Festival, March 2023 (US)
Palm Springs ShortFest, June 2023 (US)
Galway Film Festival, July 2023 (Ireland)
Aesthetica Film Festival, November 2023 (UK)
Indie Street Film Festival 2023 (US)
More information
The short film was selected for the New York Times Op-Docs' platform in September 2023. Watch the film on NYT Op-Docs.