Producer: Charlotte Wasserman, Jane Fitzgerald
Exec Producers: Iain Scollay, Mark Harrison
Production Company: Firecrest Films
Broadcaster: Channel 4
Number of episodes: 6 x 60mins
---
Synopsis
Following an elite network of clinicians. If the patient can't make it to the emergency room in time, the Scottish Trauma Network brings the hospital direct to the hillside, saving lives like never before.
A brand-new network now serves the entire population of Scotland, spread over 30,000 square miles of land bringing the hospital to the wilderness, as they provide a lifeline for over 5.4 million people. Scotland has some of the most challenging geography in Europe, which means that emergency medicine works under a completely different set of pressures to the rest of the UK. This is medical intervention at its extreme best, and quite unlike anything you've ever seen before. In the Ambulance control centre in Glasgow specialist clinicians are monitoring almost 5,000 999 calls across Scotland daily, to identify patients in greatest need of trauma team interventions. Able to task a limited number of assets its vital that they send resources to patients at greatest risk.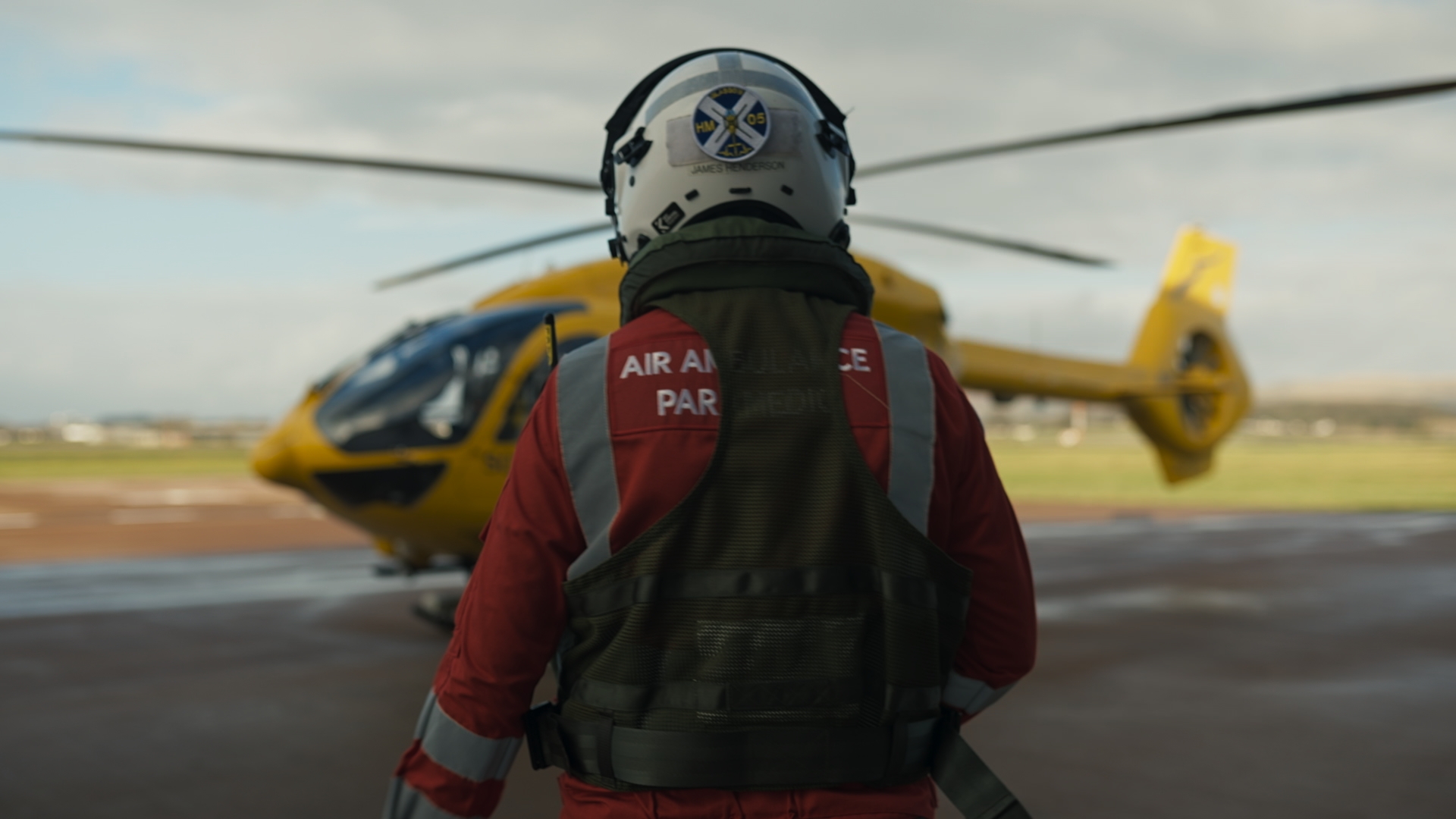 Still from Rescue: Extreme Medics, courtesy of Channel 4
More information
Screen Scotland funding: This landmark series accessed £225,000 through Screen Scotland's Broadcast Content Fund to support this major six-part documentary series from factual specialists Firecrest Films that gives an unprecedented insight into frontline trauma care in Scotland.
Release date: Monday 28 March 2022 at 9pm on Channel 4