Directors: Stewart Kyasimire, Manu Kurewa, Eubha Akilade, Morayo Akande
Writer: Lorna King, Titana Muthui (Mentored by Lorna King), Manu Kurewa, Eilidh Akilade, Eubha Akilade, Morayo Akande, Mara The Storyteller
Assistant Producer: Donald Matheson
Line Producer: Sheena Wichary
Executive Producers: Stewart Kyasimire (Create Anything), Gavin Smith (BBC), Lesley Finlay (Screen Scotland), John Archer (Hopscotch Films).
Cast: Brian James Leys, Lola Aluko, Bruce Fummey, Nandi Hudson, Moyo Akande, Michelle Chantelle Hopewell
Screen Scotland funding: The Wedding accessed £100,000 through Screen Scotland's Broadcast Content Fund to support this story that focuses on the modern-day experience of Black and Ethnic minorities and provided opportunities for Scottish talent from underrepresented and diverse backgrounds. The production shot on location in Glasgow.
Training scheme: Screen Scotland provided £10,000 to support a shadowing and training scheme on the production that was devised by Re:frame, a diverse talent matching and diverse talent development platform. We shared a video featuring several of the trainees on the production where they spoke about their experience on the production.
---
Synopsis
The Wedding is a series of intertwined monologues capturing the thoughts and feelings of 6 very different characters at a Black and Scottish wedding.
The bride, with Scottish roots and the groom, with Kenyan/Ugandan heritage, finally tie the knot after many years of journeying through life.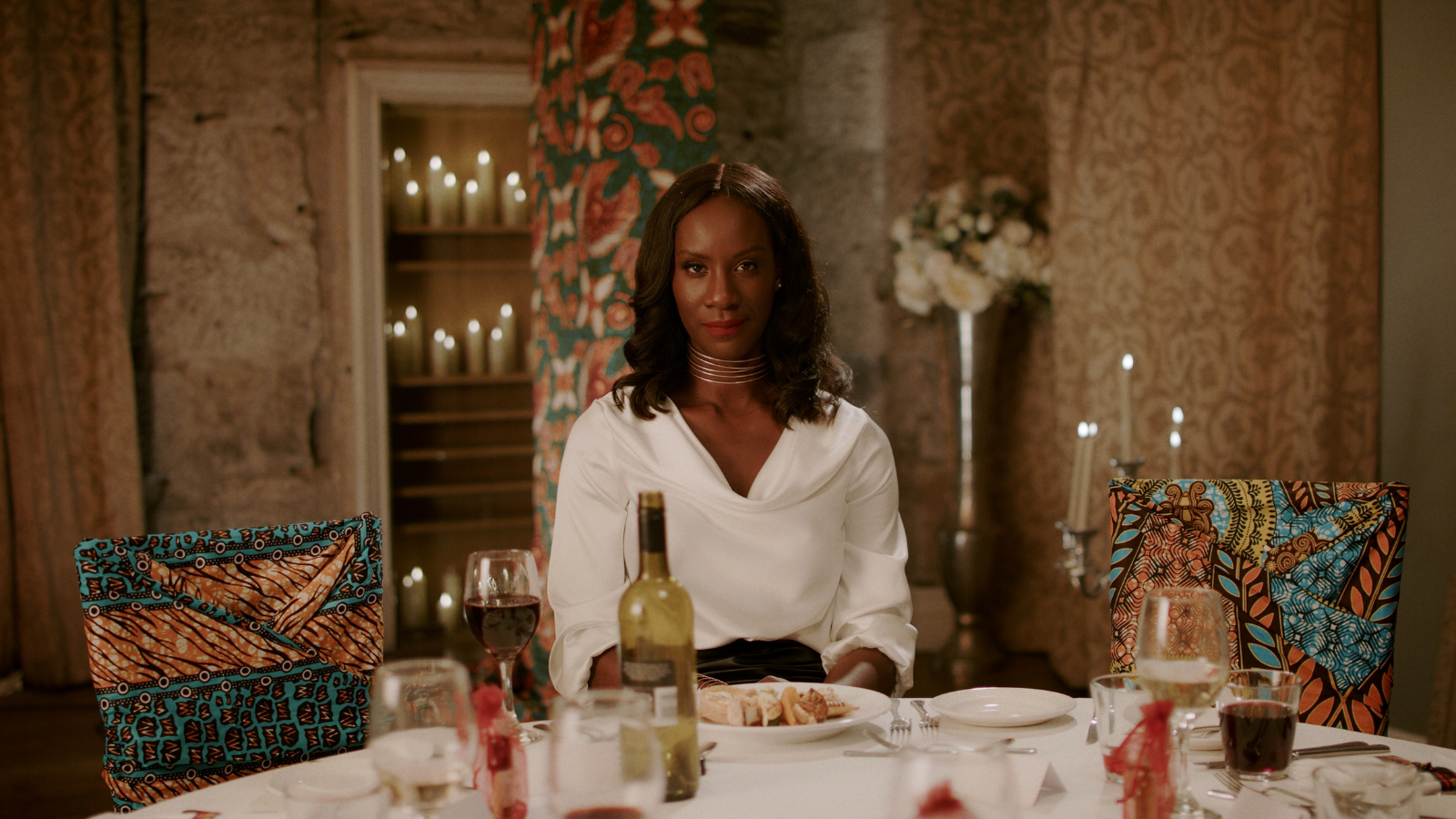 Still from the Wedding, Estranged Sister. Courtesy of Create Anything.
More information
Release: The Wedding was released on BBC iPlayer on Monday 24 Oct 2022. Episodes will also air on BBC Scotland at a later date.