Producer/Director: Russ Leven
Co-Executive Producer: Rosy Marshall McCrae
Assistant Producer: Heather McCorriston
Production Executive: Paul McCaffery
Production Manager: Claire Stewart
Production Company: STV Studios
Broadcaster: Channel 4
International Sales: BBC Studios
Screen Scotland funding: What Killed the Whale accessed £50,000 through the Broadcast Content Fund to support this ambitious project to be made and completed in Scotland, providing crucial development opportunities for Scotland-based talent.
---
Synopsis
Biologist Ella Al-Shamahi investigates the rise in whale strandings along the UK coastline, joining the team performing an autopsy on a 40-foot sei whale washed up near Edinburgh. Throughout the post-mortem, the team reveal clues about what killed the creature, in an attempt to uncover why whales have been dying in such record numbers and find pioneering solutions that could still save them.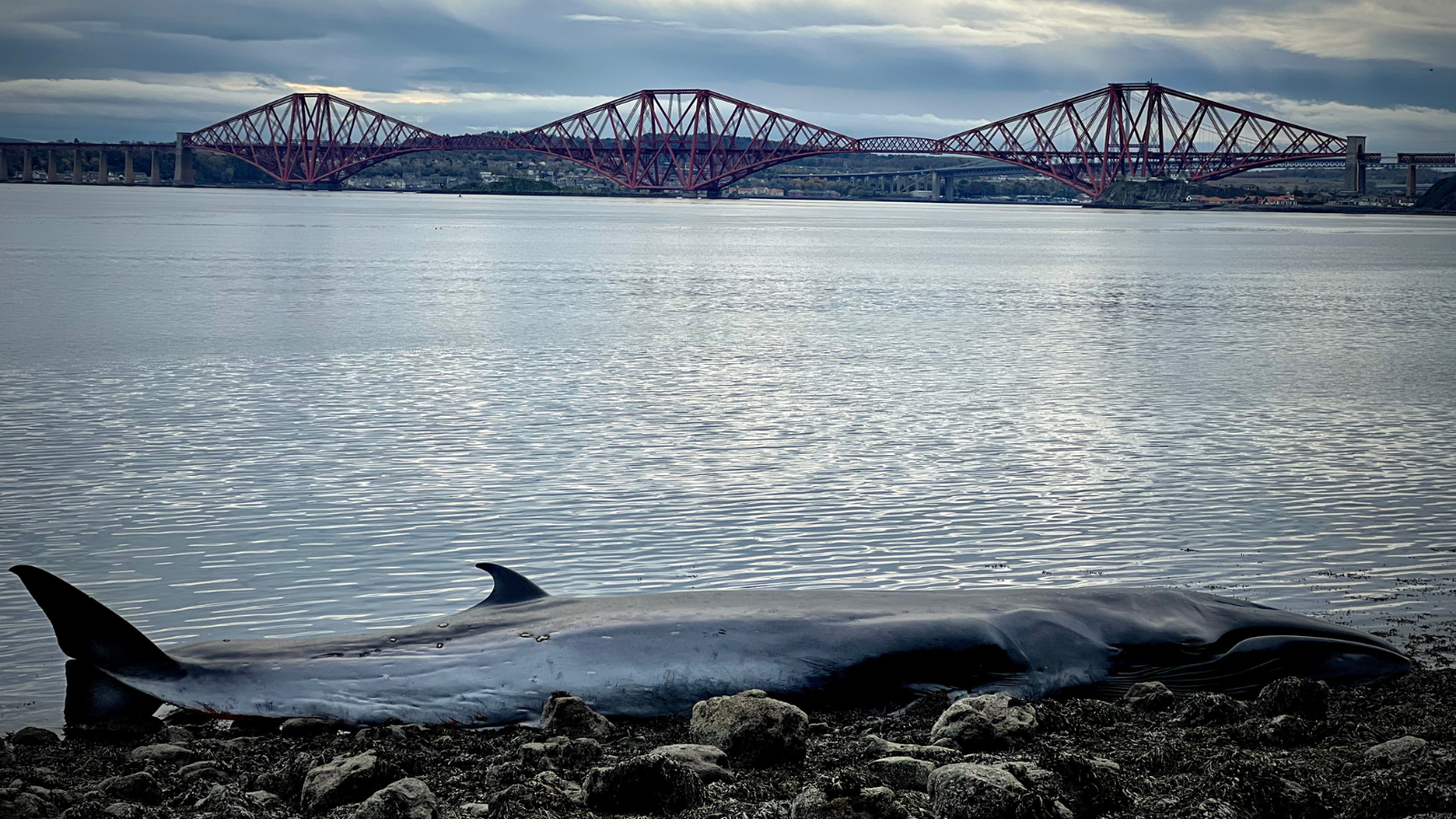 Beach what by the Firth of Forth. Courtesy of Channel 4.
More information
Premiere: What Killed the Whale will screen on Channel 4 at 9pm on Sunday 12 June 2022