Shetland Arts' has launched its programme for Screenplay Film Festival. Celebrating its 14th edition this year, the festival will take a hybrid approach to its programme when it returns from Wednesday 1 to Sunday 5 September 2021.
Curated by Mark Kermode, Professor Linda Ruth Williams and longstanding Screenplay curator Kathy Hubbard, the festival will see audiences return to screenings at Mareel, Shetland's cinema and arts centre. In addition to seeing the best in local and international titles, the festival will host a number of guests who will be appearing virtually in the cinema for live Q&As and pre-recorded introductions.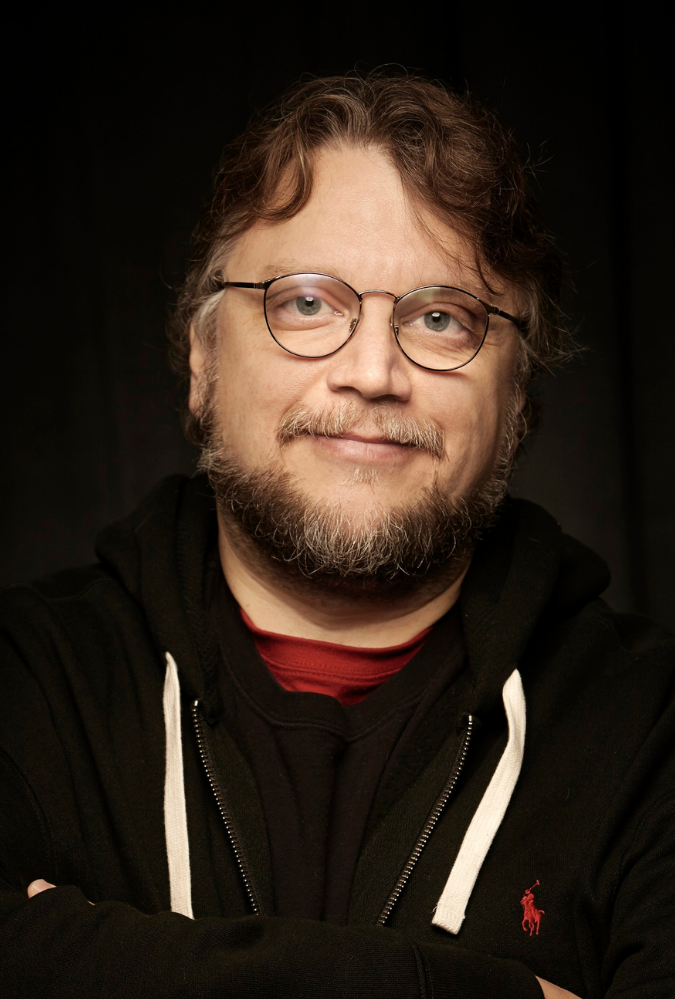 Guillermo del Toro headshot, courtesy of Shetland Arts.
Audiences can attend a retrospective screening of The Devil's Backbone (2001), where Guillermo del Toro will discuss the film and his other projects online with Mark Kermode. Following a preview screening of Yuli: The Carlos Acosta Story at the festival in 2019, Icíar Bollaín joins the festival for comedy drama Rosa's Wedding (2021), with the online discussion hosted by Scottish BAFTA winning filmmaker, Felipe Bustos Sierra (Nae Pasaran). Exploring the experience of a disabled schoolgirl and the relationship with her traditionalist grandfather, director Prita Ramasubban will join the festival virtually for Chuskit (2018).
Pressing contemporary issues are also in focus at this year's festival. Ben Sharrock joins us online for Limbo (2021), reading through the headlines to look at the experience of a refugee on a fictional Scottish island. Renowned photographer Alistair Morrison captures 1000 portraits from across the world in Time to Pause (2020), which captures reactions to a year in isolation. A man suffering from schizophrenia embarks on a highland adventure in Tim Barrow's Riptide (2020). The festival also screens Gay Chorus Deep South (2019), where the San Fransisco Gay Men's Chorus embarks on a tour of the American Deep South during the divisive US election of 2016.
In the lead up to COP26, the United Nations Climate Change Conference, the festival also takes up a new strand – Down On The Farm – which focusses on food production, food security, and farming. Crofter and filmmaker Yrsa Roca Fannberg will join the festival for a pre-recorded Q&A for The Last Autumn (2019), a moving documentary shot on film surrounding the last farming season of an older couple in Iceland. Shetland-raised and Moniaive-based Aidan Nicol brings Grenada and the Goats (2021) to this strand, bucking the imported food trend by documenting a goat dairy trying to support Grenada's food economy. Gunda (2021) and The Truffle Hunters (2021) round off this strand, which is supported by COP26 Climate Fringe Fund, Taste of Shetland and Shetland Livestock Marketing Group.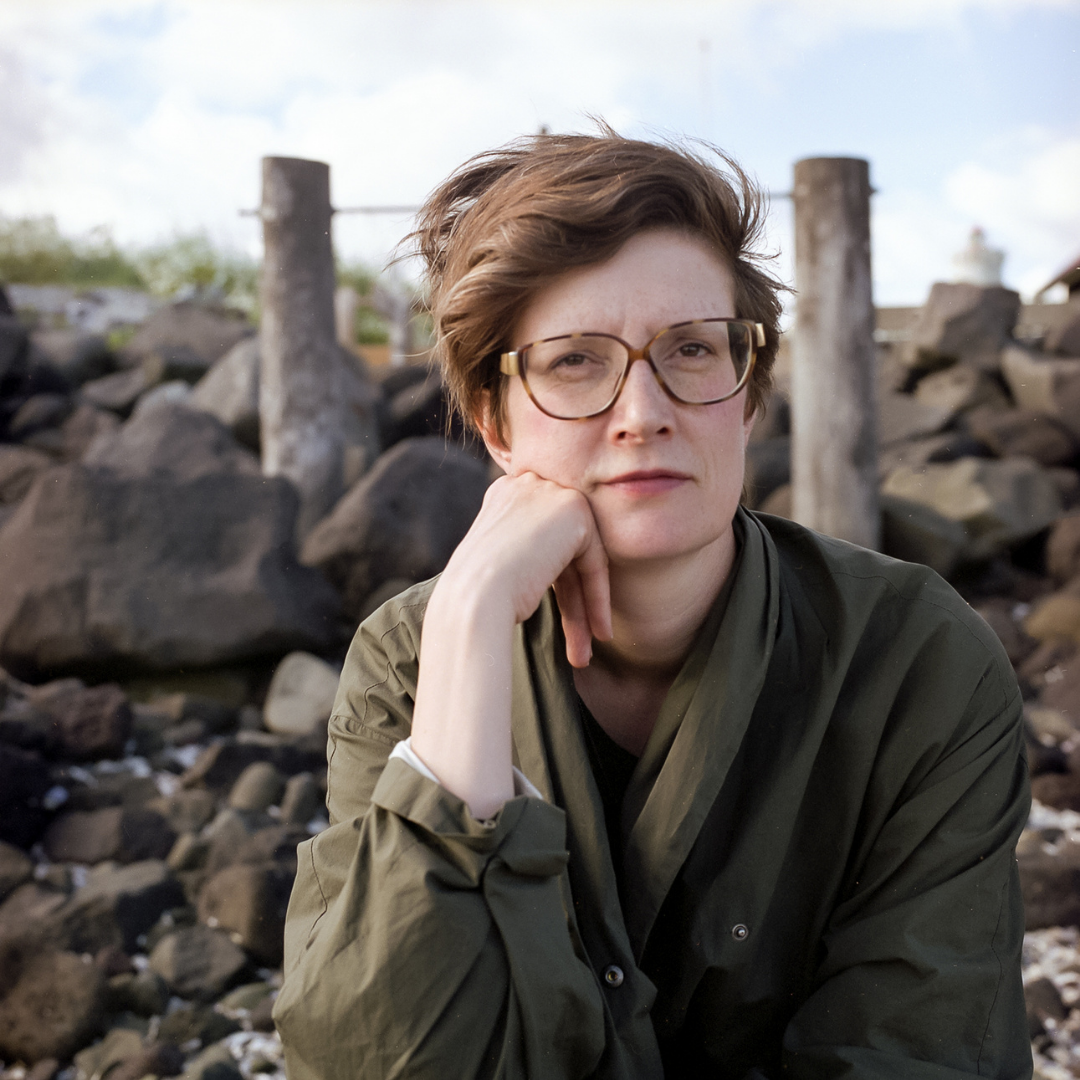 Filmmaker Yrsa Roca Fannberg headshot, The Last Autumn (2019)
Turning to water and the seas for Scotland's Year of Coast and Waters 2021, Launch!: On The Sea With Scotland's Lifeboats (2020) delves into the RNLI archives with music from fiddler and Lerwick Lifeboat member Maggie Adamson, guitarist Arthur Nicolson and a host of other musicians including Jenny Sturgeon and Jason Singh. DIVE: Rituals in Water (2019) celebrates Icelandic swimming instructor Snorri Magnusson's passion for teaching infants how to swim.
Celebrating local filmmaking, the festival also sees a return of its popular shorts programme, Home Made, where a host of Shetland filmmakers have submitted work under 4 minutes. Lerwick Lockdown (2020) documents accounts of early months during the pandemic, created by Grace Barnes and featuring a host of local writers and performers. The festival revives Shetland Arts' Refresh Now commissions from 2020, bringing papercut animation The Muckle Stane and musical composition and film Wildie and Lalla to the big screen.
Elsewhere in the festival, A Miniscule Adventure (2019) and Shorts for Wee Ones round up the family programme (alongside Chuskit). For fans of suspense, Mark Kermode introduces Argentinian mystery A Common Crime (2020). Finally, Tim Barrow hosts a discussion on making your first feature film, and some of the challenges it presents. The regular schools programme for the festival has been delayed until later in the year, to allow greater capacity for teachers and schools to connect with activities.
Screenplay is supported by Creative Scotland, Shetland Charitable Trust, The Educational Institute of Scotland, Climate Fringe Week, J.G. Rae Ltd., Shetland ForWirds, Amnesty International, A Taste of Shetland, Shetland Livestock Marketing Group, Unison, Stuart Hubbard, Mind Your Head, Discovery Film Festival (Dundee) and Matchbox Cineclub.
Priority booking is now available to card holders, with tickets on general sale from Friday 13 August. The festival will run in accordance with COVID guidelines in place during September. Memberships can be booked on shetlandarts.org or over the phone on 01595 745500 (Wed-Sun 10am – 10pm).
View the full Screenplay Film Festival programme here: https://www.shetlandarts.org/our-work/festivals/screenplay
About Shetland Arts
Shetland Arts is the leading arts agency in Shetland, delivering a year-round programme of festivals, film, music, theatre, literature, craft, visual arts, dance, and comedy events to Shetland's diverse population. Shetland Arts is supported by Creative Scotland and core funded by the Shetland Charitable Trust. Shetland Arts is a registered charity (SCO37082).
About Creative Scotland
Creative Scotland is the public body that supports the arts, screen and creative industries across all parts of Scotland on behalf of everyone who lives, works or visits here. We enable people and organisations to work in and experience the arts, screen and creative industries in Scotland by helping others to develop great ideas and bring them to life. We distribute funding provided by the Scottish Government and the National Lottery.
For more information please contact:
Esther Renwick, Sales & Marketing Manager, Shetland Arts Development Agency | [email protected]