Glasgow-based training provider TRC announces new creative development programme SuperSizing Development Teams.
Following the ongoing success of SuperSizer, TRC's signature training programme for Development Executives in the Nations and Regions which is currently in its sixth edition, the training provider will pilot a new programme focused on supersizing development teams within companies.
Working closely with experienced trainer Alex Dalton, TRC has designed a company wide training programme focused on maximising creativity across teams of local indies. The four-month training course will aim to embed and nurture the development process across the full team with a series of sessions on creative leadership, creative facilitation, pitching, communication and ideation.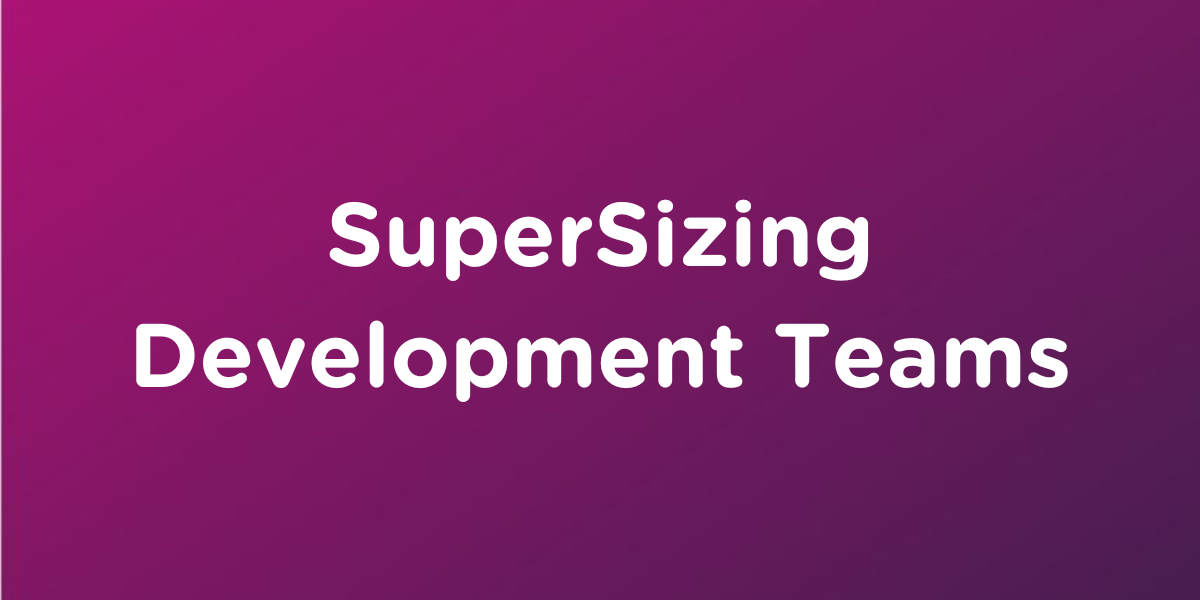 In this first edition, SuperSizing Development Teams will work with Scotland-based indies MacTV, Firecracker, Cut Media, and Red Sky Productions.
Participants on the programme are:
Seumas MacTaggart, Peter MacQueen, Joanna Young, and Catriona Lexy Campbell from MacTV
Jennifer Gilroy, Elspeth O'Hare, Majella McNeaney, Sean Maguire, and Mathias Vandekerckhove from Firecracker
Andy Ashworth, Caitlin Black, Lisa Annette, and Scott Marshall from Cut Media
Jane Rogerson, Jacqui Hayden, Claire Tippett, Kirsty Fraser, and Ross Harper from Red Sky Productions
Claire Scally, Managing Director of TRC commented: "Having successfully supported six cohorts of ambitious Development Executives in the Nations and Regions with SuperSizer, we wanted to integrate the training and positive feedback from this programme and extend it to wider development teams within companies. The key to successful development within an indie is to ensure the development talent is seen as playing a fundamental role in the team. We look forward to supporting local indies with this new programme."
Screen Scotland continues to be a core funder of TRC, as part of its long-term commitment to growing Scotland's screen workforce.
Steven Little, Head of Production at Screen Scotland commented: "SuperSizing Development Teams is yet another example of TRC's growth and leadership in providing high quality training to the screen sector. The production companies selected have already demonstrated a strong track record in development and this training programme will reinforce and build on those existing practices.
"Screen Scotland is investing record levels of funding in skills and training to build a sustainable screen sector in Scotland. Supporting the development process is a priority, to create the conditions for even more innovative work to be originated in Scotland from our Scottish production companies."
The 2023 programme, which begins in January will be delivered through a mix of virtual and in-person bespoke training with each indie receiving dedicated sessions within their own workplaces. To learn more about SuperSizing Development Teams please visit https://trcmedia.org/training/supersizing-development-teams/
---
More information
TRC
TRC is one of the UK's leading training providers for Broadcast and Digital. TRC is a registered charity based in Glasgow, funded by Screen Scotland, BBC Nations and Regions and Channel 4.
Screen Scotland
Screen Scotland is the national body that drives development of all aspects of Scotland's film and TV industry, through funding and strategic support. Screen Scotland is part of Creative Scotland and delivers these services and support with funding from Scottish Government and The National Lottery. Find out more at screen.scot and follow us on Twitter and Instagram.
Media Contacts:
Claudia Detomaso,
Marketing Executive at TRC Media
Email: [email protected]