The BAFTA Scotland Awards 2022 took place on Sunday 20 November, celebrating the very best in film, games and television produced over the last year in Scotland.
The Screen Scotland supported Guilt was the biggest winner of the night, receiving awards for Television Scripted, and Writer Film/Television for writer/creator Neil Forsyth. This is the second time the show has won both categories at the BAFTA Scotland Awards, after winning in 2020. Alongside, they took home the Actress Television award in this year's ceremony, which was won by Phyllis Logan for her performance as Maggie.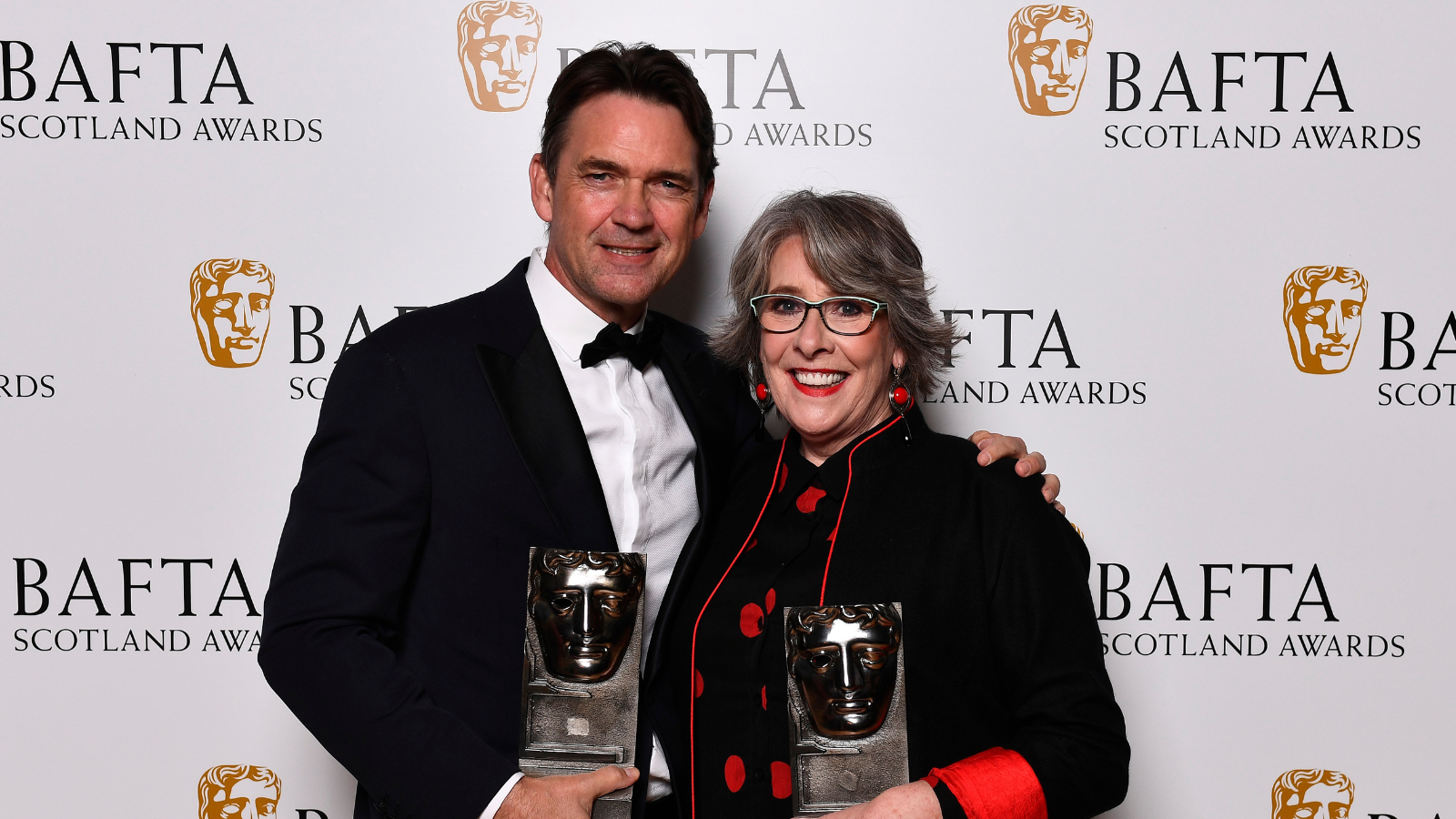 Dougray Scott and Phyllis Logan at BAFTA Scotland Awards 2022, courtesy of BAFTA Scotland
Screen Scotland supported winners
Single Documentary
The Hermit of Treig
Writer Film/TV
Neil Forsyth (Guilt)
Short Film and Animation
Too Rough
Feature Film
Dying to Divorce
Actress TV
Phyllis Logan (Guilt)
Actor TV
Dougray Scott (Crime)
Director Fiction
James Strong (Vigil)
TV Scripted
Guilt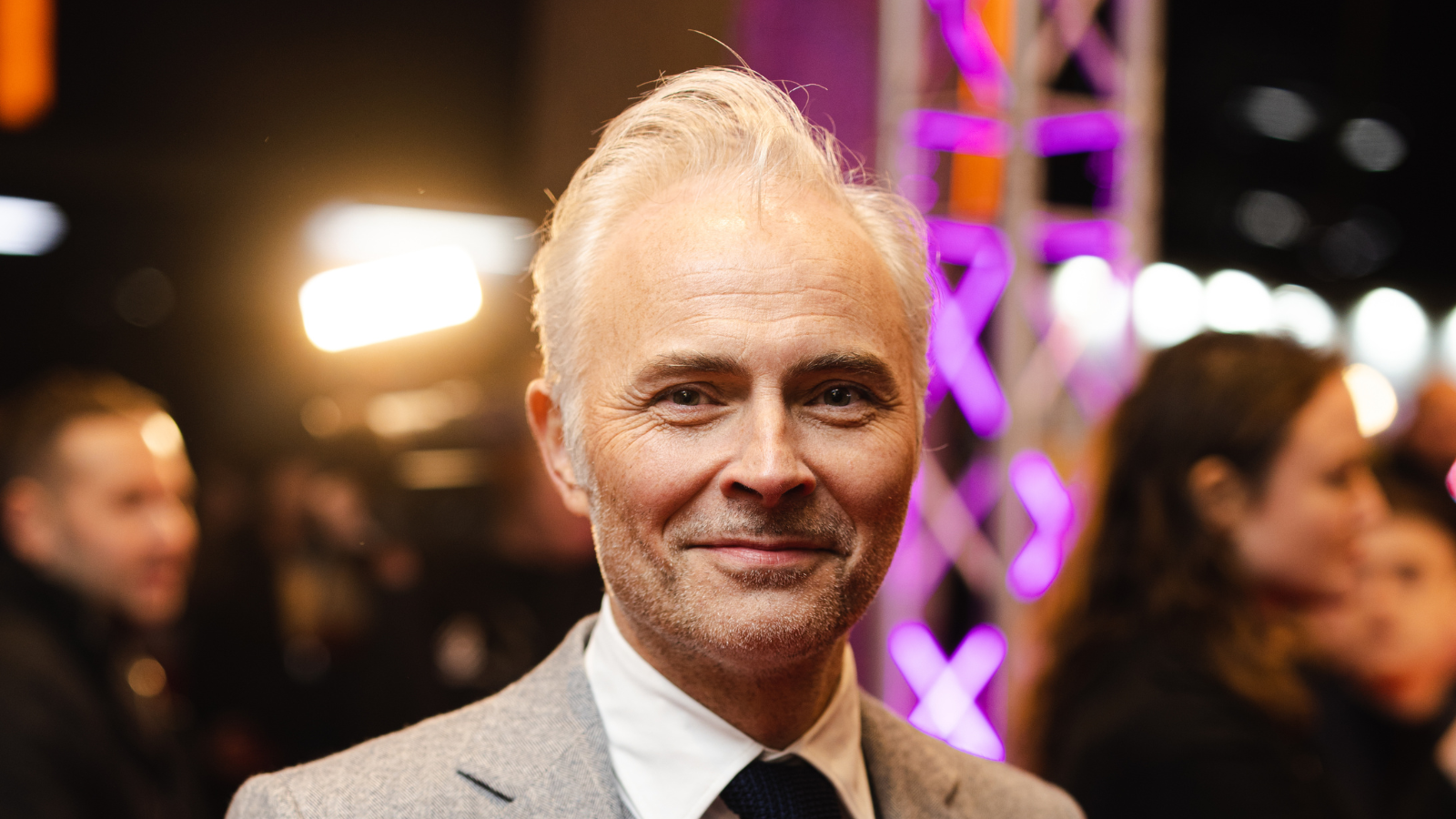 Mark Bonnar at BAFTA Scotland Awards 2022, courtesy of BAFTA Scotland
Roundup of award wins
The Hunt For Bible John picked up two awards, for Specialist Factual and Director - Factual for Matt Pinder.
Jack Lowden won Actor Film for his portrayal of Siegfried Sassoon in Benediction, and Actress Film was won by Izuka Hoyle as Camille in hit British film Boiling Point.
Darren McGarvey's Addictions was the winner of Factual Series. Dispatches: The Truth about Nike and Adidas won for News and Current Affairs.
The award for Features was won by Miriam and Alan: Lost in Scotland. Biffy Clyro: A Celebration of Endings won for Entertainment.
The Game award was won by Blazing Griffin for Hercule Poirot: The First Cases.
The BAFTA Scotland Audience Award (in partnership with Screen Scotland) for the public's favourite Scot on Screen was awarded to Sam Heughan for Outlander.
The multi-talented Peter Capaldi was presented with the BAFTA Scotland Award for Outstanding Contribution to Film & Television by Phyllis Logan. One of BAFTA's highest accolades, this prestigious award is presented to a Scottish individual who has made significant contributions in either major feature films or network television programmes.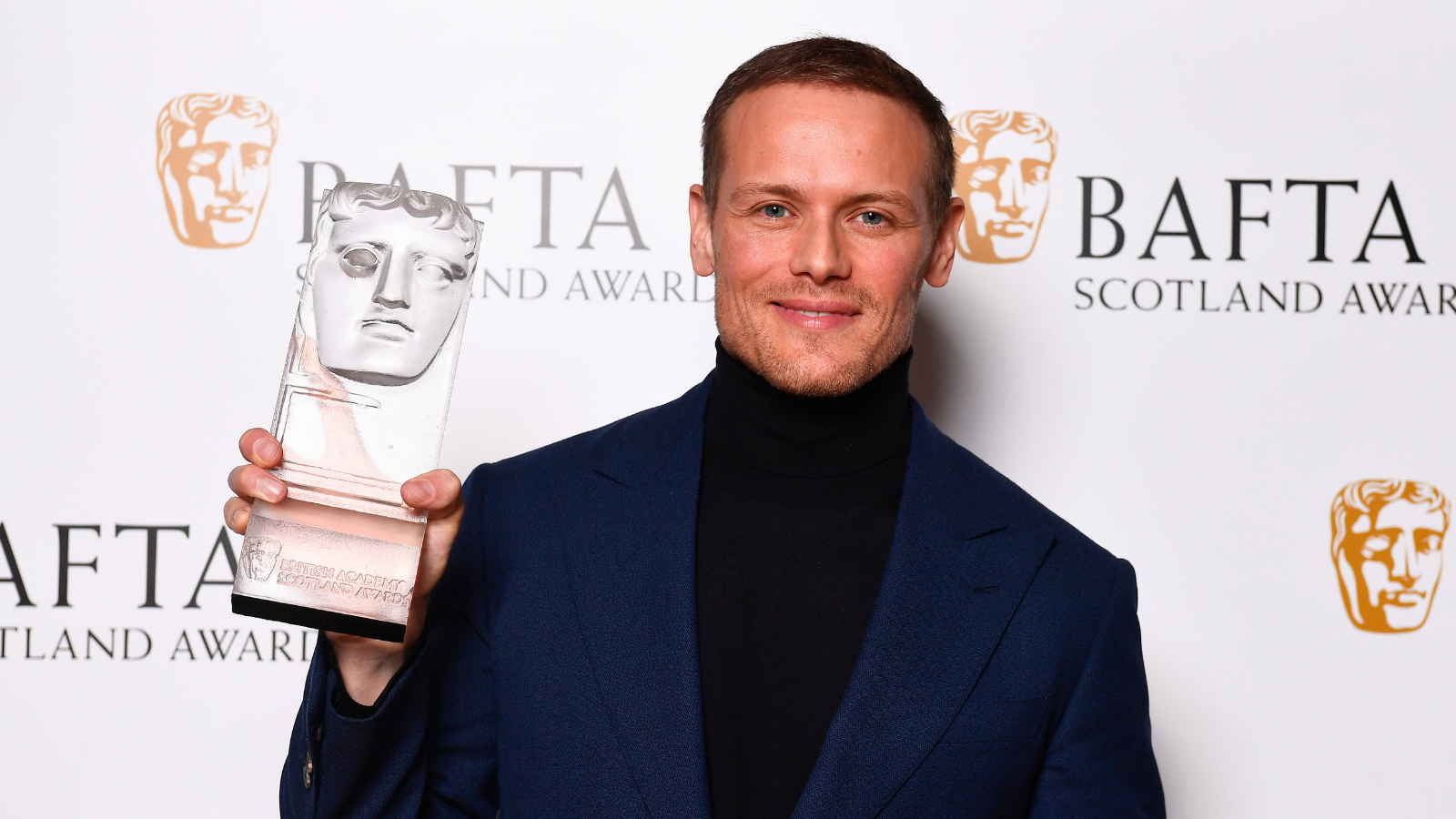 Sam Heughan at BAFTA Scotland Awards 2022, courtesy of BAFTA Scotland
Event supporters and partners of this year's event are Acqua Panna, BBC Scotland, Champagne Taittinger, Channel 4, Deloitte, Edinburgh Gin, EE, Lancôme, Screen Scotland, S.Pellegrino, STV and Villa Maria.
---
More information
About BAFTA
BAFTA – the British Academy of Film and Television Arts - is a world-leading independent arts charity that brings the very best work in film, games and television to public attention and supports the growth of creative talent in the UK and internationally. Through its Awards ceremonies and year-round programme of learning events and initiatives – which includes workshops, masterclasses, scholarships, lectures and mentoring schemes in the UK, USA and Asia – BAFTA identifies and celebrates excellence, discovers, inspires and nurtures new talent, and enables learning and creative collaboration. For more, visit www.bafta.org.
BAFTA is a registered charity (no. 216726) with offices in London, Cardiff, Glasgow, New York and Los Angeles.
In Scotland, BAFTA is at the heart of the country's screen industries. It highlights the breadth and success of the production industry, identifies and supports the next generation of talent, and brings the very best work in Scottish film, games and television to public attention globally. It does so via a comprehensive range of screenings, educational events and masterclasses, including Guru Live Glasgow, where emerging talent are inspired by masterclasses and panels with industry professionals, and, since 1989, the annual BAFTA Scotland Awards, which champion the country's very best in film, games and television. Find out more at www.bafta.org/scotland-awards.