The full programme has been announced for the 16th edition of Glasgow Short Film Festival (GSFF), running at GFT, CCA and Civic House from 22 to 26 March.
Tickets for all events go on sale from noon on Wednesday 22 February at www.glasgowshort.org.
This year's festival will shine a spotlight on Lebanese short cinema, in collaboration with Beirut Shorts International Film Festival and supported by British Council, illuminating the country's historical, cultural and geographical positioning across two programmes of shorts and a live performance. Highlights include a screening of the Sundance-winning Warsha in the presence of director Dania Bdeir, who will deliver a masterclass, and starring renowned gender-defying queer dancer and musician Khansa. Khansa will deliver a rare UK live performance following the screening, followed by DJ sets including Hiba, a Glasgow-based Lebanese DJ and selector who uses club spaces to celebrate Arabic culture and heritage.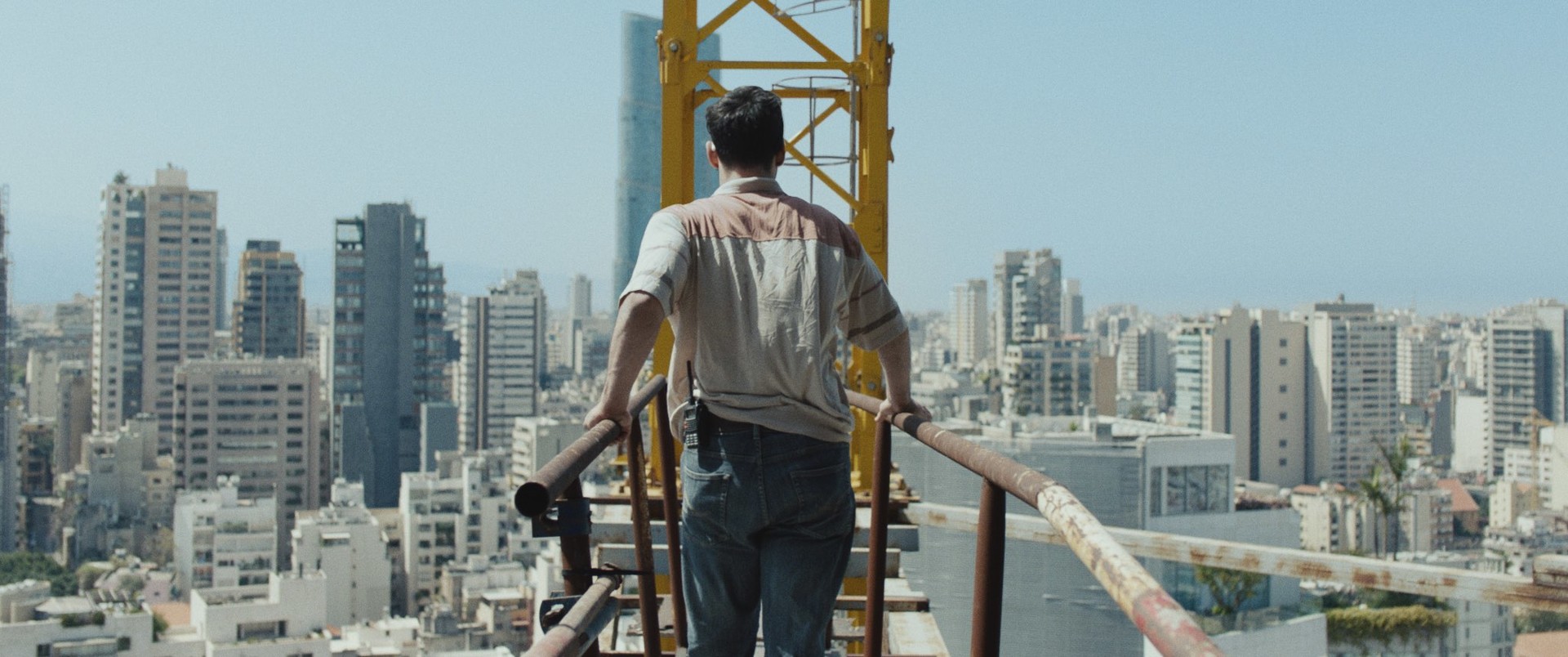 Still from Warsha, courtesy of GSFF
Other highlights across the packed five day programme include:

Opening event OMOS, a new moving image work from director Rhys Hollis and production company Pollyanna, that pays homage to Scotland's untold Black history and celebrates Black performance in Scotland. Filmed in Puck's Glen and Stirling Castle, this artwork is a collaboration between Hollis (also known as Rhys' Pieces), mezzo-soprano Andrea Baker, dancer Divine Tasinda and pole artist, Kheanna Walker. Following the screening, Rhys and Andrea will perform live.

A retrospective of artist duo Bárbara Wagner (Brazil) and Benjamin de Burca (Germany/Ireland), whose hybrid musical documentary collaborations with diverse subcultural groups cross continents and span a decade. Alongside two programmes of their work, Benjamin de Burca will be live in conversation, returning to the city for the first time since studying as an undergraduate at Glasgow School of Art two decades ago.

Rise of the Empathy Machines, a two-programme strand presented by experimental film platform ALT/KINO, foregrounding an eclectic range of films made about, by and in collaboration with algorithms, machine learning, and A.I. Can A.I. make a Godard film? Can you train your digital avatar to perform physical feats impossible in real life? And can we find the human similarities in algorithmic flaws? A programme of concern and fun alongside cinematic existential questions.

Camino To COP26, following two very different journeys to the climate conference in Glasgow in 2021. In The Ghost Rainforest indigenous leaders and activists from the Amazon make an emotionally charged journey to the last remnant of a lost ecosystem- a desperately rare temperate rainforest habitat on the West Coast of Scotland, while Of Walking on Thin Ice documents over a thousand walkers as they trekked from London to Glasgow in 56 days. Audiences are invited to re-trace the last part of their walk along the Clyde to arrive at the screening and share a meal.

The very welcome return of Australian collective Soda Jerk with the Scottish premiere of Hello Dankness, which uses entirely sampled footage drawn from mainstream cinema to construct a rogue commentary on recent American politics.

Welcome To The Multiverse, a late night screening of the weirdest and wildest world-building that animation has to offer, from humble humanoids to animal hybrids. Followed by a very special live set of audio-visual oddities and dancing with Round Earth Theory. This event is supported by our official media partner, The Skinny.

Islands That Come and Go, presented by Alchemy Film & Arts, explores India's caste system, disappearing ice sheets, Scottish coastlines, the Black Atlantic, the Gobi Desert, the Suriname-French Guyana border, and the film strip.

Spatial Hunger, two programmes that examine violence and trauma on a personal and collective level, through alternative, non-gratuitous and anti-voyeuristic manners of visualisation and storytelling. Presented in collaboration with Scottish Documentary Institute and Scottish Mental Health Arts Festival.

And of course the festival regulars: a chance to get Scared Shortless with a night of horror shorts, bust a gut at the For Shorts & Giggles comedy shorts special and entertain the young cineaste in your life with the all ages-friendly Family Shorts. This ever popular selection of new animations from around the world will also travel to community venues outside the city centre. Thanks to support from Glasgow Life, families in the north and east of the city will be able to enjoy these films for free.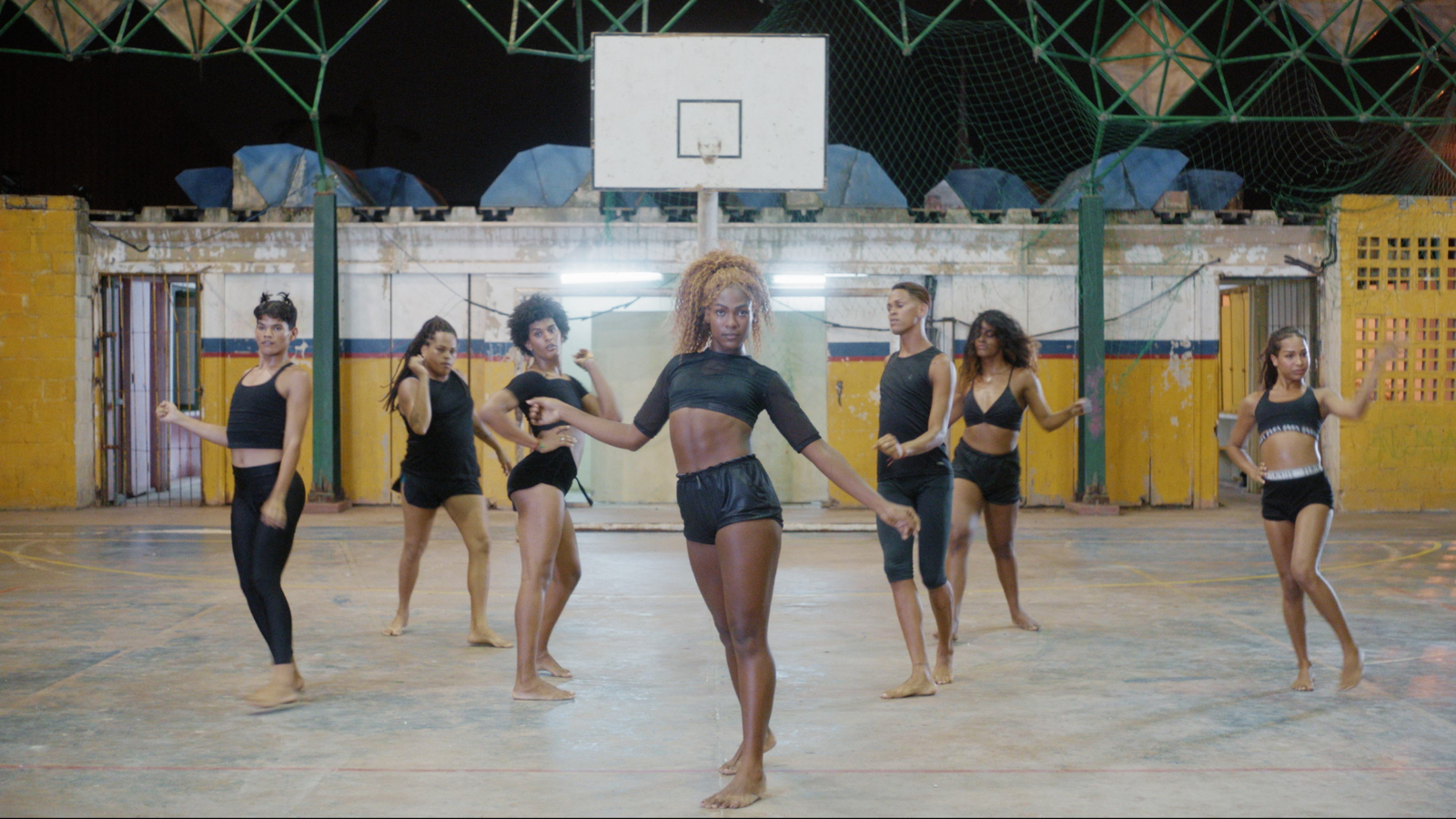 Still from Swinguerra, courtesy of GSFF
Annual competitions
Glasgow Short Film Festival has two prestigious annual competitions, awarded at the close of the festival.
The Scottish Short Film Award honours inspiration and innovation in new Scottish cinema, and 20 new films compete, including 5 World Premieres. Named in honour of the legendary Scottish filmmaker, the Bill Douglas Award for International Short Film promotes cinematic storytelling that places sound and image centre stage. 28 documentary, animation and fiction shorts from Iran, Colombia, China, the Democratic Republic of the Congo and across the world compete, half of them screening in the UK for the first time at GSFF.
The GSFF23 audience will have the opportunity to choose their favourites to win the Scottish and International Audience Awards, whilst the Bill Douglas Award international juries of filmmakers and curators select the winners of the Bill Douglas Award (with a cash prize of £1,000) is selected by an international jury including ZDF/ARTE commissioner Catherine Colas, producer, writer and artistic director of Beirut Shorts Nicolas Khabbaz and director of the 2022 Bill Douglas Award winner Handbook Pavel Mozhar.
The Scottish Short Film Award (cash prize of £1,000) is awarded by a jury consisting of Girl director Adura Onashile, FilmFest Dresden co-director and Locarno Pardi di Domani selection committee member Anne Gaschütz and programmer and industry coordinator for Clermont-Ferrand International Short Film Festival Julie Rousson. The GSFF23 Scottish Audience Award is sponsored by Film City Glasgow and carries a cash prize of £1,000.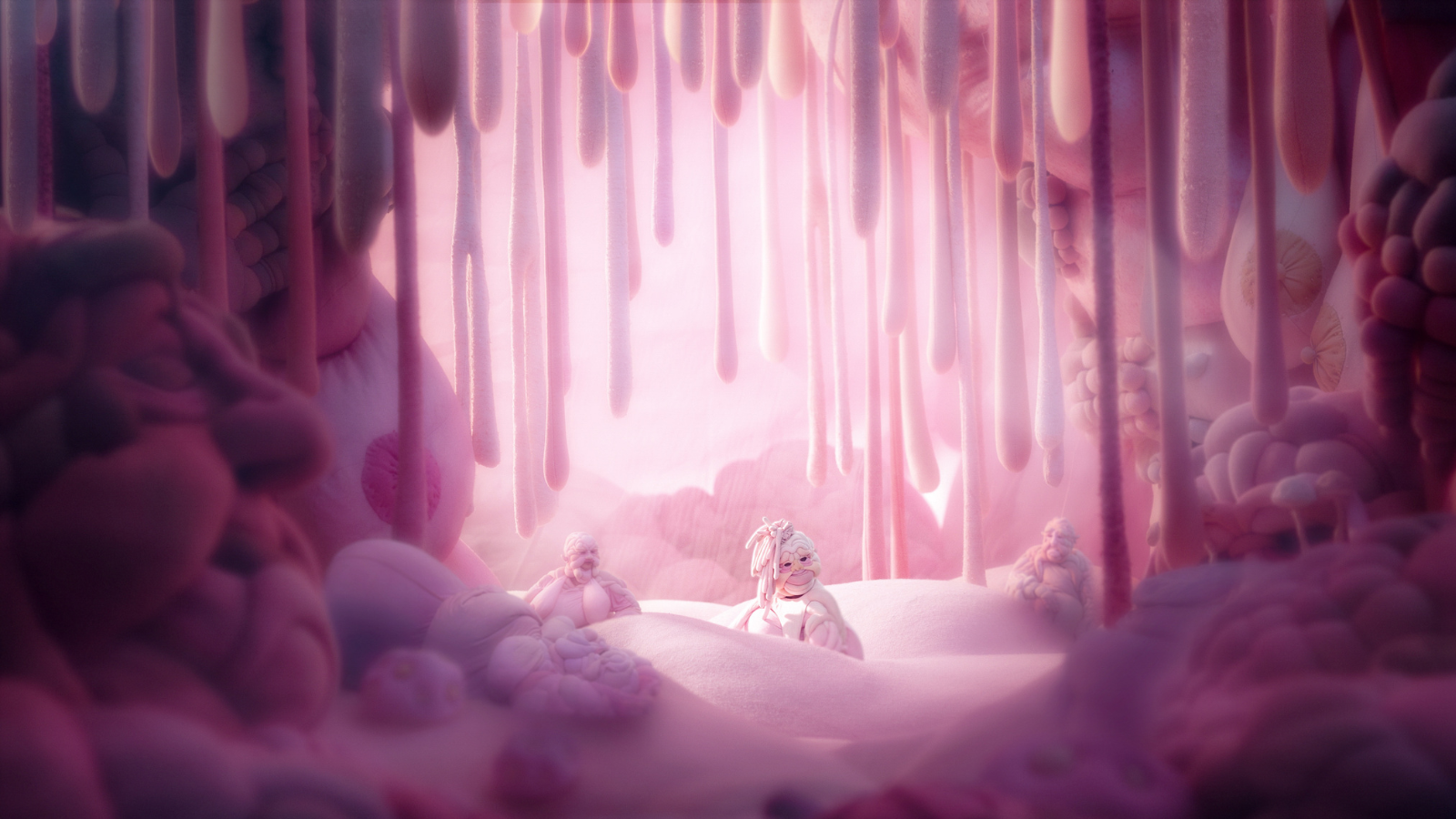 Still from Bod, courtesy of GSFF
Matt Lloyd, Festival Director said: "Welcome to the 16th edition of Glasgow Short Film Festival! This year's programming team, led by Sanne Jehoul, have come up with a fascinating, challenging, multilayered edition that never forgets to provide plenty of fun. Massive thanks as ever to our funders Screen Scotland, and to loyal supporters Film Hub Scotland and Film City Glasgow. This is a challenging time for arts funding, so we're particularly thrilled and grateful that the British Council and Glasgow Life have chosen to support the festival for the first time this year. We're fiercely proud to be Glasgow Short Film Festival; it means so much to be recognised by the city at this point in our journey, and we're excited to be taking short films to parts of Glasgow where we've never screened before - venues in Milton, Cranhill and Easterhouse will all host our Family Shorts animation programme - not to mention walking our audience across the city, from Rutherglen to Cowcaddens, for the Camino to COP26 event. Finally, thanks to our regular venue partners Glasgow Film Theatre, CCA and Civic House, all of whom go out of their way to welcome our wonderful audiences, filmmakers and guests from around the world."
Sanne Jehoul, Programme Director said: "We're grateful for the many excellent curators and organisations who contributed to this year's festival, which has resulted in a reflective, eclectic and passionate programme. Big love too to our brilliant selection committee who've helped us shape stunning new competition line-ups. The social, political and spiritual dimensions of spaces and places are central to much of the programme - from GSFF faves Wagner & de Burca, whose musical collaborations occupy culturally and politically crucial locations, to Beirut Shorts' survey of contemporary Lebanese work reflecting on the country's recent upheaval and challenges, and the queer reclamation of physical and historical space for Black people in Scotland in our opening event OMOS. Further in the programme we consider access to spaces, emptiness, borders, and not in the least environmental concerns. For different kinds of existential questions, there is ALT/KINO's strand on artificial intelligence, which will surprise and wrong-foot proponents and detractors alike. And we're hyped to welcome back Soda Jerk with their post-truth brain-melt masterpiece Hello Dankness, as well as present a special set by Lebanese boundary-pushing performance artist Khansa."
---
More information
Since 2008, Glasgow Short Film Festival has been the leading short film event in Scotland. We host an inclusive community of filmmakers and film lovers, showcasing ground-breaking works of visual storytelling. The festival nurtures, promotes and inspires diverse forms of cinematic expression, in Scotland and around the world. In everything we do, we aim to be critical and curious, welcoming and accessible.
In 2019 the festival reconstituted as a Scottish Charitable Incorporated Organisation (SCIO), charity number SC049556.
The 16th edition of the festival will run 22-26 March 2023. Tickets for all events go on sale from noon on 22 February at: https://glasgowshort.org/
Glasgow Short Film Festival is delivered with support from Glasgow Life and Film Hub Scotland, and funded by the National Lottery, through Screen Scotland.
Header image: Still from The Ghost Rainforest, courtesy of GSFF