After a 2 year hiatus, Scotland's animation and VFX gathering is back - bringing together international creatives, industry leaders, students and educators to Edinburgh on 22 - 24 February 2023 to celebrate the joy of making things move!
Returning to the historic Pleasance Courtyard in Edinburgh, MOVE Summit have three days of inspiring talks, workshops, creative reviews, screenings, an exhibition / recruitment fair, tech demos, networking and business development all focussed around the latest and greatest in the international animation and VFX industries.
MOVE Summit has been Scotland's premiere animation gathering since 2017 delivering keynote speakers from international studios, demos from leading software experts, workshops, panels, creative reviews and exhibition as well as fun evening networking activities at MOVE Late.
The magic of MOVE is in the celebration of each other's creativity, artistry and technical accomplishments. It's a great opportunity to hear from world-class studios and discover how the latest projects were made, get insights into how creative challenges were overcome, learn new tricks and tips and see some unique works-in-progress.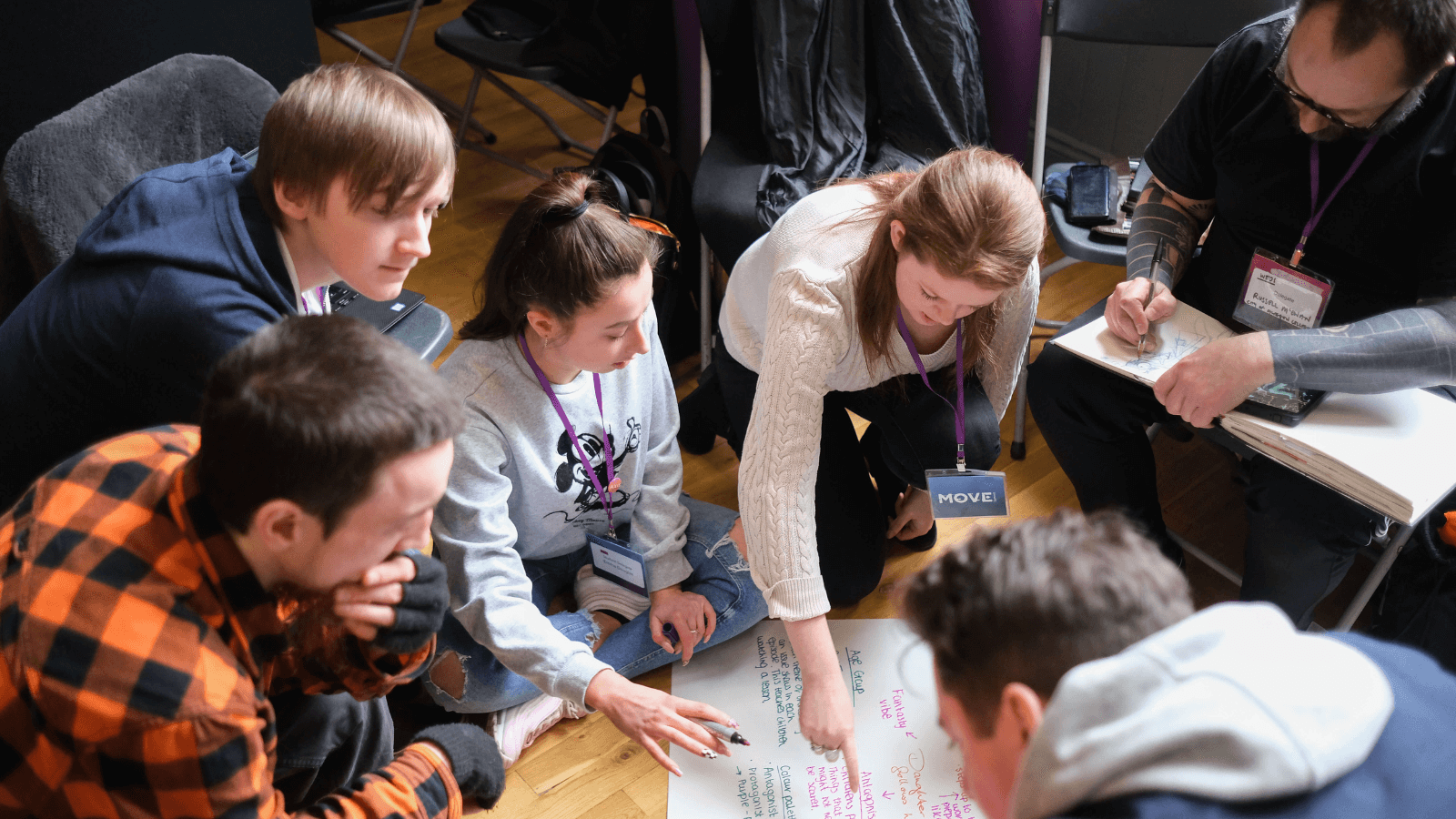 Courtesy of MOVE Summit
MOVE Summit are developing a stellar line up with speakers from studios including Netflix, Pixar, Disney Animation Studios, Nexus, Cartoon Saloon, Magic Light, Framestore, Aardman, Blue Zoo and Axis Studios to name a few.
Building on previous year's success, the conference will also be hosting theri Business @ MOVE strand which is a dedicated business programme that brings together independent studios and producers with commissioners, broadcasters, agencies and industry bodies to explore mutually beneficial opportunities.
MOVE Summit 2023 is made possible thanks to the generous support of their funders and partners: Screen Scotland, Interference Pattern, Wild Child Animation, ScreenSkills Animation, Axis Studios, Eyebolls, Toon Boom and ISODESIGN.