Glasgow Film Festival (GFF) 2023 has announced that it will open on 1 March with the UK premiere of Adura Onashile's Glasgow-shot debut feature Girl, following its World premiere at Sundance in January 2023.
Grace (Déborah Lukumuena) and her 11 year-old daughter Ama (Le'Shantey Bonsu) are trying to build a new life in Glasgow, a city where everything feels strange and hostile. Traumatised by her past, Grace just wants to keep her daughter safe from harm. Ama is told to trust nobody. When Ama makes friends with a classmate, it only adds to Grace's anxiety and fear that their special bond is under threat. This atmospheric and poignant tale of what it takes to escape the legacy of violence and trust in the future marks Glasgow-based writer-director Onashile as an exciting new voice in Scottish cinema. Girl is a barry crerar production, supported in production by the BFI (awarding National Lottery funding), BBC Film and Screen Scotland, in association with Great Point Media.
Tickets to Girl will go on sale at noon on Monday 16 January on the Glasgow Film Festival website.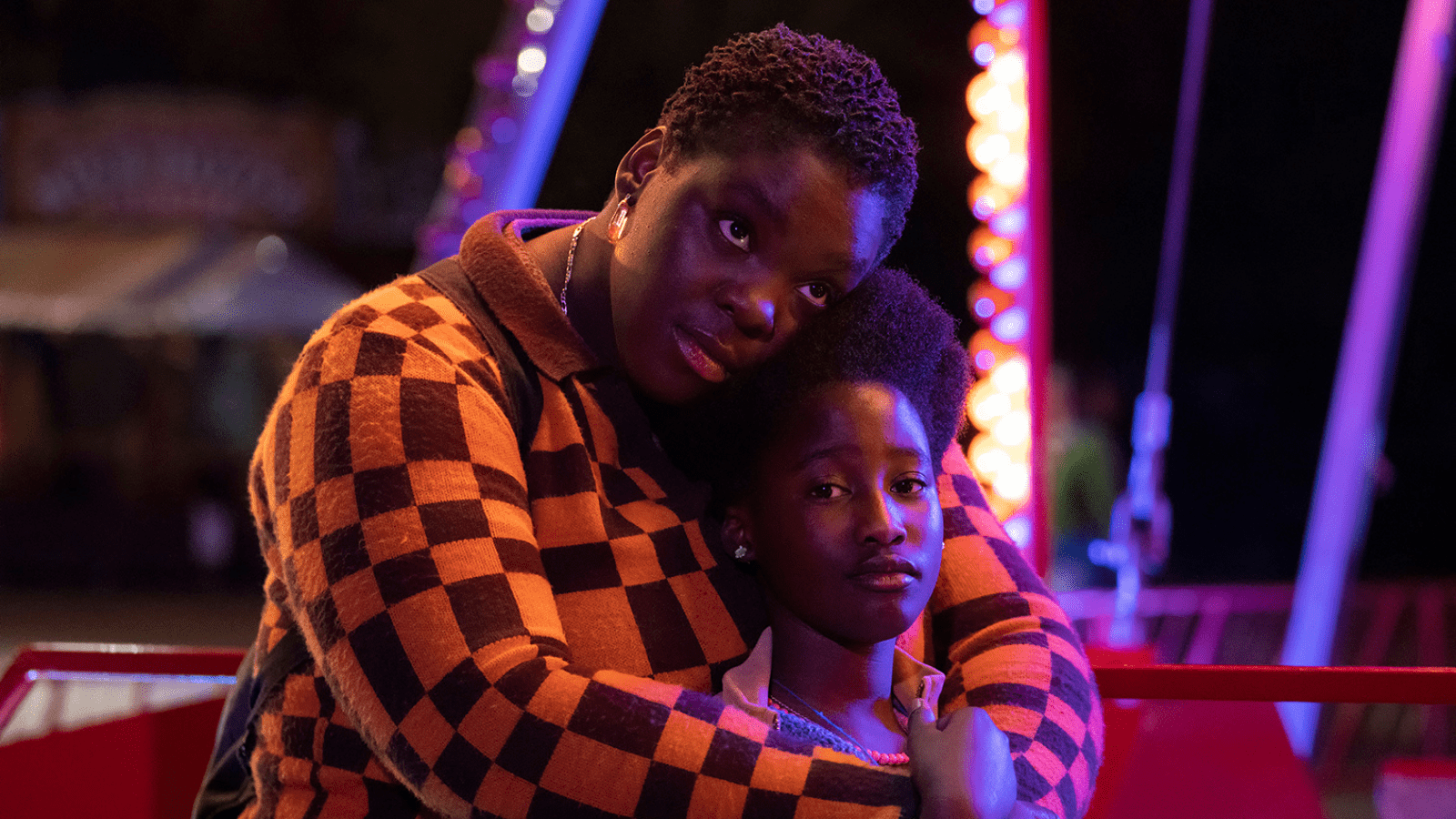 Still from Girl, courtesy of GFF
Today, the festival has also announced the first names and events at its annual Industry Focus.
GFF is delighted to welcome Lauren Castro, Senior Director of Adult Animation for the MTV Entertainment Group at Paramount. Castro oversees the development of adult animated projects for Paramount + and Comedy Central. Prior to this, she worked as a Development Executive at Paramount TV, DreamWorks Animation, and Marvel Television. The panel will be hosted by film critic and author Hanna Ines Flint.
Industry Delegates will have the opportunity to receive pitch training from the co-founders of My SMASH Media, a new creative platform designed to connect innovative content creators with decision-makers in film and TV, Fiona Gillies and Christine Hartland, who are both producers. Successful applicants to the training will then have the opportunity to pitch their film or TV project to a panel of industry experts at GFF, including Film4 development and production executive Alice Whittemore. The training will take place on International Women's Day, Wednesday 8 March, with the live pitching event taking place the following day.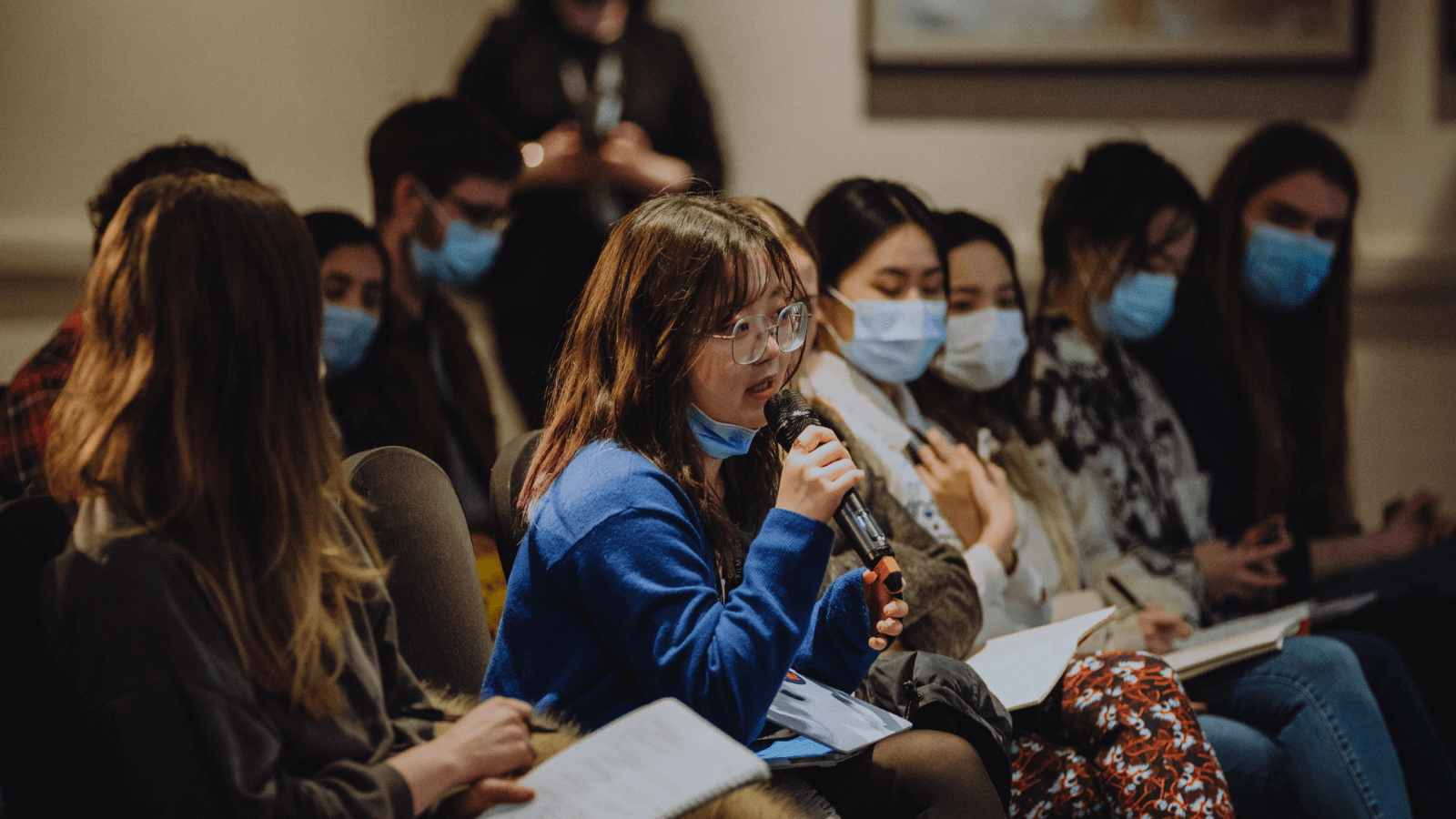 GFF Industry Focus from previous year, Courtesy of GFF
Allison Gardner, Co-Director of Glasgow Film Festival, said: "I am delighted and honoured that we will open Glasgow Film Festival with Adura Onashile's Girl, a powerful and poignant feature debut set in Glasgow. I'm also very proud of the Glasgow Film Festival team who have put together a brilliant and inspiring programme of events for the Industry Focus. Whilst I always knew that Glasgow Film Festival was the place to see great films, now it is also the place for Industry professionals to come and listen, participate and network with their peers".
Isabel Davis, Executive Director at Screen Scotland said: "Adura Onashile's debut feature is an exceptionally fine choice to open this year's GFF. Set and made in Glasgow, this evocative and poignant examination of a mother-daughter relationship establishes Adura as a hugely exciting film talent. Screen Scotland is very glad to have been part of her journey, including through our support of Girl. We congratulate Adura, along with her producers, Rosie Crerar and Ciara Barry, on being selected as Glasgow's opening film."
The 19th annual Glasgow Film Festival will run from 1 -12 March at Glasgow Film Theatre (GFT) and other venues across the city. The full programme will be announced on 25 January. GFF is one of the leading film festivals in the UK and run by Glasgow Film, a charity which also runs Glasgow Film Theatre (GFT). GFF is made possible by support from Screen Scotland, BFI Audience Fund (awarding funds from the National Lottery), Glasgow Life and EventScotland, part of VisitScotland's Events Directorate.
Running from 6 - 9 March, GFF Industry Focus brings together Film and TV professionals from across the UK, Europe and further afield for four days of panel discussions, workshops, screenings and networking. With a range of topics geared towards all levels and sectors of the industry, the programme provides a platform for professional development and a meeting place to help connect creative and business delegates.
Industry Focus passes will be available to purchase at the Earlybird rate until Tuesday 24 January, after which they will be available at the standard price; passes will be taken fully off-sale Sunday 19 February. To purchase and for more info visit the Glasgow Film Festival website.
---
Background
Information on GFF
Glasgow Film Festival (GFF) is firmly established as a key event in the UK's cultural calendar. Launched in 2005, GFF has grown greatly in significance and is now a key launching pad for films and one of the top film festivals in the UK. GFF continues to grow and develop its international reputation. Held annually, it presents a unique programme of feature film premieres, special events, live and interactive experiences, and an Industry Focus programme for filmmakers at every stage of their career.
GFF was named the Big Screen Event of the Year at Screen International's Big Screen Awards in November 2022 for achieving a record high of 73% audience capacity at its first in-person edition post-Covid.
Previous GFF guests include Richard Gere, Alan Rickman, John C Reilly, Saoirse Ronan, George MacKay, Richard Dreyfuss, Karen Gillan, Jessie Buckley, Sir Michael Palin, Josh O'Connor, Ben Wheatley, Armando Iannucci, Jack O'Connell, Dexter Fletcher, Peter Mullan, George Sluizier, Peter Capaldi, Ty West, Richard Ayoade, David Dastmalchian, Eli Roth and Jean-Pierre Jeunet. www.glasgowfilm.org/festival
About Girl
Girl is a barry crerar production, supported in production by the BFI (awarding National Lottery funding), BBC Film and Screen Scotland, in association with Great Point Media.
Executive Producers Kristin Irving, Eva Yates, Jennifer Armitage, Jim Reeve
Produced by Ciara Barry and Rosie Crerar
Written and directed by Adura Onashile
About My Smash Media
Founded by independent feature producers Fiona Gillies and Christine Hartland, who joined forces with tech expert Mahesh Ramachandra, My SMASH Media disrupts the traditional landscape by exposing new talent to the market. SMASH provides creators with Pitch Builder and Pitch Protector formats so they can safely share and track their pitches and enables decision-makers to find projects that match their brief and help them connect with new audiences. www.mysmash.media
Information on GFF's major funders
About the BFI Audience Fund
The BFI Audience Fund invests £5.6m of National Lottery funding each year to expand access and encourage greater enjoyment of cinema by connecting audiences with great films - in venues, at events and online. We do this by supporting:
leading exhibition organisations, including film festivals, to deliver culturally rich and nationally significant programmes and events on a year round basis
projects which help exhibitors and distributors bring the best of UK and international cinema to audiences across the UK through events, distribution releases, multiplatform distribution proposals, touring film programmes and more
initiatives that address under-representation and are innovating audience development
We are a cultural charity, a National Lottery distributor, and the UK's lead organisation for film and the moving image. Our mission is:
To support creativity and actively seek out the next generation of UK storytellers
To grow and care for the BFI National Archive, the world's largest film and television archive
To offer the widest range of UK and international moving image culture through our programmes and festivals - delivered online and in venue
To use our knowledge to educate and deepen public appreciation and understanding
To work with Government and industry to ensure the continued growth of the UK's screen industries
Founded in 1933, the BFI is a registered charity governed by Royal Charter.
The BFI Board of Governors is chaired by Tim Richards.
Screen Scotland
Screen Scotland is the national body that drives development of all aspects of Scotland's film and TV industry, through funding and strategic support. Screen Scotland is part of Creative Scotland and delivers these services and support with funding from Scottish Government and The National Lottery. Find out more at screen.scot and follow us on Twitter and Instagram.
Glasgow Life
Glasgow Life is a charity working for the benefit of the people of Glasgow. We believe everyone deserves a great Glasgow life and we find innovative ways to make this happen across the city's diverse communities.
Our programmes, experiences and events range from grassroots community activities to large-scale cultural, artistic and sporting events which present Glasgow on an international stage. Our work is designed to promote inclusion, happiness and health, as well as support the city's visitor economy, in order to enhance Glasgow's mental, physical and economic wellbeing.
For more information, visit www.glasgowlife.org.uk
Event Scotland
EventScotland is the national events agency. EventScotland is working to make Scotland the perfect stage for events. By developing an exciting portfolio of sporting and cultural events EventScotland is helping to raise Scotland's international profile and boost the economy by attracting more visitors. For further information about EventScotland, its funding programmes and latest event news visit www.EventScotland.org. Follow EventScotland on Twitter @EventScotNews. EventScotland is a team within VisitScotland's Events Directorate, the national tourism organisation which markets Scotland as a tourism destination across the world, gives support to the tourism industry and brings sustainable tourism growth to Scotland. For more information about VisitScotland see www.visitscotland.org