The full programme has been revealed for this year's Hebrides International Film Festival, which will screen a range of new and archive feature films, documentaries and shorts at ten venues across the Hebridean island communities from 15 - 20 May.
The festival continues its ambitions to 'change the world through story and environmental documentary' with two exclusive festival screenings of new international feature films. Tearepa Kahi's Muru, is a thrilling new Maori action-drama about the real-life 'Anti-Terrorism' armed raids conducted by New Zealand police in 2007 against the Tūhoe community of Urewera which sparked nationwide controversy. Set in Syria and programmed by HIFF to reflect the Syrian communities living in the Hebrides, Exodus is a compelling tale of two worlds colliding as professional people smuggler Sam reluctantly saves a 12 year old girl Amal whose family have gone missing in the civil war. Convinced they have gone to Sweden, Amal sets out on a perilous journey across no man's land, begrudgingly accompanied by Sam, in an odyssey that will change both their lives.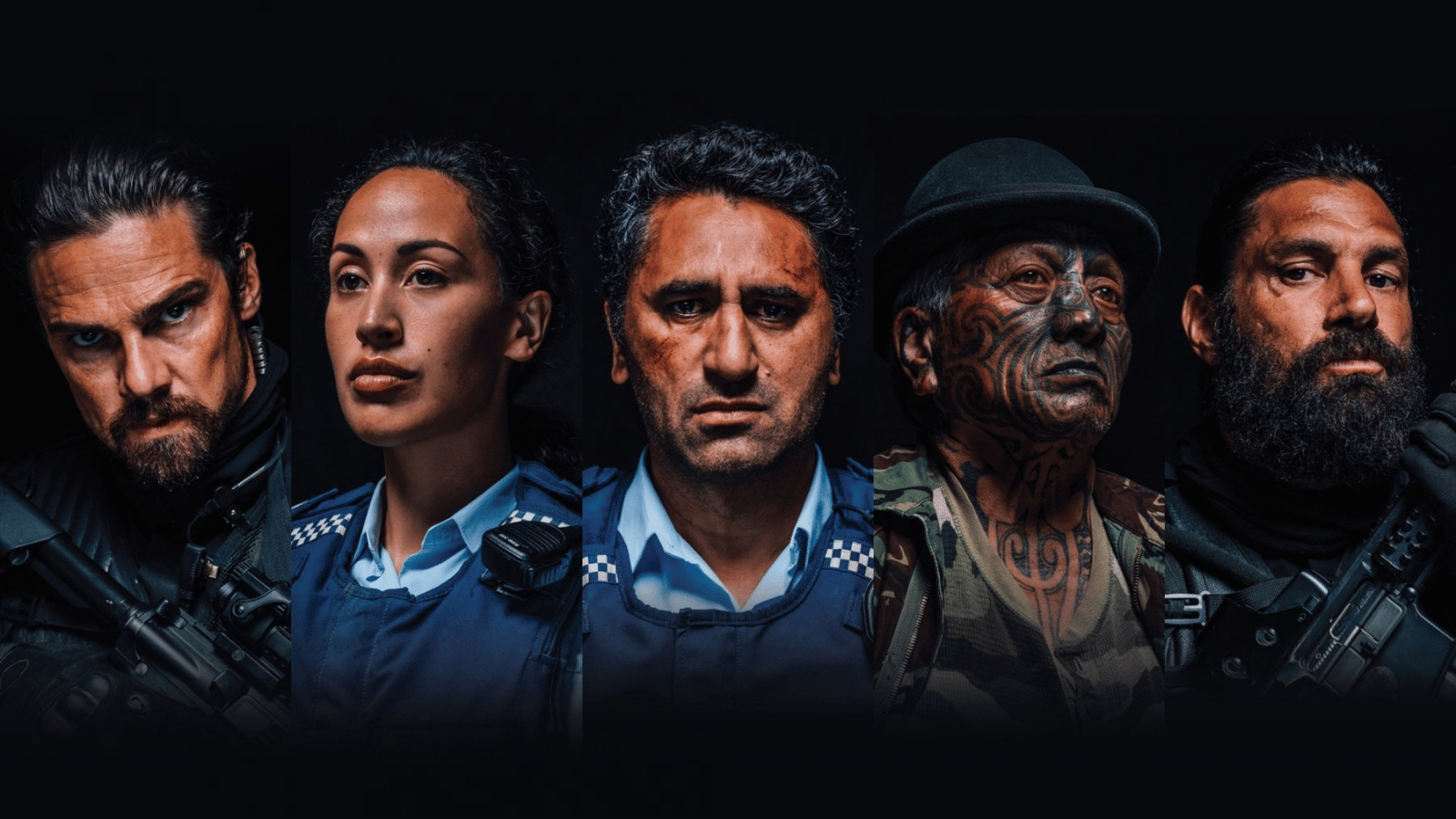 Promotional image for Muru. Courtesy of Hebrides International Film Festival.
Other highlights across the packed six day festival include:

Scottish archive films returning to the big screen including select highlights from Andy Mackinnon's ambitious new project Cinema Sgìre, which seeks to digitise over 100 videotapes produced by communities across the Outer Hebrides- from Ness to Vatersay- in the 1970s. The screening will feature intimate insights into the traditional ways of community life as well as painting a portrait of a developing and shifting time, with footage of the blacksmith 'Jellicoe' at work in his smiddy in Ness, traditional tweed making, sheep shearing and visits to Welsh and Irish community development projects. HIFF will also screen Mackinnon's project with Kirsty Macdonald, Dùthchas / Home, featuring previously unseen Kodachrome 8mm archive film of everyday life on the Isle of Berneray through the 1960s and 1970 with a new soundtrack composed by Donald Shaw (Celtic Connections, Capercaillie), plus there's a chance to see Allen Moore's remastered 1981 documentary The Shepherds of Berneray, following Allen and his fellow Harvard University filmmaker Jack Shae as they moved their families to the Outer Hebrides and documented 18 months of their lives amidst the crofters who even then were a vanishing breed. We are delighted that Allen will join us for a live Q&A after the screening at An Lanntair on the 19 May.
New and recent Scottish films including Stuff The World Is Made Of, Paul Cox's profile of Hebrides-based sculptor Steve Dilworth, Richie Adams' historical Outer Hebridean drama The Road Dance about a terrible tragedy that befalls an isolated young woman in the run up to WW1 and Paul Mescal's Oscar-nominated turn in Scottish director Charlotte Wells' feature debut Aftersun, plus Cat Bruce's animated Gaelic language folktale Dùsgadh (Awakening).
Irish language films including the Best Foreign Language Film 2023 Oscar nominee An Cailín Ciúin / The Quiet Girl and short film Titim Isteach about a young skateboarding community in a small island off the West Coast, plus recent Irish crowd-pleasers Kenneth Branagh's Belfast and Colin Farrell and Brendan Gleeson in The Banshees of Iniserin.
Enlightening and positive environmental documentaries from across the globe including Inhabitants: Indigenous Perspectives on Restoring Our World, which follows five Native American Tribes across deserts, coastlines, forests, and prairies as they restore their traditional land management practices; Last of the Right Whales, charting the migration of the critically endangered North Atlantic right whale and the people committed to saving a species still struggling to recover from centuries of hunting, Savage Waters following modern-day surfers inspired by a 19th century treasure hunter's diary to find and ride a giant wave that may not exist and Emma Davie's urgent The Oil Machine, looking at how the drama of global climate action is playing out in the fight over North Sea oil.
A unique opportunity to experience the latest in Virtual Reality immersive technology headsets, with a series of films including Anandala by award-winning immersive artist Kevin Mack with technology supplied by the University of the West of Scotland Creative Computing Technologies research group.
Big screen entertainment for young film fans with Dutch animation Oink about nine year old Babs who must keep her pet pig away from the annual sausage competition, Italian animated adventure about a young sea monster Luca and CGI musical comedy Lyle Lyle Crocodile plus international short films with an environmental message including the tale of two polar bears driven into exile due to global warming in Migrants and Quma and The Beasts, award-winning animation about a young boy in Argentina 12000 years ago who dreams of being a hunter.
Special HIFF events including whale watching from Tiumpan Head on Lewis - one of the best places to see whales and dolphins from land- with local wildlife observer Janet Marshall and the chance to help out with an Isle of Lewis Beach Clean on 20 May in association with Clean Coast Outer Hebrides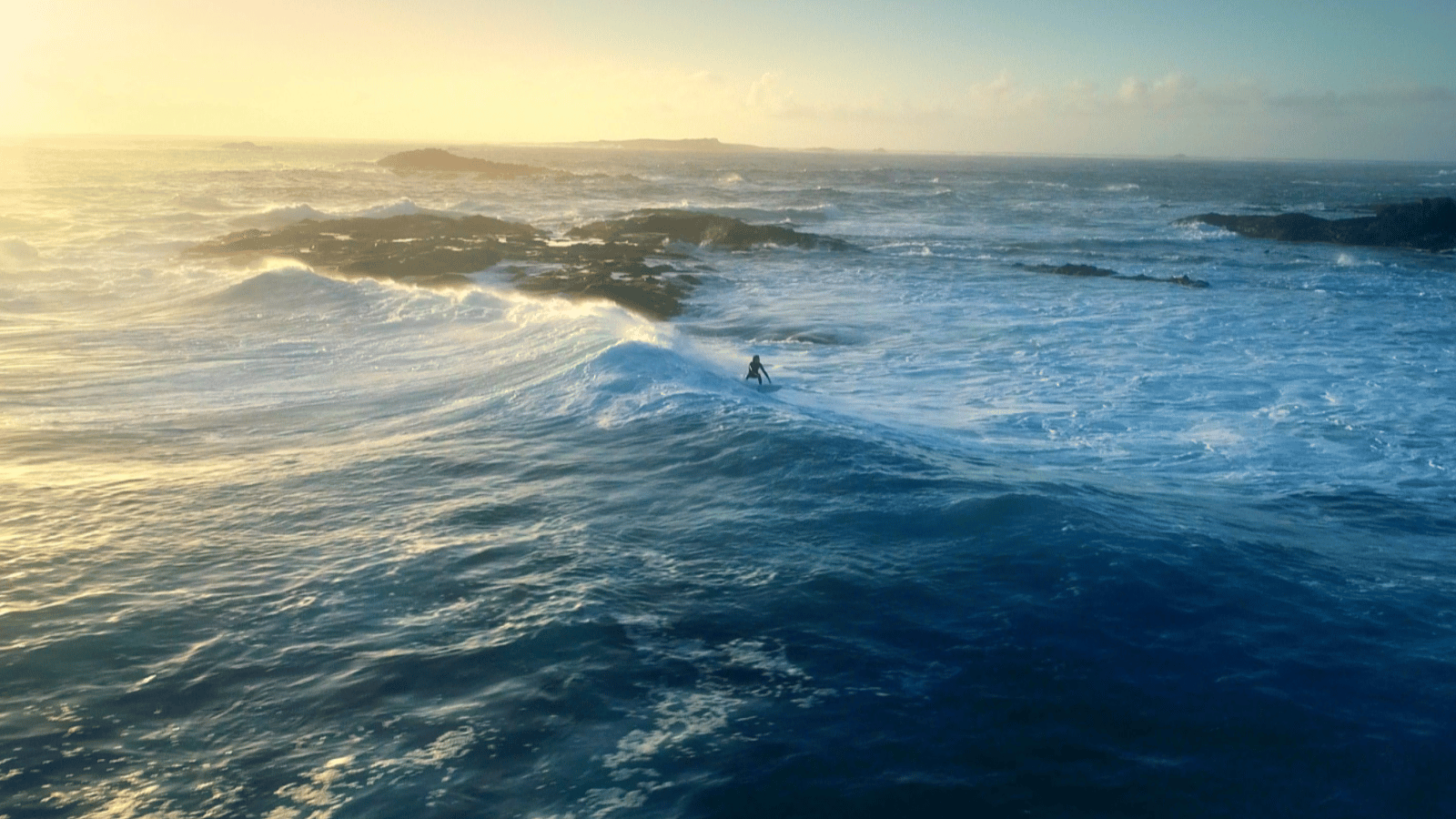 Still from Savage Waters. Courtesy of Hebrides International Film Festival.
The festival takes place at a range of established arts cinemas and new community venues across the Hebridean island, from Stornoway's renowned arts hub An Lanntair to its most Northerly venue Taigh Dhonnchaidh (aka 'Duncan's House') at Port of Ness , via Castlebay Hall on the Isle of Barra and the Hebrides exciting new Gaelic cultural hub Cnoc Soilleir on Uist.
HIFF programmer Muriel Ann Macleod said: "We are thrilled that the Hebrides International Film Festival is returning to bring great film stories from across the world to our island audiences in the Hebrides. This year's festival shines a light on contemporary stories of change, both in how we are all negotiating dealing with environmental issues as systems change and cultures struggle to continue. Our programme reflects a diversity in island and First Nation experiences around the world and right here at home, including Maori, Canadian and Gaelic stories. We are offering Hebridean cinema goers a festival packed with ideas, insight and ultimately positive solutions for climate action and social change. Our Film Festival aims to reach our island audiences in their community venues to support film events in rural locations and encourage the wonderful volunteer promoters in these venues to screen more films. We hope audiences across the islands enjoy this little gem of a festival and invite them to support their local venues as they are such a valuable part of our communities".
The Hebrides International Film Festival is funded by Screen Scotland, Film Hub Scotland, the BFI FAN Network with support from the National Lottery, An Lanntair, Taigh Chearsabhagh, Eden Court Theatre, Ceolas, University of the West of Scotland, UistFilm and Rural Nations CIC.
Ticket Details
Tickets to all events are available on a pay-what-you-can sliding scale of £5-£8 (with festival day passes at £12) and can be booked online at www.hebfilmfestival.org or by calling the relevant venue. Limited tickets may be available on the door for each event but pre-booking is advised. For the full festival schedule and individual venue contact details please visit www.hebfilmfestival.org or pick up a print brochure from locations across the Hebrides.
---
More information
About Hebridean Film Festival
The Hebrides International Film Festival 2023 screens high quality contemporary film on the theme of Aspiring to change the world through story and environmental documentary.
In 2023 the Festival will screen film in 10 venues across the Outer Hebrides from Ness in Lewis to Castlebay in Barra. HIFF presents a varied programme of award winning drama features and inspiring documentaries, with each feature film screening a short film is curated in support, to give added value.
Each year the event screens film simultaneously during one week across the Hebrides with the aim of increasing awareness in the quality and diversity of contemporary world Cinema. In the process we focus on environmental issues of adaptation and mitigation and also on what change means to diverse rural cultures and island communities across the world. The Festival strives to be inclusive the, events are available to everyone, we support groups to attend, projectionist support rural venues to present films. All the venues and their communities are linked in one cohesive activity – celebrating cinema.
2023 sees the first of Immersive experiences being presented in island communities as part of HIFF and when possible Film makers give in person or streamed Q&As or Directors Masterclasses for the local Industry sector as part of the Festival.
The Hebrides International Film Festival is a project by Rural Nations Scotland CIC
https://hebfilmfestival.org/hebrides-international-film-festival