Director: Marie Lidén
Producer: Aimara Reques
Co-producer: Su Bainbridge
Co-producer: Lorna Ferguson
Associate Producer: Beth Allan (Forest of Black)
Cinematographer: Michael Sherrington
Editor: David Arthur
Composer: John Lemke
Sound Designer: William Aikm
Screen Scotland Funding: The film accessed £39,880 through our Film Development and Production Fund to support Scotland Based female artist and filmmaker to make her first feature documentary, supported by experienced producers and one of Scotland's leading editors.
---
Synopsis
For over a decade William has been living with a debilitating condition that has forced him to retreat from society and live in isolation, removed from modern technology. Electric Malady is an intimate window into William's isolated world and a moving and poignant depiction of a family, devoted to finding a way to save their son.
What is it like to suffer from a condition that you cannot prove? A condition that profoundly changes your life and forces you to withdraw from society and live in isolation for years. Isolation is something that we can all relate to now, having lived through strict lockdowns. Many of us struggled, but imagine how much more difficult it would be to be forced into isolation by an affliction that the world does not recognise or understand.
It was at his workplace that William and two colleagues began to feel the effects of exposure to electromagnetic fields, a condition known as electrosensitivity. He lives alone in a remote cottage where he sits under layers of protective fabrics, stacked so thickly on his head that he looks like a tragic cartoon ghost.
Electric Malady follows William's contemporary story, whilst archive clips from William's own private video diaries and family home movies provide a window into his intricate life journey.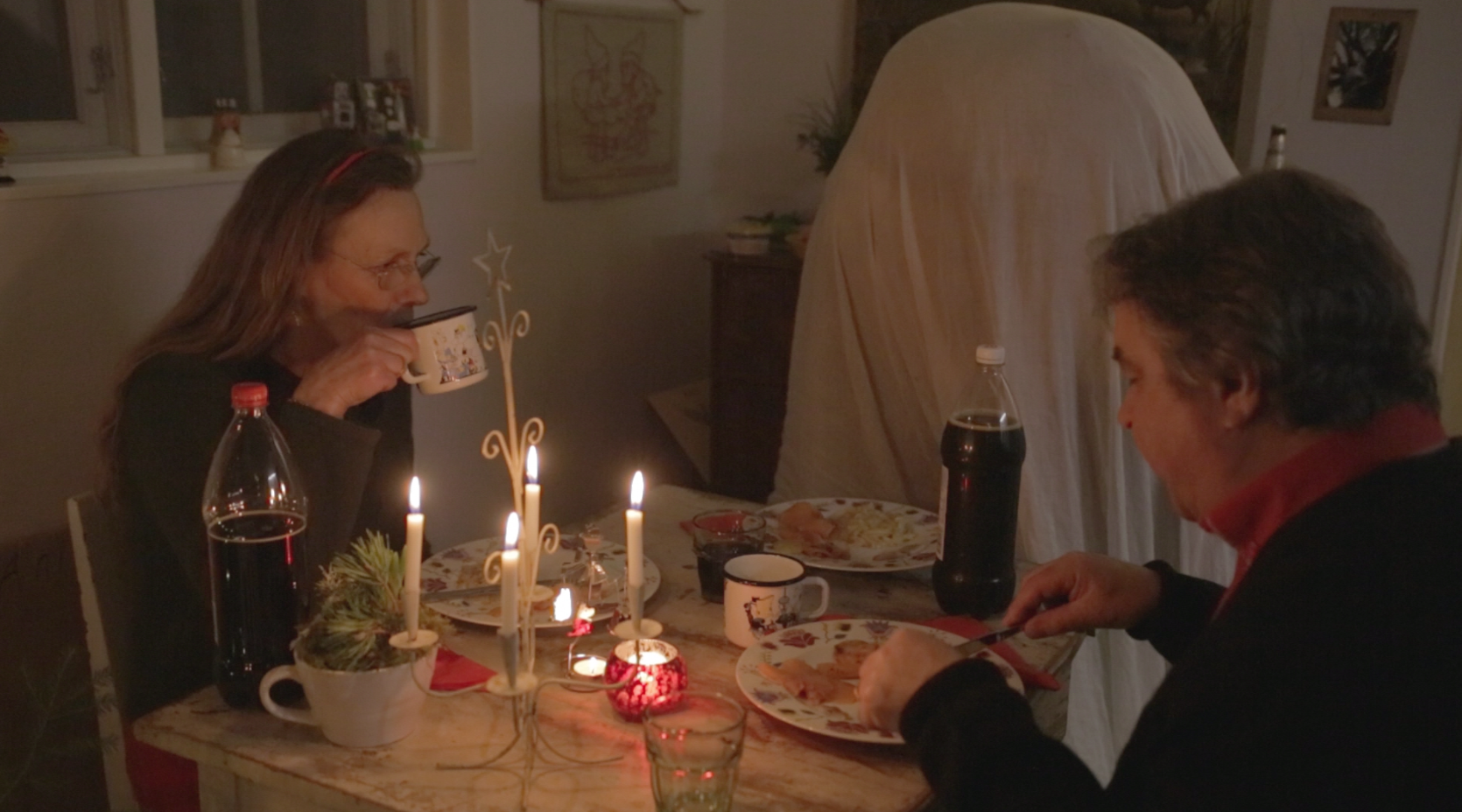 Still from Electric Malady. Courtesy of Aconite Productions.
More information
Notable festival screenings: CPH:DOX 2022, Sheffield Doc Fest 2022, Edinburgh International Film Festival 2022
---
Header image: Still from Electric Malady. Courtesy of Aconite Productions.