Director: Cindy Jansen
Producer: Grant Keir (Faction North) and René Gossens
Screen Scotland Funding: The film accessed £89,615 National Lottery and Scottish Government funding through Screen Scotland's Film Development and Production Fund to support Scotland-based production company Faction North to develop this important European co-production opportunity, offering development opportunities to the whole team.
World premiere: Edinburgh Film Festival 2021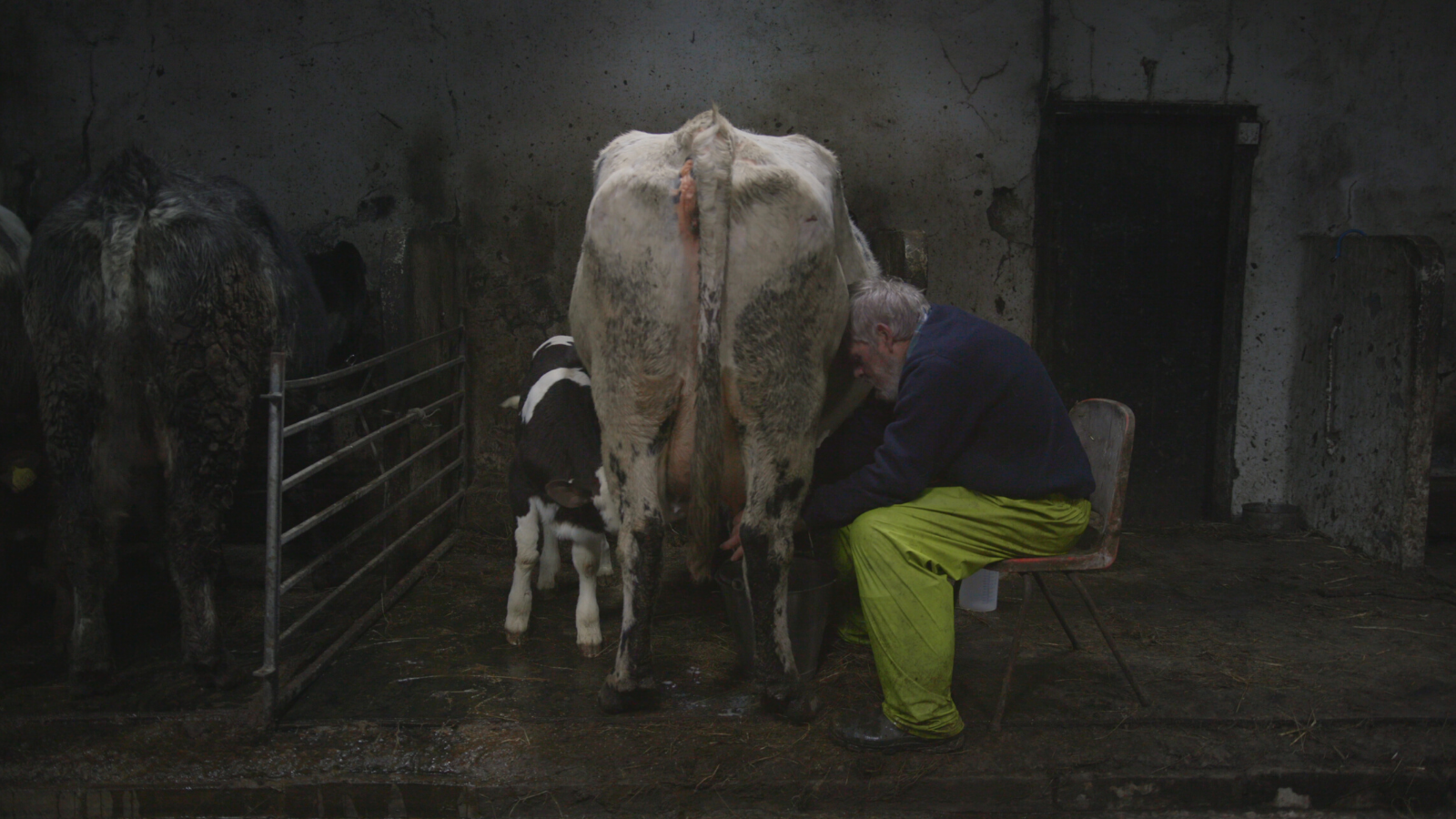 Lawrence MacEwen milking Cow. Credit Productie and Faction North ©2021.
---
Synopsis
Theatrical documentary about retired patriarch Lawrence MacEwen, as Laird of the Isle of Muck, it has been his mission in life to preserve the fragile society on this inner Hebridean island, so it may pass to future generations. Directed by Cindy Jansen (Auld Lang Syne, International Film Festival Rotterdam), Prince of Muck is a stunningly shot and beautifully realised cinematic documentary about a man struggling to accept he no longer controls his life, nor the isle he so loves, as he did in former years.
More information
Prince of Muck is a Dutch-Scottish co-production between De Productie and Faction North, with support from the Netherland Film Fund and Screen Scotland.