Year: 2020
Presenter: Hamza Yassin
Head of Production: Rosie Riding
Senior Production Co-ordinator: Kirsty McLean
Production Assistant: Marie-Claire Farmer
Editors: Simon Hamilton, James Gellately
Executive Producer: Wendy Rattray
Filmed, Produced and Directed by Morag Tinto
Aerial Photography: James Shooter
Dubbing Mixer: Adam Wood
Colourist: Ben Mullen
Online Editor: David Leishman
Legal & Business Affairs: John Villeneau
---
Synopsis
The Ardnamurchan peninsula on the west coast of Scotland is one of the most spectacular wildlife locations on the planet. We follow wildlife cameraman Hamza Yassin as he endeavours to capture iconic species like red deer, pine martens, white tailed sea eagles and puffins that live on his doorstep. He earns his living by filming and selling beautiful footage of incredible animal behaviour.
Throughout the course of one summer when the natural world is in full glory, Hamza must try to film as much as he can to enable him to survive the coming year.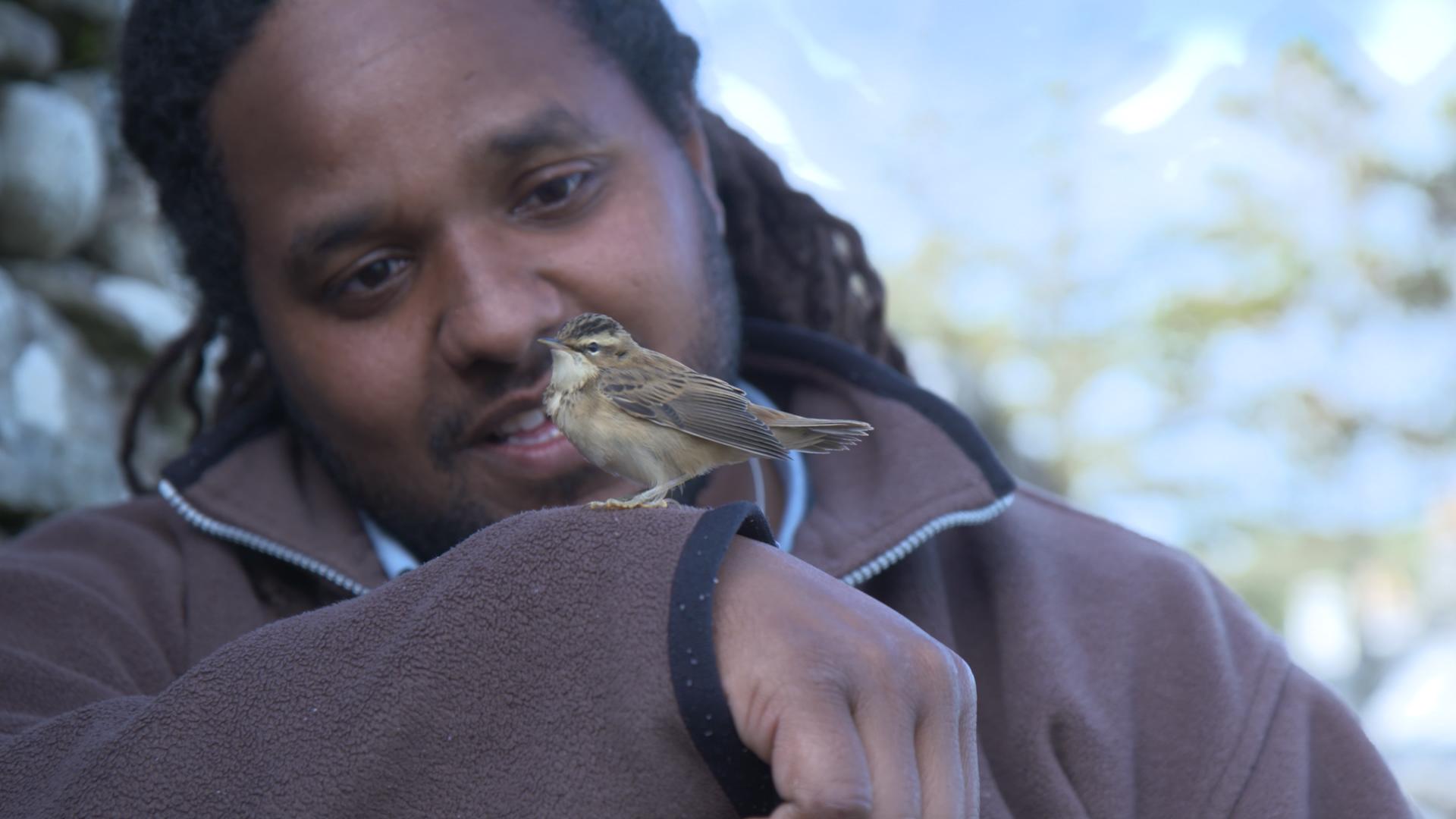 Presenter Hamza Yassin looking at a bird resting on his arm.
More information
The documentary is now available to stream on All 4.
Header image: Courtesy of Hello Halo Productions