Director: Hannah Currie
Producer: Beth Allan (Forest of Black)
---
Synopsis
When Paul suffers a massive brain injury the long-lasting effects are bizarre and frustrating, leaving him caught in a perpetual loop of joke telling. Paul's wife Lindsay is left to pick up the pieces, shouldering all the responsibilities within the household.
In their remote country croft in the Wicklow mountains, Ireland, the couple are increasingly isolated from friends and family who struggle to cope with Paul's behaviour. With no sign that things will change, is Lindsay's love for the person Paul once was enough to sustain her through the reality of her situation – a true life Groundhog Day?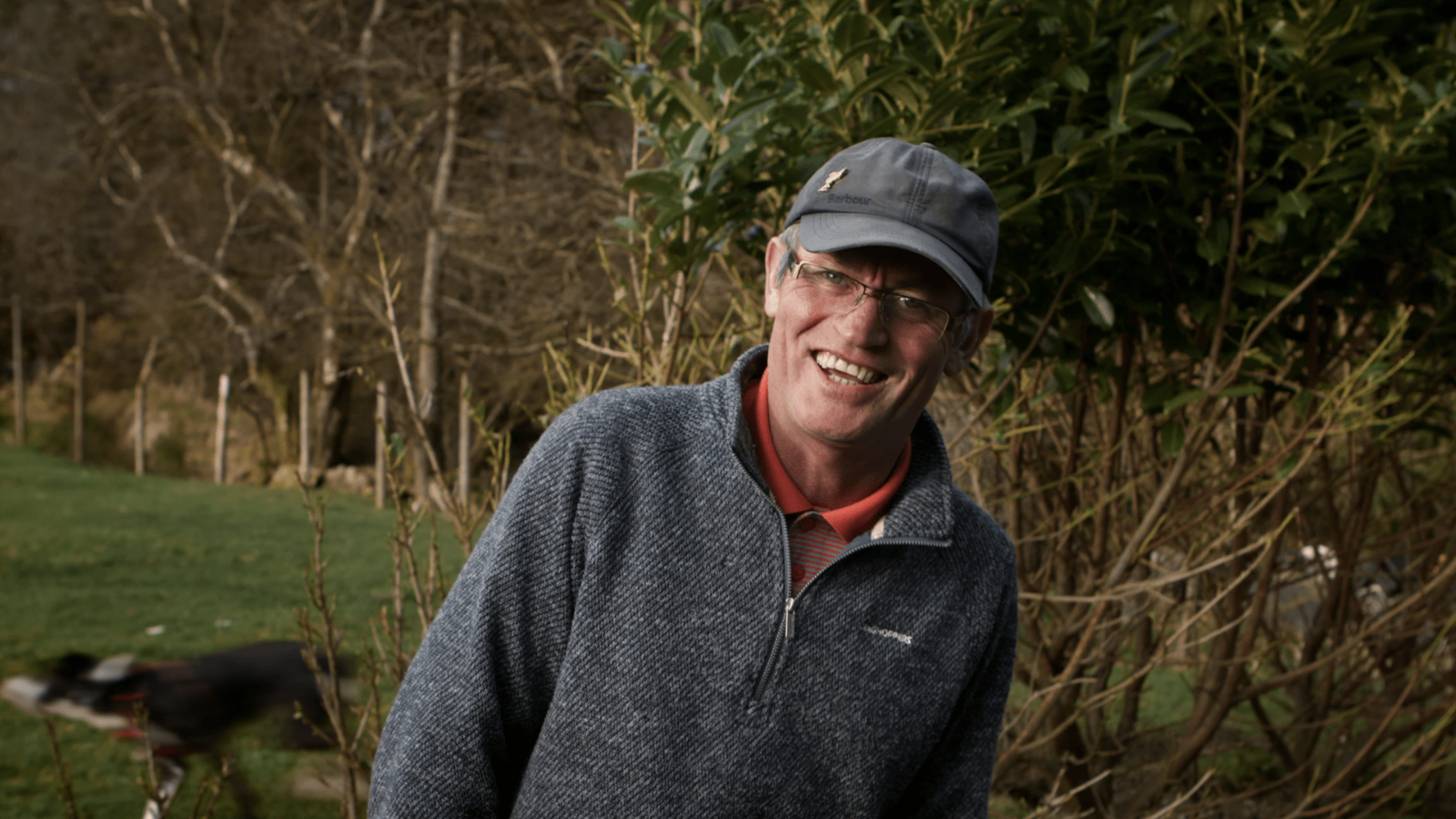 Still of Paul in That Joke Isn't Funny Anymore, courtesy of Forest of Black productions.
---
More Information
Highlights
WORLD PREMIERE – Edinburgh International Film Festival 2019
DOC NYC 2019
Leeds International Film Festival 2019
Cucalorous Film Festival 2019
Inverness Film Festival 2019
BAFTA Scotland – Best Short Film
Docfeed Einhoven 2020
British Shorts Berlin 2020
Glasgow Short Film Festival 2020
Salem Film Festival 2020
VERA Film Festival 2020
Scottish Mental Health Arts Festival 2020 – Best Short Documentary
San Francisco Film Festival 2020
Hot Docs Canadian International Documentary Festival 2020
This is England Film Festival 2020
Crossing the Screen Festival – Best Short Documentary
Grierson Awards 2020 – nominated Best Short Documentary
CUFF.Docs 2020 – Audience Award
To arrange a screening please contact: [email protected]