Year: 2023
Director: Patrick Harkins
Writer: Neil Forsyth
Executive Producers: Neil Forsyth, Neil Webster, Nerys Evans
Producer: Margaret Matheson
Cast: Mark Bonnar, Jamie Sives, Emun Elliott, Phyllis Logan, David Hayman, Anders Hayward, Amelia Isaac Brown, Greg McHugh, Tamsin Topolski, Isaura Barbe-Brown, Euan McNaughton, Henry Pettigrew, Anita Vettesse
Production companies: Happy Tramp North and Expectation
Broadcaster: BBC Scotland and BBC Two
---
Synopsis
The final part of the trilogy sees the brothers back together but enemies old, and new, cause them to seek ever more desperate solutions to their problems. Digging deep into their past, Max and Jake hope to finally find a future free of danger... and each other.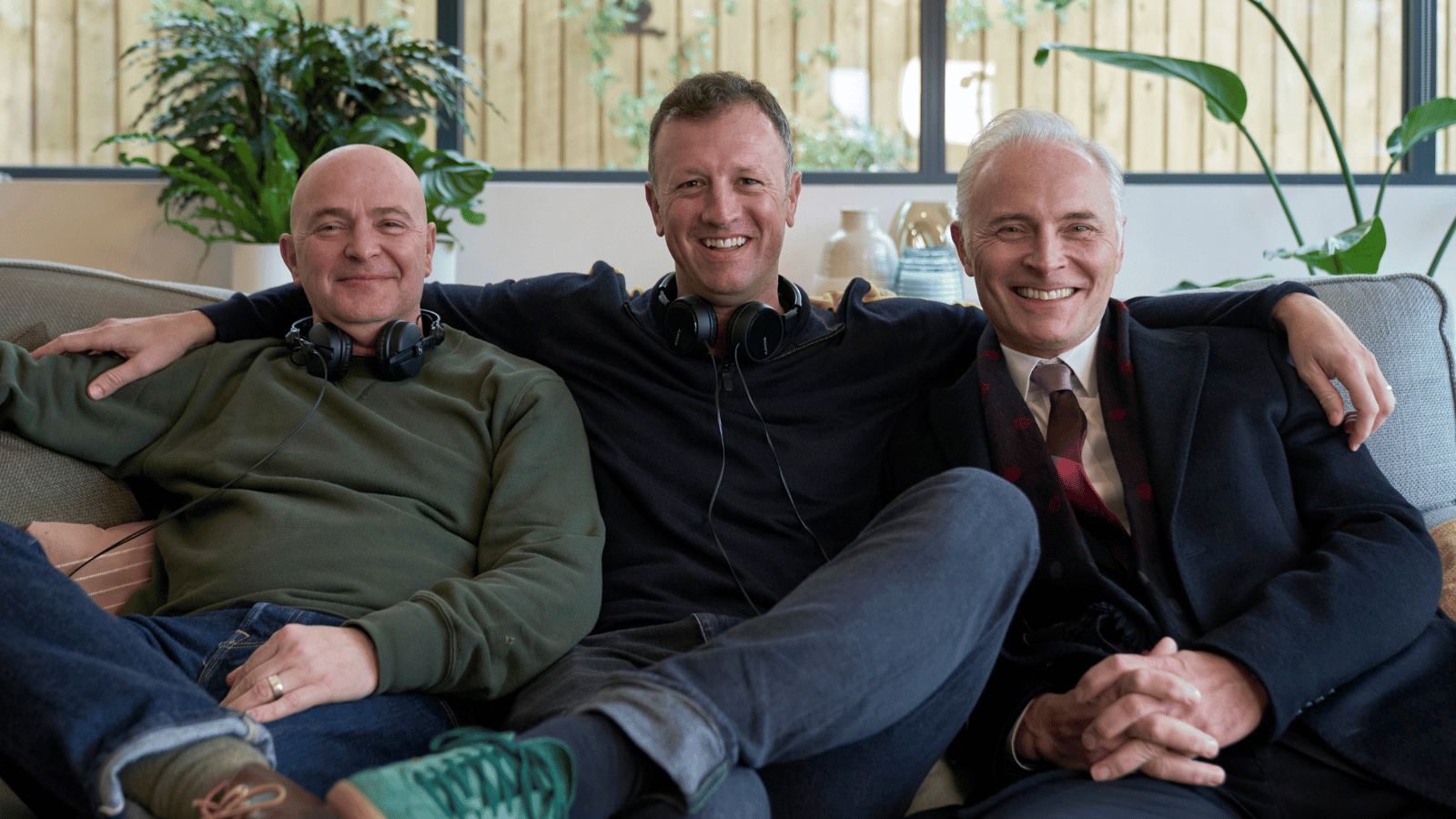 Guilt Series 3 behind-the-scenes. Director Patrick Harkins, Writer Neil Forsyth and Actor Mark Bonnar. Courtesy of BBC/Expectation/Happy Tramp North/ Anne Binckebanck
More information
Filming Location: Guilt series 3 shot on location across Scotland including Edinburgh, Glasgow and the highlands.
Release: Guilt series 3 will be available on the BBC iPlayer on Tuesday 25 April 2023 whilst airing on BBC Scotland and BBC Two.
Header image courtesy of BBC/Expectation/Happy Tramp North/ Anne Binckebanck