Year: 2022
Genre: Children's, Animation
Director: Micky MacPherson
Writer: Bar Ben-Yossef (Head Writer)
Producers: Tina Foster
Executive Producers: Micky MacPherson
Animation/VFX: Interference Pattern / Danny Carr
Cast: Laura Main, Joe Pasquale, Gavin Mitchell, Bex Wood, Paul Tylak, Amalia Vitale, Daniel Stubbs-Benbow
Screen Scotland funding: Roots & Fruits accessed £160,000 through Screen Scotland's Broadcast Content Fund to support this innovative format, which has created opportunities for an incredibly high-quality creative team right across the production and further showcases Scotland's world-class animation and production sectors.
---
Synopsis
After reaching out to every corner of the globe in search of the finest, greatest, most talented crops out there, Plum Films is proud to present your ultimate 5 (minutes) a day - Roots & Fruits!
A sensational animated musical variety show, featuring a different guest fruit or veggie in each episode, alongside a magnificent permanent cast - including your wonderful host, Pak Choi, the ever-so-enthusiastic backstage correspondent Kiwi, and the best floor-manager in town, Chicory!
Join us on a delicious and nutritious spectacle, as we get exclusive interviews with our natural born superstars, discover amazing facts, and experience unforgettable performances live on stage.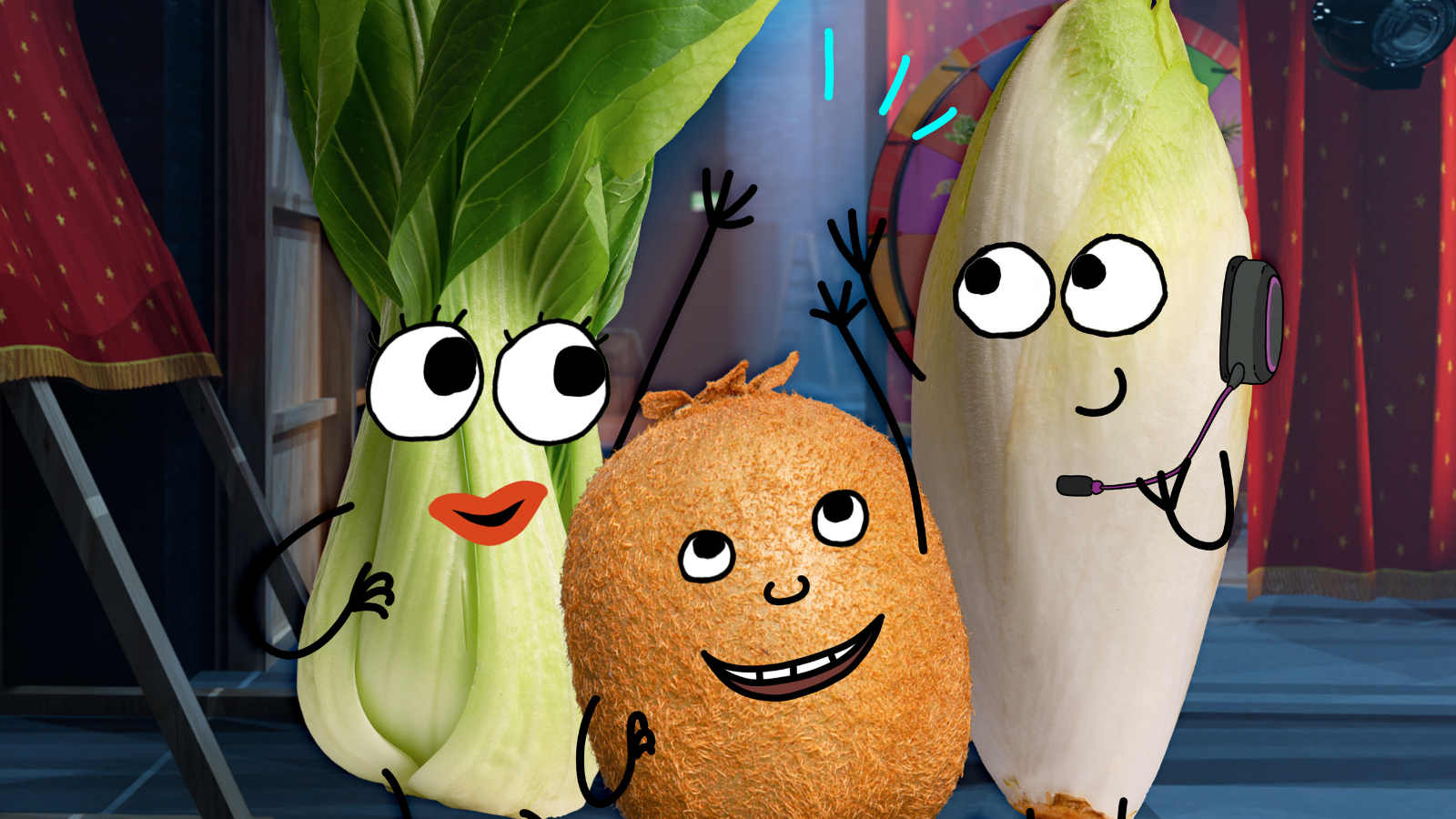 Still from Roots & Fruits, courtesy of Plum Films
More information
Release: Roots & Fruits will launch on Cbeebies on Monday 24 Oct 2022 with episodes going out weekdays at 1045am. The series will also be available on the iPlayer.