Year: 2023
Genre: Children's series
Director: Stewart Svaasand
Producer: Peter Gallagher
Writer: Catriona Lexy Campbell
Co-writer: Marc Pye
Cast: Holly Sweeney Duffy, Caitlin Culbertson, Finlay Morrison, Ruaraidh MacRitchie, Iain MacRae, Darren MacLean, Linda MacLeod, Cathy MacDonald
Production company: Sorbier Productions
Broadcaster: BBC ALBA
Screen Scotland support: The production accessed £149,512 through Screen Scotland's Broadcast Content Fund to support emerging Gaelic language writing and to develop Scotland's Gaelic language children's drama sector.
---
Synopsis
Della and her younger sister Lou live with their Dad at Number 3, a guesthouse that has seen better days. When Marco moves to the island, the girls hope they've found a new friend. But with meddling MacIomhair at his rival hotel just down the road, there could be chaos!
Will Marco's stressed-out Mum Rosa let him hangout at messy Number 3? Will Dad Mata ever pay the bills on time? And will mysterious Babs, be able to find the legendary faerie cat in the woods? There's never a dull moment, at Number 3 ...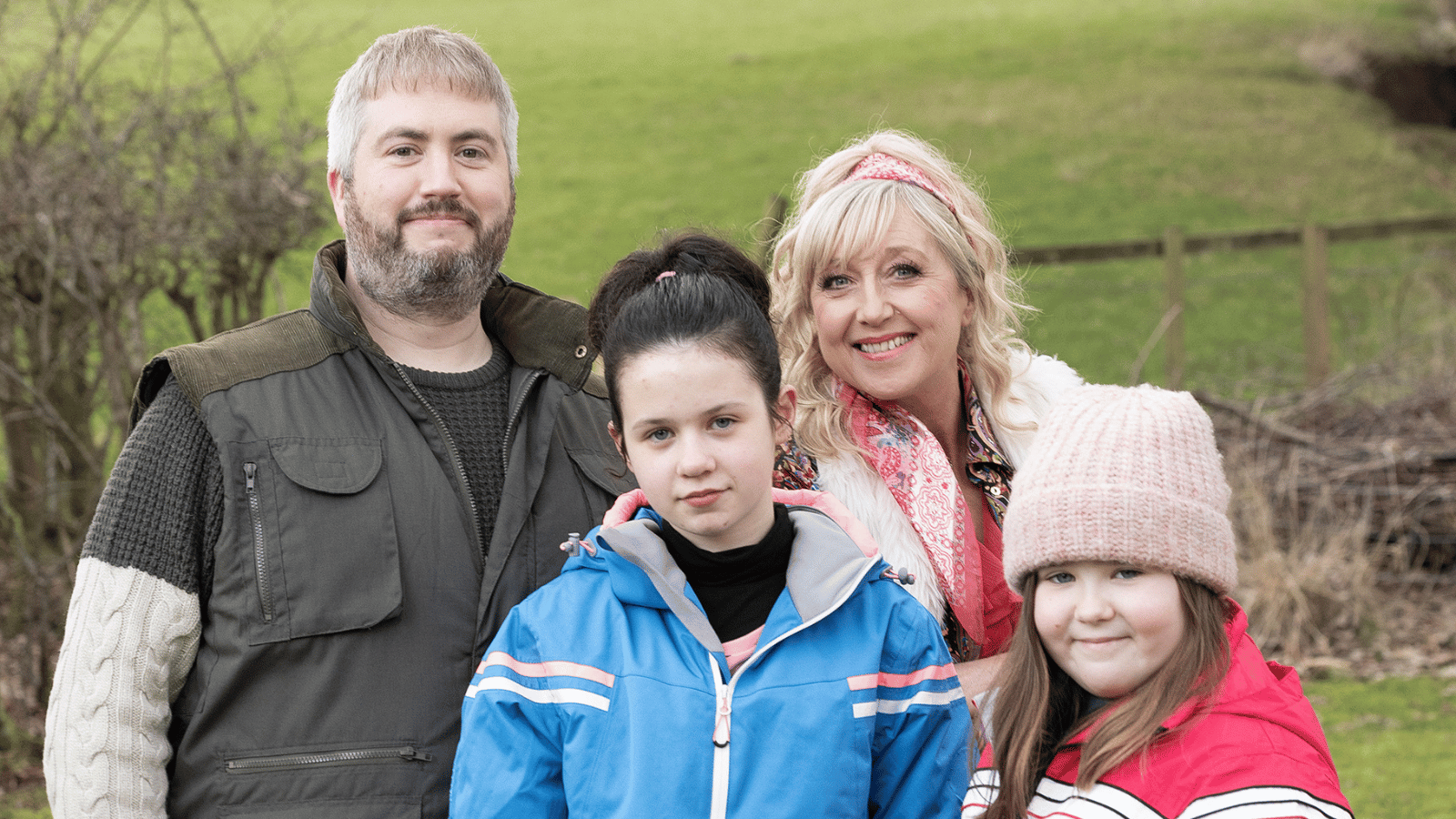 Darren MacLean as Mata, Cathy MacDonald as Babs, Holly McSweeny Duffy as Della, Caitlin Culbertson as Lou. Photograph by Robert Pereira Hind. Credit: Sorbier Productions