Scotland's drive to boost international co-productions takes a step forward this week when Europe's renowned film producer network, ACE Producers, meets in Edinburgh.
The four-day Scotland-based summit (4-7 November), represents the network's first ever meeting in the UK and is taking place in partnership with Screen Scotland.
Across the programme, 100 leading European and Scottish independent film producers will come together to discuss film projects, learn from case studies, share experiences and business practices in a fast-changing market. Co-production is how like-minded producers pool creative and financial resources, with the aim of films and TV productions of greater scale and reach. This will be a unique opportunity for European producers to strengthen bonds with Scotland's producing community and learn about its attractive filming and financing landscape.
The event will be attended by Cabinet Secretary for Culture, Angus Robertson who will welcome delegates on behalf of the Scottish Government.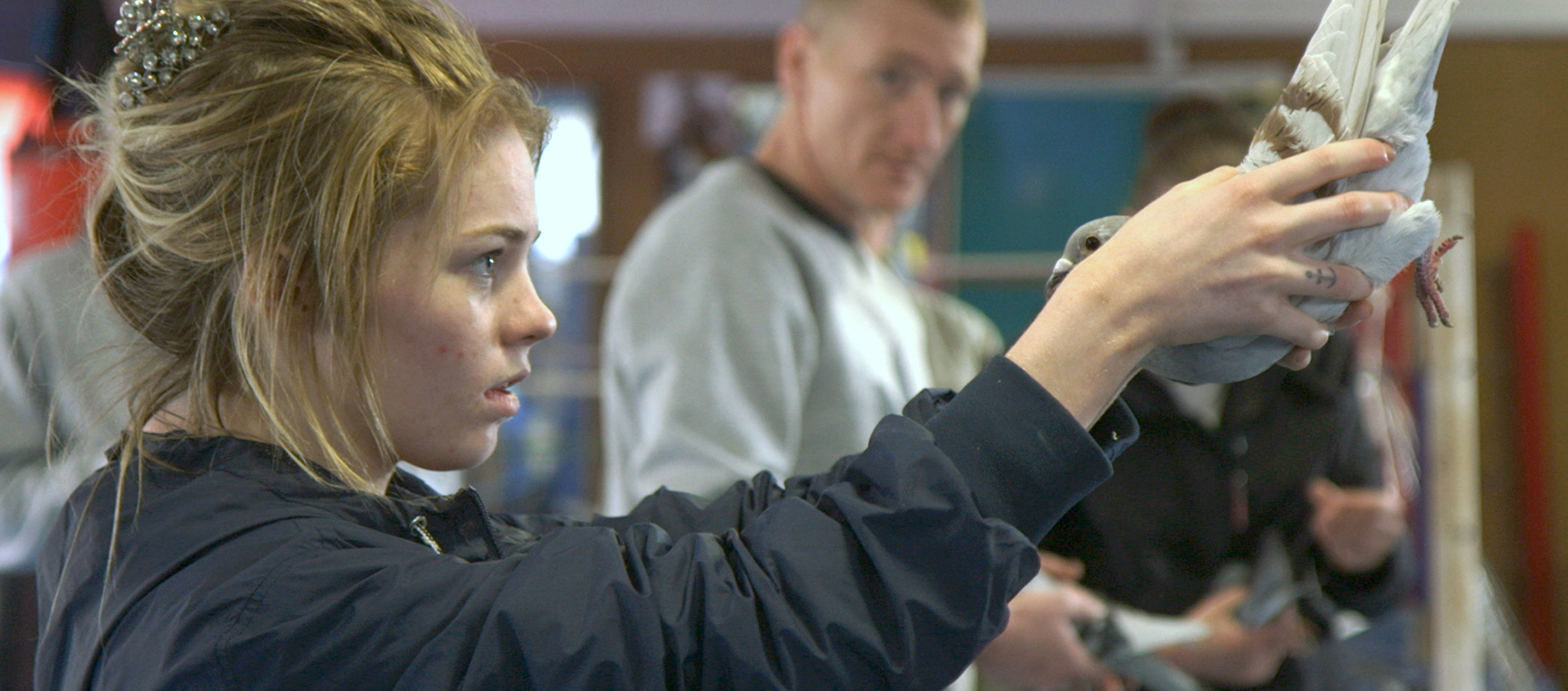 Still from Scheme Birds
Jacobine van der Vloed from ACE Producers said: "As one of the leading European producers' networks, ACE Producers is thrilled to enrich its network and to be able to connect with so many talented independent Scottish producers. We truly believe that strong partnerships and quality exchange are the core of successful European cinema. We would like to thank Screen Scotland for being our partner in strengthening independent producers."
The event comes fast on the heels of Ben Sharrock's critically acclaimed, award-winning Limbo as well as co-productions such as Mr Jones, My Son, Prince of Muck, and Aquarela, where producers from Scotland partnered with companies from Poland, France, the Netherlands, Germany, Denmark and the US.
Screen Scotland's Executive Director, Isabel Davis said: "We welcome the ACE producers to Scotland with open arms.
"Scotland is part of Europe, with profound and long-standing connections to its filmmaking community, and with a strong track record of supporting co-productions. We're looking forward to the creative sparks flying as the producers spend time together over the next few days, seeking out unique and authentic stories that they can bring to the screen together."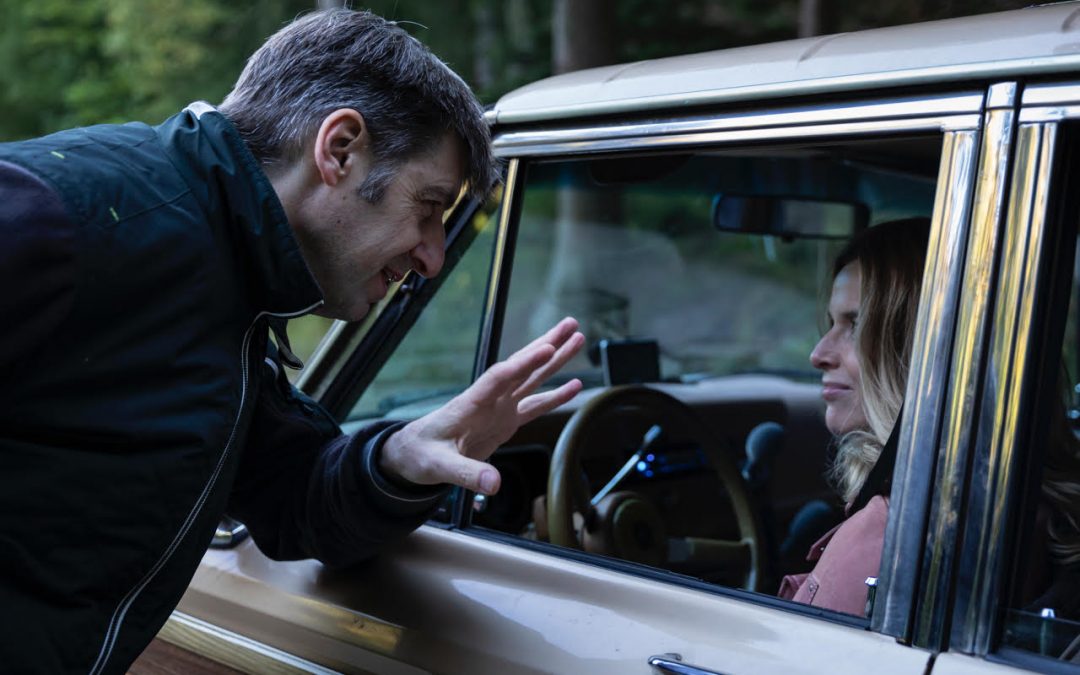 Elbert van Strien directs Repression.
Header image: Still from Nobody Has to Know.
---
Background
Our latest Scottish/European co-productions include:
My Son - the upcoming thriller starring Claire Foy and James McAvoy shot in Lochaber in Autumn 2020 was a co-production between Sixteen Films, Wild Bunch in Germany and France's Une Hirondelle Productions alongside STX Films in the US. My Son accessed £200,000 through Screen Scotland's Production Growth Fund backed by the Scottish Government and The National Lottery.
Nobody Has to Know - Belgian filmmaker Bouli Lanners wrote and directed this Scottish-Belgian-French co-production which shot on location on the Isle of Lewis and stars Game of Thrones star Michelle Fairley. Nobody Has to Know was selected for Toronto International Film Festival 2021. The film was produced by Glasgow-based barrycrerar, France's Playtime and Versus Production from Belgium. Nobody Has To Know was supported by £400,000 from Screen Scotland's Film Development and Production Fund backed by the Scottish Government and The National Lottery.
She Will - A Scottish-Dutch-US co-production was co-produced by Scotland's Bob Last and Wendy Griffin and stars Rupert Everett, Alice Krige and John McCrea. Directed by Charlotte Colbert, She Will screened at London Film Festival 2021.
Prince of Muck - a Dutch-Scottish co-production between De Productie and Faction North with support from the Netherland Film Fund and Screen Scotland. The feature-length documentary about retired patriarch Lawrence MacEwen, Laird of the Isle of Muck was directed by Cindy Jansen. The film had its premiere at Edinburgh International Film Festival 2021. The film accessed £73, 385 through Screen Scotland's Film Development and Production Fund backed by the Scottish Government and The National Lottery.
Repression - Shot on location in Aberdeen the film was a Dutch-Scottish co-production directed by Elbert van Strien and starring Thekla Reuten, Emun Elliott, Rebecca Front, Peter Mullan and Bill Paterson and was released in 2020. Repression accessed £250,000 through Screen Scotland's Film Development and Production Fund backed by the Scottish Government and The National Lottery.
Scheme Birds - Winner of Best Documentary Feature at Tribeca Film Festival 2019, Scheme Birds was a Swedish-Scottish co-production directed by Ellen Fiske and Ellinor Hallin and co-produced by Scottish producer Ruth Reid. The film accessed £130,000 through Screen Scotland's Film Development and Production Fund backed by the Scottish Government and The National Lottery.
Co-producing with Scotland:
Screen Scotland has a range of funds including Screen Scotland's £4m Film Development & Production Fund and the £3.5m Broadcast Content Fund.
These run alongside the £2m-a-year Production Growth Fund, aimed at supporting large-scale productions who base themselves in Scotland, and are all complemented by further funding to support skills and talent development in the sector.
Those co-producing with Scotland also have access to UK benefits and UK-wide funding. Through its Screen Commission, Screen Scotland also offers confidential, tailored and expert advice as well financial support for the costs of recces, schedules and location scouts.
Full information about Scotland's co-production funding and opportunities can be found in Screen Scotland's ACE Producer's Brochure (pdf opens in new window.)
ACE Producers
Strengthening independent producers, ACE Producers uses the power of the ACE Network's collective knowledge to tackle the challenges and seize the opportunities in an everchanging industry. ACE Producers enables profound collaborations through honest dialogue in the safe trusted space of the ACE Network and fosters valuable exchange of high-level knowledge about the independent audio-visual industry in Europe and beyond.
Screen Scotland
Screen Scotland is driving the cultural, social and economic development of all aspects of the sector in Scotland through enhanced funding, services and support and backing from Scottish Government and The National Lottery. Screen Scotland sits within Creative Scotland and works in partnership with Scottish Enterprise, Highlands and Islands Enterprise, Skills Development Scotland, Scottish Funding Council, working in close collaboration with the sector to ensure its success. screen.scot / Twitter / Instagram.
Media Contact
Eilidh Walker
Media Relations and PR Officer, Screen Scotland
M: 07545 402 064
[email protected]