Silver Mountain Distribution, the worldwide sales division of Carey Fitzgerald's Irish-based Silver Mountain Productions, has acquired Borja Alcalde's creative documentary La Sagrada Familia for international sales.
The Spanish-language documentary follows an unusual Peruvian family on a 1000-mile road trip from their home in the Sacred Valley of the Incas, deep into the Amazon rainforest. The parents work as shamans guiding ayahuasca ceremonies, but they and their three teenage kids are increasingly addicted to modern technology – smartphones, videogames and Netflix. They hope to find a better balance in their lives, but with their camper van needing constant repair and no Wi-Fi to distract the kids, the journey becomes the ultimate test for their relationship.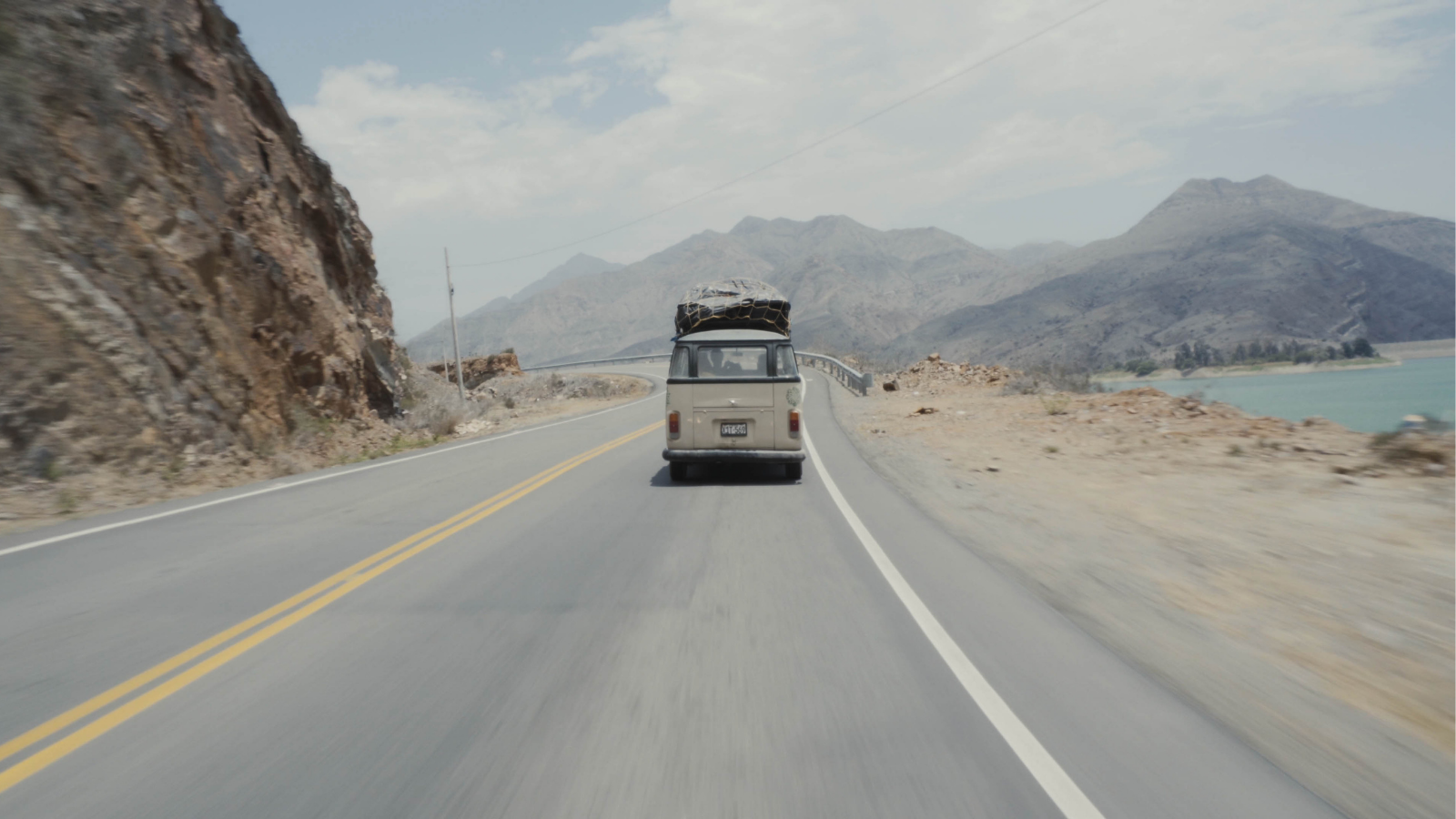 Still from La Sagrada Familia, courtesy of Yanantin World.
The film is the feature directing and producing debut of Glasgow-based Basque filmmaker Borja Alcalde, backed by an experienced team of Adam Dawtrey as executive producer and Colin Monie as editor. The mesmerizing original score is created and performed by Argentinian cult singer-songwriter Juana Molina – the first movie soundtrack in her 25-year career - which blends beautifully with the visually intoxicating emotional and magical journey of La Sagrada Familia.
The film is co-financed by Screen Scotland, BFI Doc Society and Wav Lab Studio.
Borja Alcalde, the director, is a soul searcher who travelled to Peru on a personal quest for answers. He found the family first, but their spontaneous decision to take their kids on the road trip of a lifetime gave him a cinematic storyline, with a natural narrative arc, jeopardy, and something tangible at stake.
The film's World Premiere will be at the 75th edition of the Edinburgh Festival in August 2022. This year's full in-person programme has been brought together by a team of programmers led by Kristy Matheson, Creative Director of the festival. La Sagrada Familia will screen in the section "Heartbreakers", dedicated to friends, family, lovers and cheaters, on the 18 August (Everyman Cinema, 17.30) and 20 August (Filmhouse, 12.45), with more festivals to follow.
Tickets for the film screenings can be purchased now on the Edinburgh Film Festival website.
La Sagrada Familia was screened at Film London's London Screenings Breakthrough section in July, which is where Silver Mountain discovered the film.
Silver Mountain's Creative Director Dominique Murphy-de Neef commented: "Borja Alcalde's poetic cinematography and imagery of Peru is stunning and it's refreshing to see a story about a Shaman family focusing on their dynamics as people like you and I. La Sagrada Familia educates us on their culture while also showing us that we all experience many of the same things in life. It also reminds us about the beauty of spending time with your loved ones, the importance of connecting with nature, and how discovering your own people and culture can help you design the life you want to live. We can't wait to bring this incredible film to an international audience."
Director/Producer Borja Alcalde added "The journey is the destination… it's about breaking boundaries, stepping into the unknown and trying to do something different. I'm delighted that Carey and her team at Silver Mountain responded so enthusiastically to our film at the London Breakthrough Screenings. It's been a five-year journey to bring our sacred family to the big screen and I'm looking forward to working closely with them in order to introduce our wonderful family to audiences worldwide."