Once a refugee in Scotland, Aberdeen-based Director Hassan Nazer is celebrating for his film Winners — his first feature 100% financed and produced in Scotland — world premieres at August's 75th Edinburgh International Film Festival — Iranian- set Winners is a poignant, charming tribute to the transformative power of cinema
"I was born in Iran in 1979. At the age of twelve, I directed my first theatre show in the town of Garmsar. At eighteen I left home to study at the Arts University in Arak. During the course, I directed a large show with 10 female cast but it was boycotted by the university officials. They considered the women's appearance on stage as inappropriate. From that moment I knew my work would be banned if I continued to live in Iran." Hassan Nazer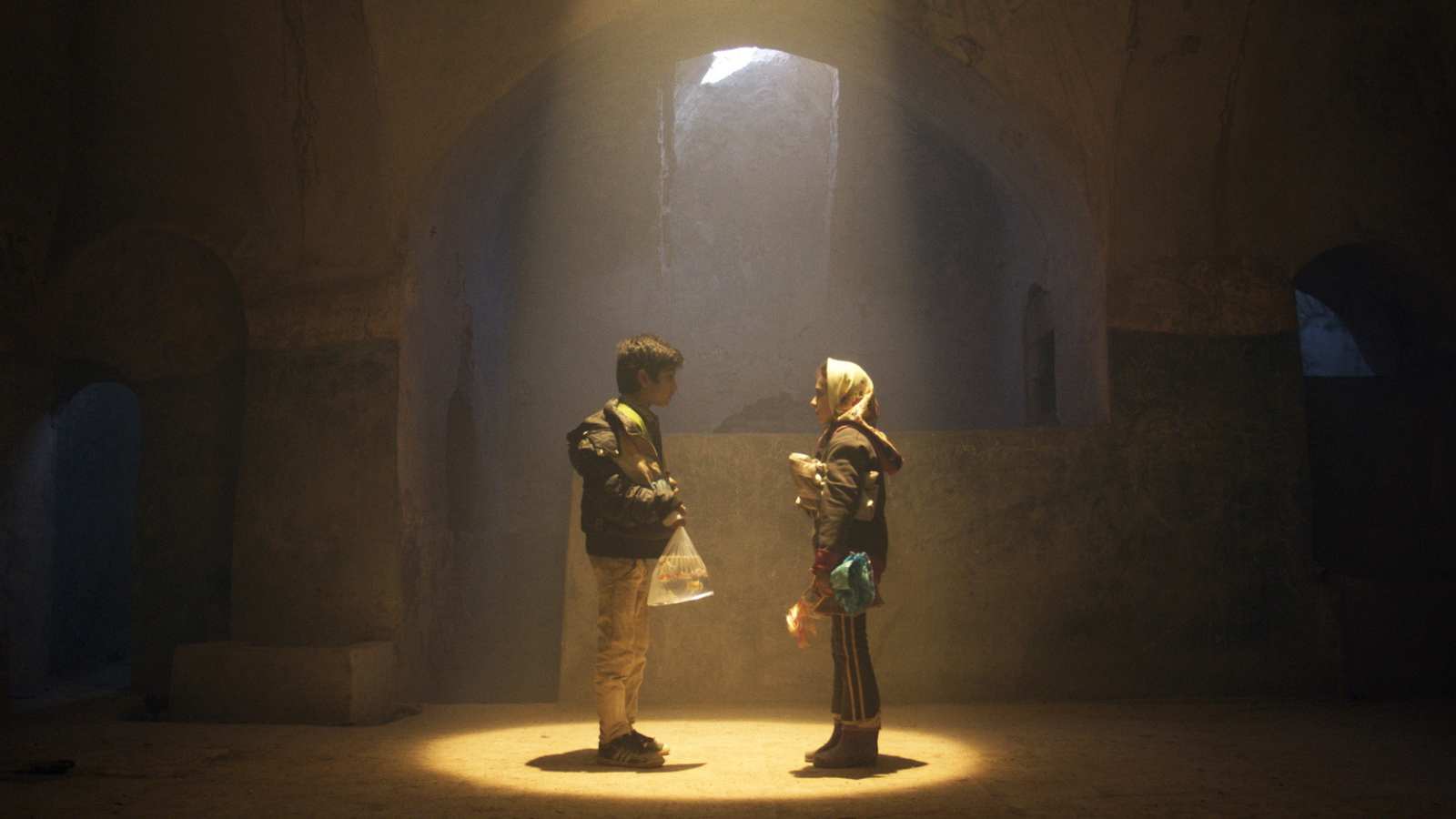 Still from Winners - Yahya and Leila in Hamam, courtesy of Sylph Productions 2022
Trafficked across Asia and Europe with the help of an uncle, Hassan arrived in Scotland as a refugee in 2000. Making films was his burning ambition and for the last twenty years he has worked towards this moment of recognition in his adoptive country.
First settling in Glasgow, Hassan found work in a kebab house off Sauchiehall Street. Pursuing his right to remain through the courts, he enrolled at Glasgow College in 2002 before making the leap to a film and media degree at the University of Aberdeen in 2006.
Within a few years, he started self-funding his own films but it has taken over a decade for Hassan to hit the level of Winners, a film supported by Screen Scotland and now being recognised internationally as a work of real quality.
Executive Producer for Screen Scotland Jennifer Armitage says: "Winners reminds us how film connects communities locally, nationally and globally. Screen Scotland is very proud to support it."
Produced by Nadira Murray (Sylph Productions, Edinburgh) and award-winning Glasgow- based producer Paul Welsh (Edge City Films/DigiCult), Winners is a homage to Hassan's childhood in a provincial village north of Tehran.
The film explores his abiding love of Iranian cinema and themes important to him including identity, imagination, self-expression and the idea of home.
Filled with the colours and cadences of rural Iran, Winners tells the story of nine-year old Yahya and his friend Leyla who discover a precious statue, lost in the village of Garmsar. Aided by his enigmatic boss Naser Khan (Silver Bear winner Reza Naji), Yahya finds the courage to return the treasure to its rightful owner.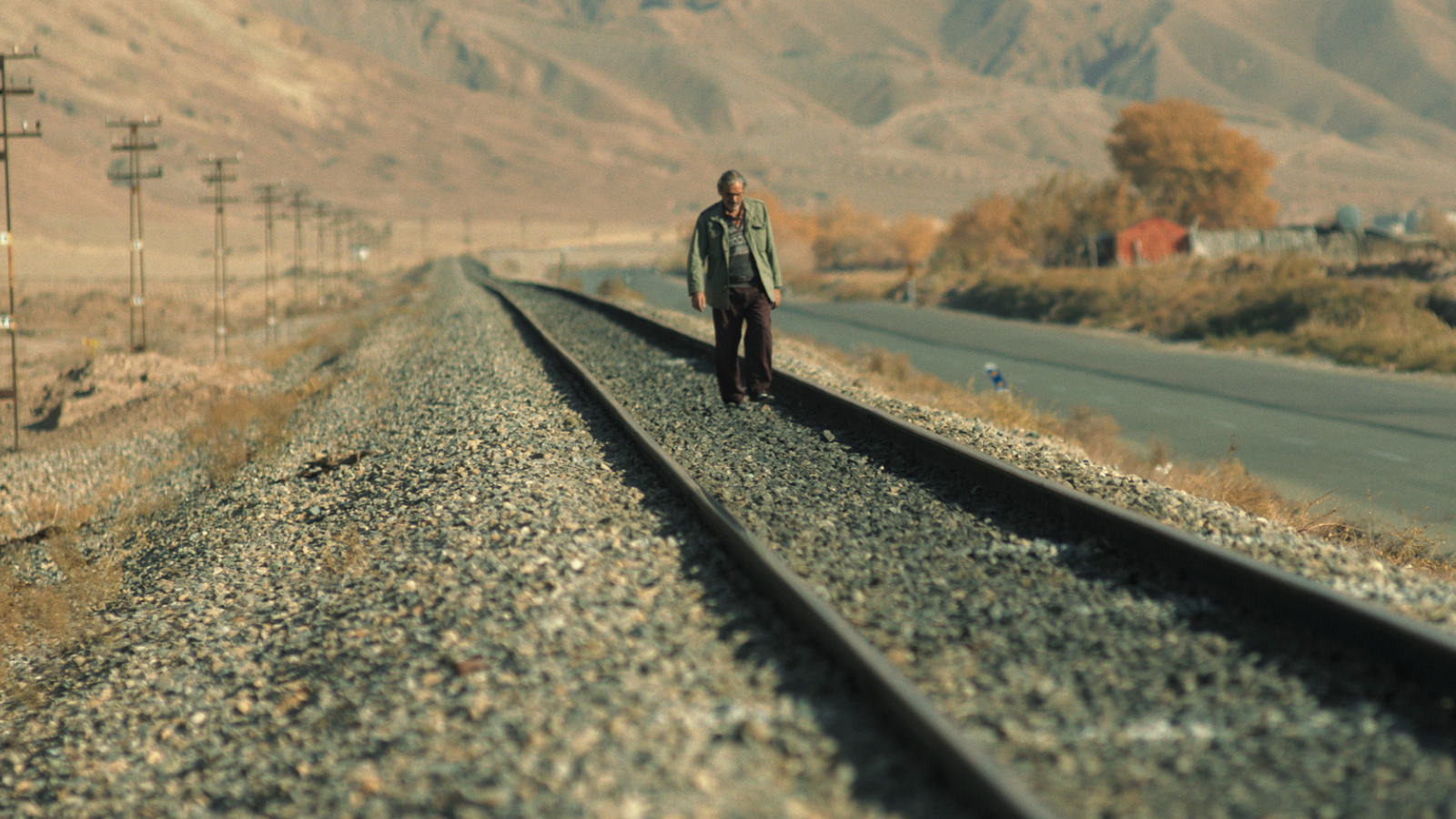 Still from Winners -Reza on Rail Tracks, courtesy of Sylph Productions 2022
Debut-producer Nadira Murray says: "Winners is a special film for me. It's a little glimpse into my own childhood growing-up on the Silk Road in Uzbekistan, watching Reza Naji in Iranian films and escaping into a story, away from hardship. And here I am now, part of that magical journey of making cinema and premiering Winners at EIFF."
Since the film secured its world premiere at the festival, Hassan's ambition to explore and express his mixed cultural heritage has come a step closer. Sharing new cultural perspectives, his distinctive storytelling, vision and style is inspiring.
A unique project for the UK, diverse on every possible level, Winners is a beautiful piece of cinema that's arisen at a point in time when the value of minority communities is being questioned and undermined time and again in this country.
"I've spent half my life living in the west and feel I've gained valuable insight because of that," says Hassan. "I want to combine my different cultural influences to develop a new style of cinema for a wide audience. And here in Scotland I know I'm free to explore any subject and theme without censorship."
---
More information
The world premiere of Winners takes place at EIFF on Saturday 13th August.
About Hassan Nazer
Now in his early forties, Hassan's successful Aberdeen-based restaurant business Cafe Harmony has allowed him to self-finance three feature films in the decade before Winners. Until now, he has never been supported practically or financially by the Scottish or wider UK film industry, preferring to shape his own destiny working at extreme low-budgets, learning his craft and making a name for himself in Iran, India and Afghanistan.
About Winners
A Sylph/World Films Production in association with Edge City Films Written/Directed by Hassan Nazer
Produced by Nadira Murray (Sylph Productions) Produced by Paul Welsh (Edge City Films)
Executive Produced by Jennifer Armitage (Screen Scotland) Starring Reza Naji (Children of Heaven, The Song of Sparrows)
Co-financed by Creative Scotland (through the National Lottery Fund)