Hannah Currie is a Documentary Filmmaker from Glasgow. Hannah currently has two films touring the festival circuit, We Are All Here, about the suicide of a young rapper from Glasgow, and That Joke Isn't Funny Anymore, about a couple coping with life after a devastating brain injury.
The latter, developed during Hannah's time on the Scottish Documentary Institute's Bridging the Gap programme, won the BAFTA Scotland award for Short Film in November last year.
The film also screened at DOC NYC and Cucalorus Festival, and Hannah took part in IDFAcademy's DocLab, a five-day programme for international talent in the field of documentary storytelling and interactive media. Screen Scotland was delighted to support Hannah's attendance at these Festivals through our Market and Festival Attendance Fund.
We recently chatted to Hannah about development, how the BAFTA Scotland award and attending these Festivals has impacted her career, and what she has planned for the future.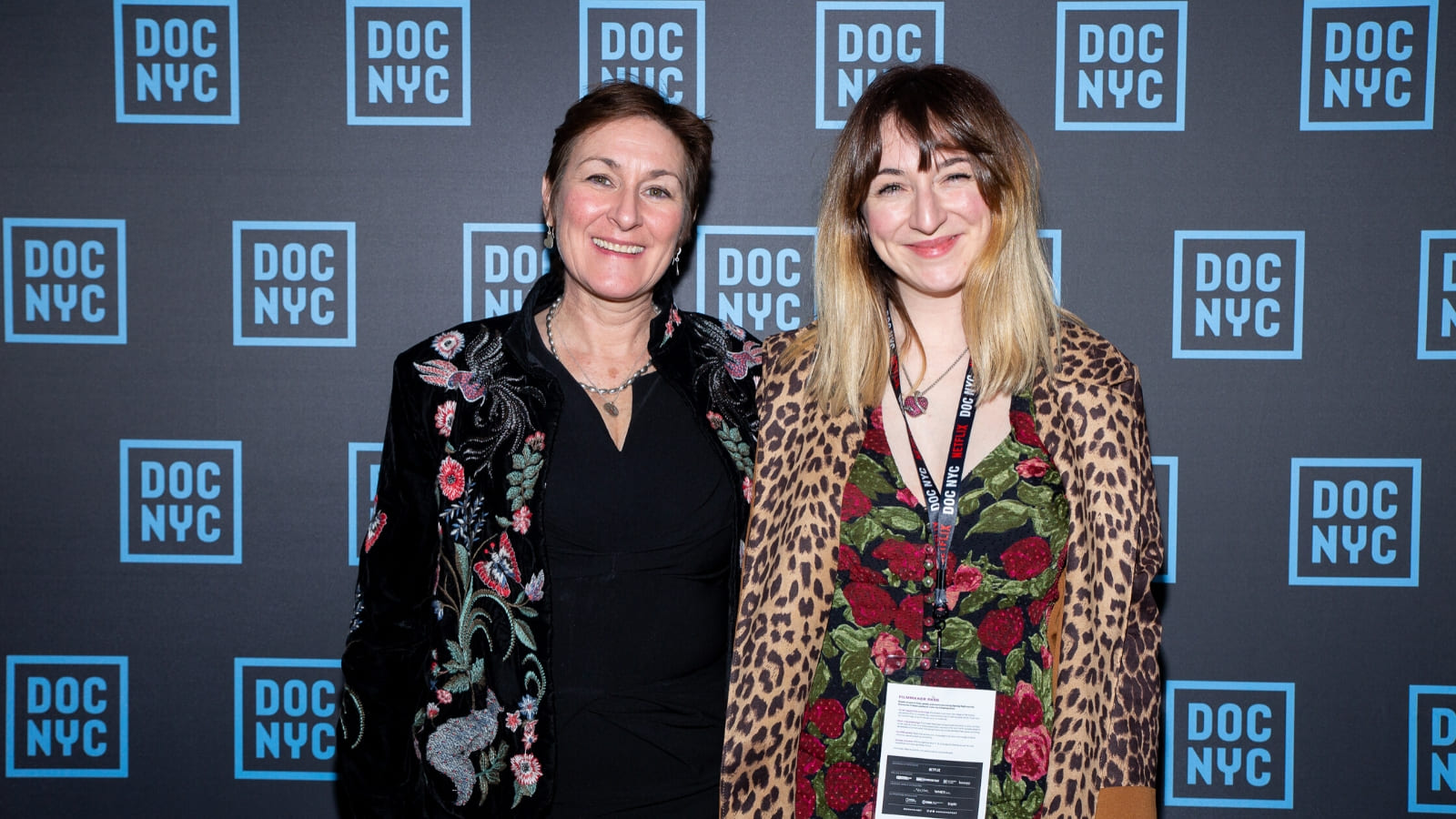 What inspires your work?
"I am drawn to multi-layered characters and I take pleasure in becoming part of their lives and capturing the experiences and emotions that can move audiences and encourage thoughtfulness about others. Life is extraordinary and I'm very curious. When I sit on the bus, I want to know about everyone around me.
"I'm interested in personal stories that tackle universal themes like mental health, love and loneliness, addiction and recovery. And I like the idea of giving a voice to people who are not normally heard or whose realities are ignored by mainstream media, though I'm very aware of the huge responsibility that comes with putting a life onscreen."
2019 was a fantastic year for your career - what was a highlight?
"It was all a bit of a blur for me. I graduated with a Masters in Screen Documentary in December 2018 and by January I was adapting my graduation film (We Are All Here) for broadcast. The re-titled Lumo: Too Young To Die launched during mental health week on BBC Scotland and that was a massive deal for me, having spent a lot of my time fundraising and volunteering for mental health charities. And it was my first TV commission which was a dream come true really!
"The film won a Mind Media Award and was nominated for BAFTA and RTS student awards, and it will next screen in the National Gallery of Singapore for their mental health festival in February.
"The highlight of 2019 was absolutely winning a BAFTA for TJIFA; the film is about members of my own family whose life has become incredibly difficult due to illness, and it was a proud moment to be able to dedicate the award to them."
Huge congratulations on your BAFTA Scotland win. What did that achievement mean for you and everyone involved in the film – and has it brought about new opportunities for you as a Director?
"It's been a real game changer! Receiving that recognition for a piece of my work gave me renewed confidence that I'm on the right track career-wise, and confirmed that the film is speaking to people in the way I'd intended.
"Being very new to documentary filmmaking, it validated me in the documentary field and advocated that my films are worth watching, which is helpful when you're constantly competing for audiences and funding. Plus Edith Bowman bought me quite a few shots of sambuca which was nice because I think she's a legend!
"I think the award definitely puts you on the industry radar and has the potential to bring about new opportunities, because you can sell yourself as a BAFTA-winning Director, but really the most important thing in creating new opportunities is putting in the work! Though I still might try and bring my BAFTA with me to all future meetings and see if that's enough to swing things in my favour.
"For the people in my films, awards and nominations are not going to majorly impact their lives - my aunt Lindsay and uncle Paul still struggle through the daily reality of living with a brain injury. However, the recognition might mean more people see the film and receive its message - and that's definitely a positive thing."
Last year you attended DOC NYC, Cucalorus Festival and IDFA – taking part in the IDFAcademy. How important is it to attend international festivals for you as a Filmmaker?
"I was extremely lucky (and grateful) to attend these international festivals with support from Screen Scotland, and if there's one thing I learned from that experience, it's that placing yourself right in the hustle and bustle of international film festivals is of enormous benefit to your documentary career.
"Watching docs, talking docs, making industry connections, and attending masterclasses by world class filmmakers is inevitably going to up your game! I learned the basics of documentary filmmaking at University; but I learned how the whole machine works at these festivals."