Year: 2021
Director: Martyn Robertson (Urbancroft Films)
Producer: Martyn Robertson
Executive Producers: Al Morrow (Met Films) and John Archer (Hopscotch Films)
Editor: David Arthur
Composer: Scott Twyholm
Screen Scotland Funding: Ride the Wave received £106,000 through Screen Scotland's Film Development and Production Fund to support this opportunity for Scottish talent across the production.
---
Synopsis
Having travelled the world participating in competition surfing, 12 year old Scottish champion Ben is prepared to put his life on the line to ride one of the biggest waves in the world solo.
If he gets it right, he joins an elite group.
If he gets it wrong, the consequences are terrifying.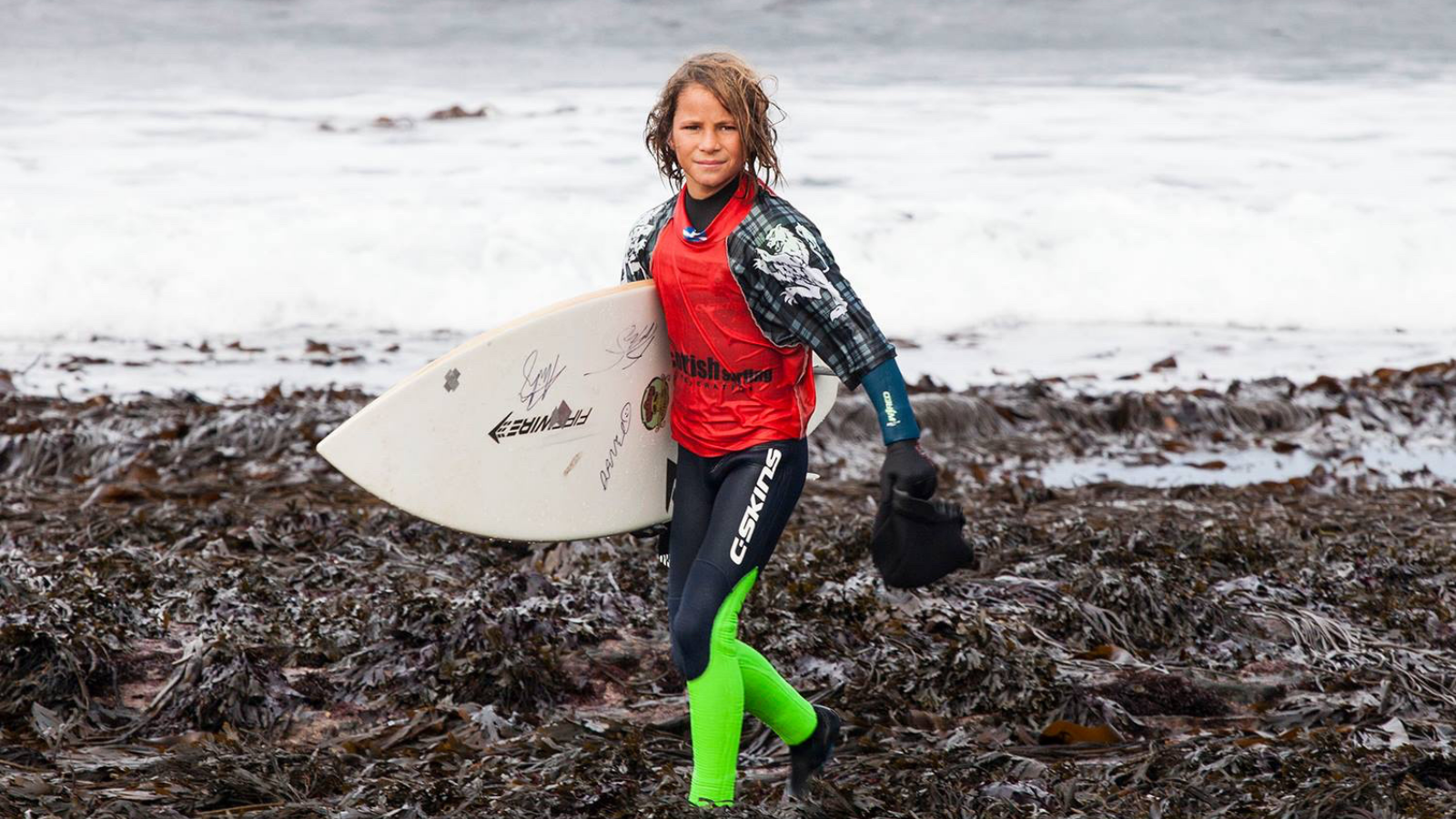 Still of Ben Larg with a surfboard from Ride the Wave.