Year: 2022
Director: Lizzie MacKenzie
Producer: Naomi Spiro
Production Company: Aruna Productions
Genre: Documentary
Runtime : 79 mins
---
Synopsis
A meticulous diarist and avid photographer, Ken Smith has spent the past four decades in the Scottish Highlands, living alone in a log cabin nestled near Loch Treig, known as 'the lonely loch'. He has no electricity or running water. He lives off the land, fishing for his supper, chopping wood, and even brewing his own tipple. Filmed over 10 years, director Lizzie Mackenzie poetically captures Ken's profound, spiritual relationship with the wilderness: "If you love the land, it loves you back". Now in his 70s, Ken reflects upon the reasons he turned his back on society, the vulnerability of old age and the awe and wonder of a life lived in nature in this humorous, transcendent and life affirming feature documentary.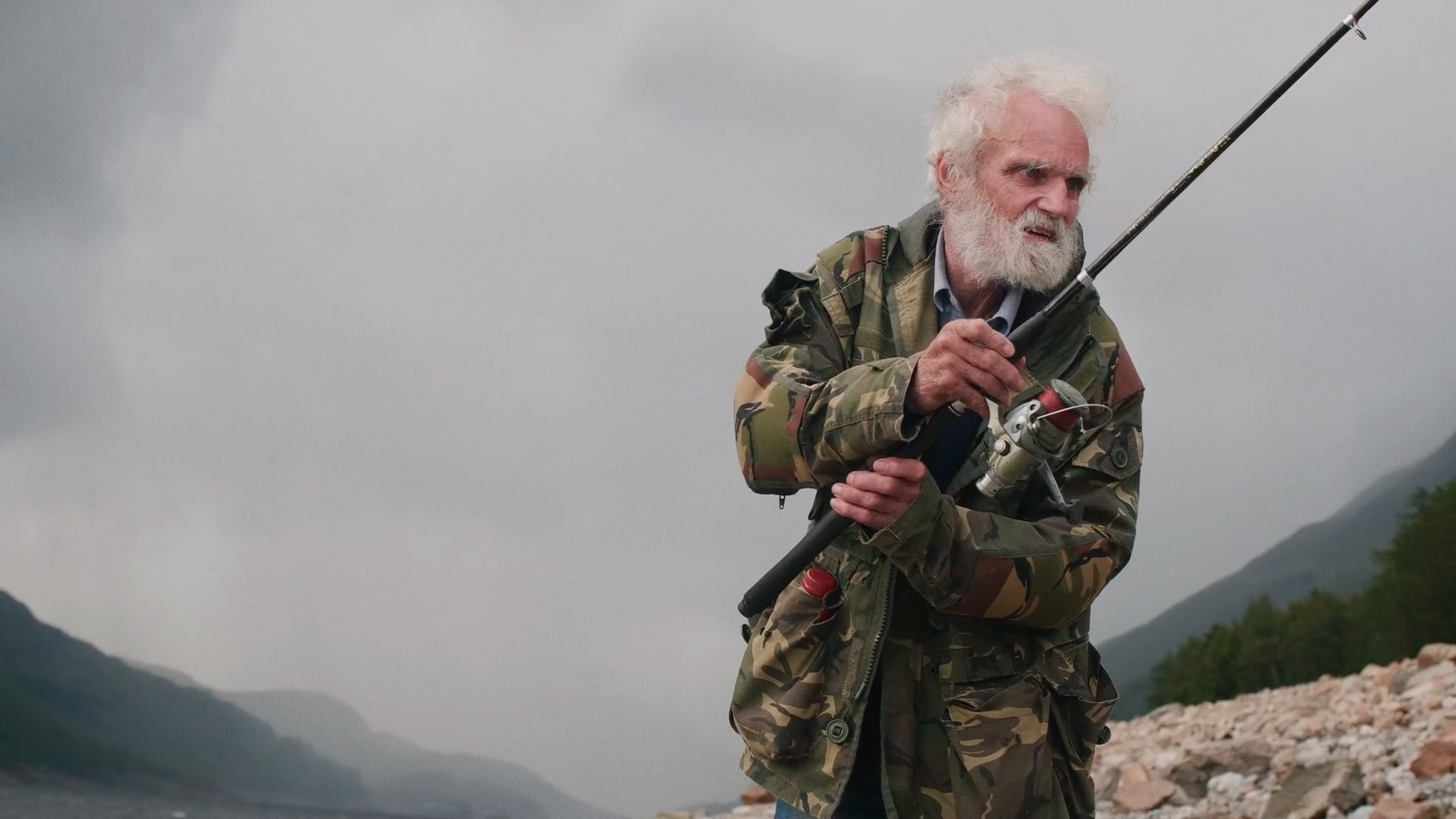 Ken fishing. Courtsesy of Aruna Productions.
Director statement
What a journey it's been bringing this film to life! I first encountered Ken Smith during my early twenties, and was so struck by his joie de vivre; the sparkle in his eyes and presence, despite him living in what most people would consider poverty, that I could never shake the idea of making a film about him despite having never made a film before. It took 7 years of writing letters and annual hikes into his remote woodland to get to the place where we were both ready to start filming, and I think that established friendship between us is what makes the story so special.
Lizzie MacKenzie
Director
More information
The Hermit of Treig was shown for the first time on BBC Scotland in 2021 as part of BBC Scotland's programming looking at climate and environmental issues ahead of COP26 in Glasgow.
The film won the Audience Award for Glasgow Film Festival 2022.
The Hermit of Treig will be released across UK cinemas from 25 March, 2022.